Just when you thought that Netflix has already shown us the *best* Korean titles, the streaming platform continues to prove that it's a gift that keeps on giving. Over the weekend, Netflix hosted the biggest virtual fan event, TUDUM (which you can re-watch right here), where they announced their slate of new projects—and OMG, are we excited!
So, what's in store for us? Well, we have a Gong Yoo-led series about survival on the moon, a ~steamy~ webtoon-adapted Korean movie, a healing show starring a recognized chef, and many more! With no further ado, here are all the Netflix Korean shows to look forward to:
Upcoming Netflix K-Dramas
My Name (October 15, 2021)
Who's in it: Han So Hee, Ahn Bo Hyun, Park Hee Soon
The plot, according to Netflix: "My Name is a Netflix series that tells the tale of Jiwoo who joins a crime ring to find her father's killer. She ends up taking on a new name and identity in order to join the police undercover, which leads her to discover the cruel truth. Director Kim Jin Min who was praised for his excellent directing of Extracurricular, takes on the noir genre through his next series My Name. With realistic and gritty scenes, My Name is a new type of action noir that brings the characters' emotions to life and depicts raw action." 
Hellbound (November 2021)
Who's in it: Yoo Ah In, Kim Hyun Joo, Park Jeong Mi, Won Ji Ah
The plot, according to Netflix: "Hellbound features supernatural beings suddenly appearing and condemning people to hell. In the midst of the chaos, a religious group called The New Truth gains prominence and influence while others seek the truth behind the supernatural events. Described as 'your next must-binge Netflix series from Korea' following its screening at the 46th Toronto International Film Festival, Hellbound is receiving worldwide attention and has also been invited to the 26th Busan International Film Festival as well as the 65th BFI London Film Festival. The unique and thought-provoking series about condemnations to hell taking place in the middle of Seoul, is based on a webtoon of the same name. Director Yeon Sang Ho and writer Choi Gyu Seok created the webtoon and reunited to work together on the series as well."
Continue reading below ↓
Recommended Videos
The Silent Sea (December 2021)
Who's in it: Gong Yoo, Bae Doona
The plot, according to Netflix: "Set in 2075 when Earth is undergoing desertification, The Silent Sea is the story of the members of a special team sent to secure a mysterious sample from an abandoned research facility on the moon. The series is adapted from Director Choi Hang Yong's short film The Sea Of Tranquility, which received much attention at the 2014 Mise-en-scène Short Film Festival."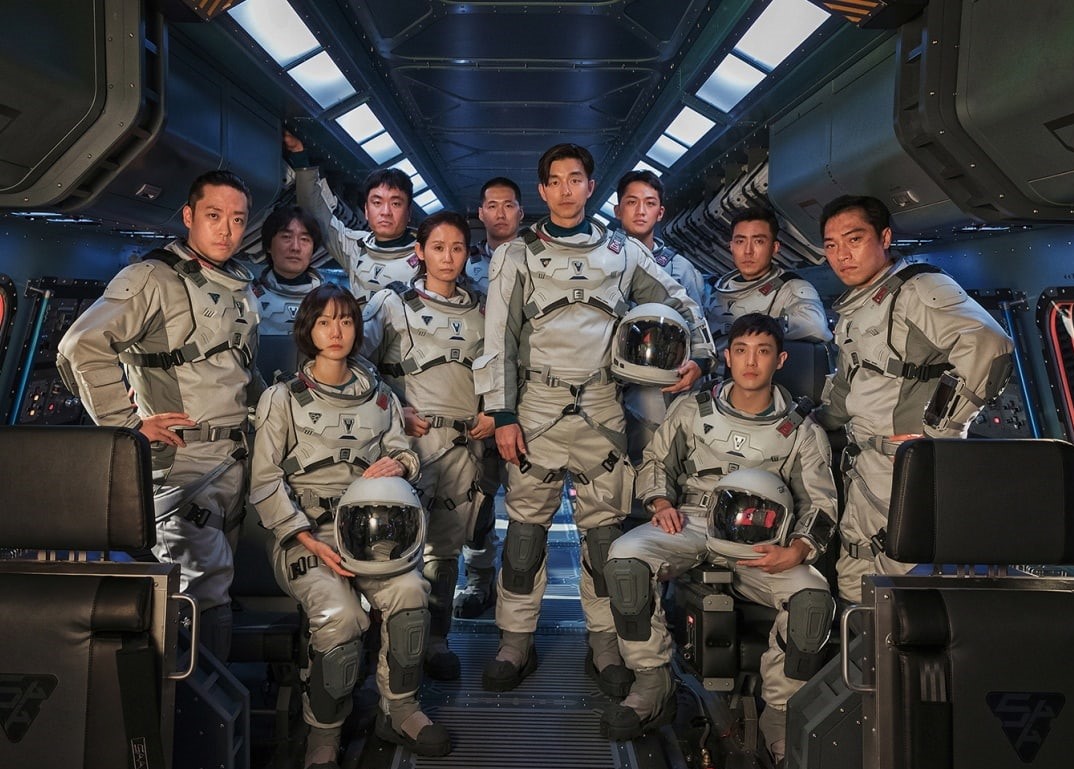 Juvenile Justice (January 2022)
Who's in it: Kim Hye Soo, Kim Moo Yul, Lee Sung Min
The plot, according to Netflix: "Juvenile Justice deals with a judge who especially dislikes juvenile delinquents, but later realizes the troubles that children face in society and how society is limiting them to not become better. Director Hong Jong Chan who directed Live Up to Your Name, Dear My Friends, and Life, sends a message about juvenile delinquency and social neglect through this new series."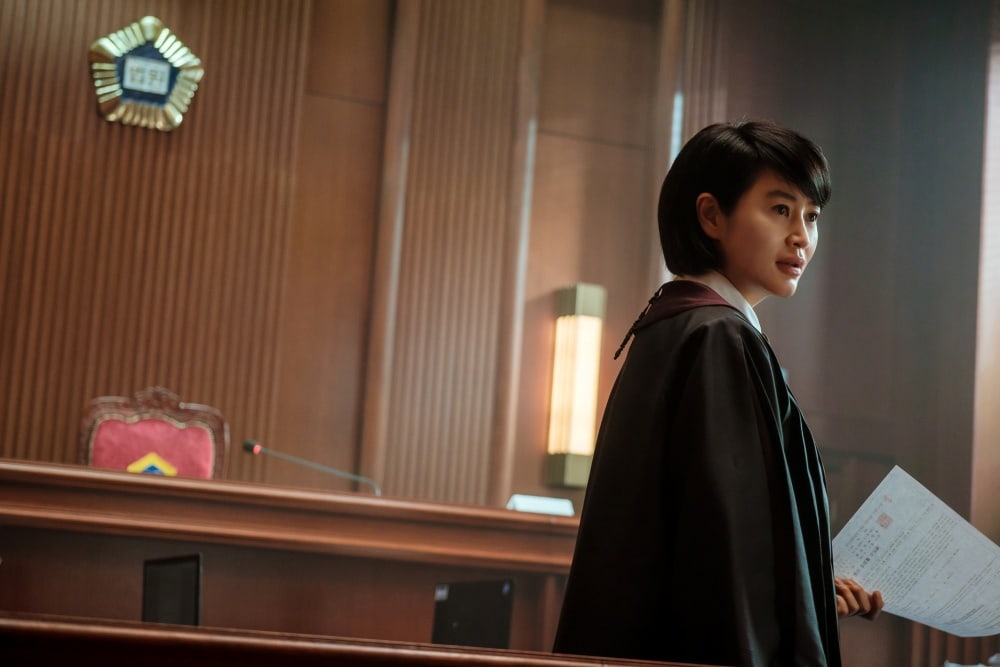 All of Us Are Dead (January 2022)
Who's in it: Yoon Chan Young, Park Ji Hoo, Choi Yi Hyun
The plot, according to Netflix: "All Of Us Are Dead is about a group of high school students who are faced with an extreme crisis when they become trapped in their school, while a zombie virus spreads like a wildfire. It's based on the chart-topping Korean webtoon called Now At Our School (literal translation of its Korean title). Director Lee JQ of dramas Beethoven Virus, Damo: The Legendary Police Woman, and the film Intimate Strangers, directs the series with screenwriter Cheon Sung Il of L.U.C.A.: The Beginning writing the script."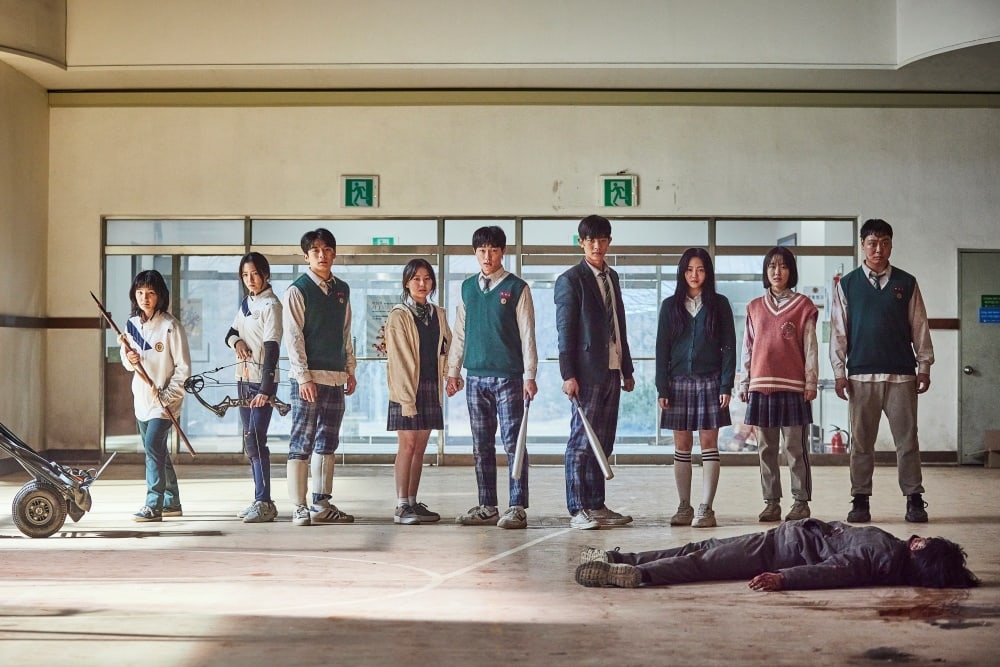 Upcoming Netflix Korean Movie
Moral Sense (February 2022)
Who's in it: Girls' Generation's Soohyun, UKISS' Lee Jun Young
The plot, according to Netflix: "Moral Sense is a film about a woman named Jung Ji Woo who leads a racy romance by engaging in a "special" relationship with her co-worker Jung Ji Hoo after she accidentally learns about his secret peculiarities. Director Park Hyun Jin of Lovers Of Six Years and Like For Likes, brings a new type of fun romance through Moral Sense, writing the screenplay and directing the film herself."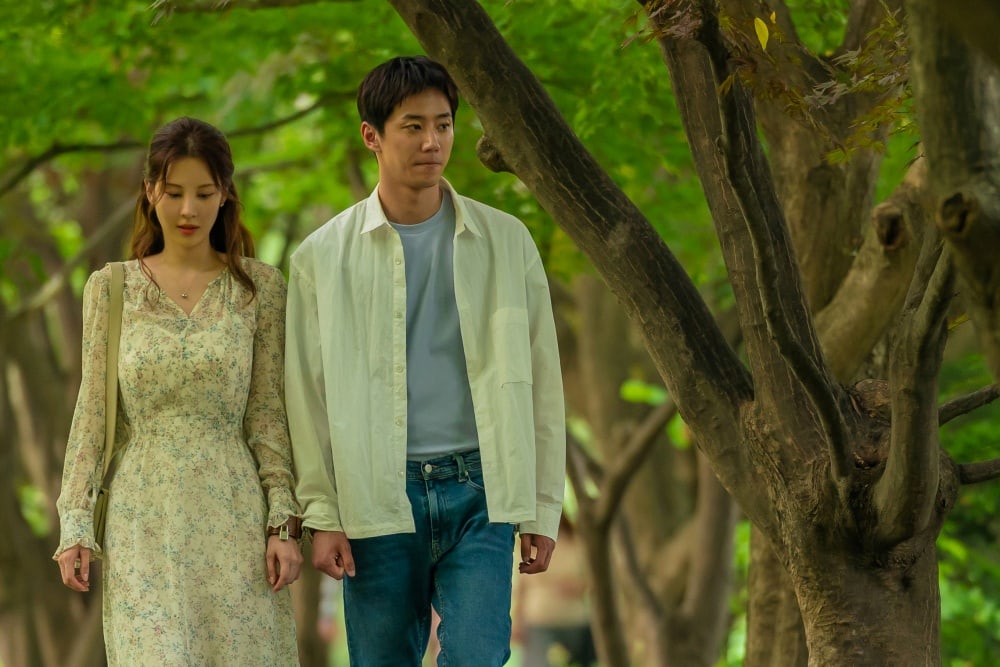 Upcoming Netflix Unscripted Reality
Paik's Spirit (October 1, 2021)
Who's in it: Paik Jong Won
The plot, according to Netflix: "In Paik's Spirit, Paik Jong Won will sit down with Korea's top celebrities and professionals for dining and drinking, and exchange intriguing and heartwarming stories of drinking and life. Paik is well known for his gift of gab and charming manner that has delighted Korean audiences for years. As Korea's top restaurateur and F&B entrepreneur, Paik Jong Won is loved by audiences from his shows Home Food Rescue and Street Food Fighter."
New World (November 2021)
Who's in it: Lee Seung Gi, Eun Ji Won, Super Junior's Heechul, EXO's Kai, Jo Bo Ah, Park Na Rae
The plot, according to Netflix: "New World is a new type of variety show that sets up a utopia-esque simulation where unexpected events, survival missions, competitions, and twists take place."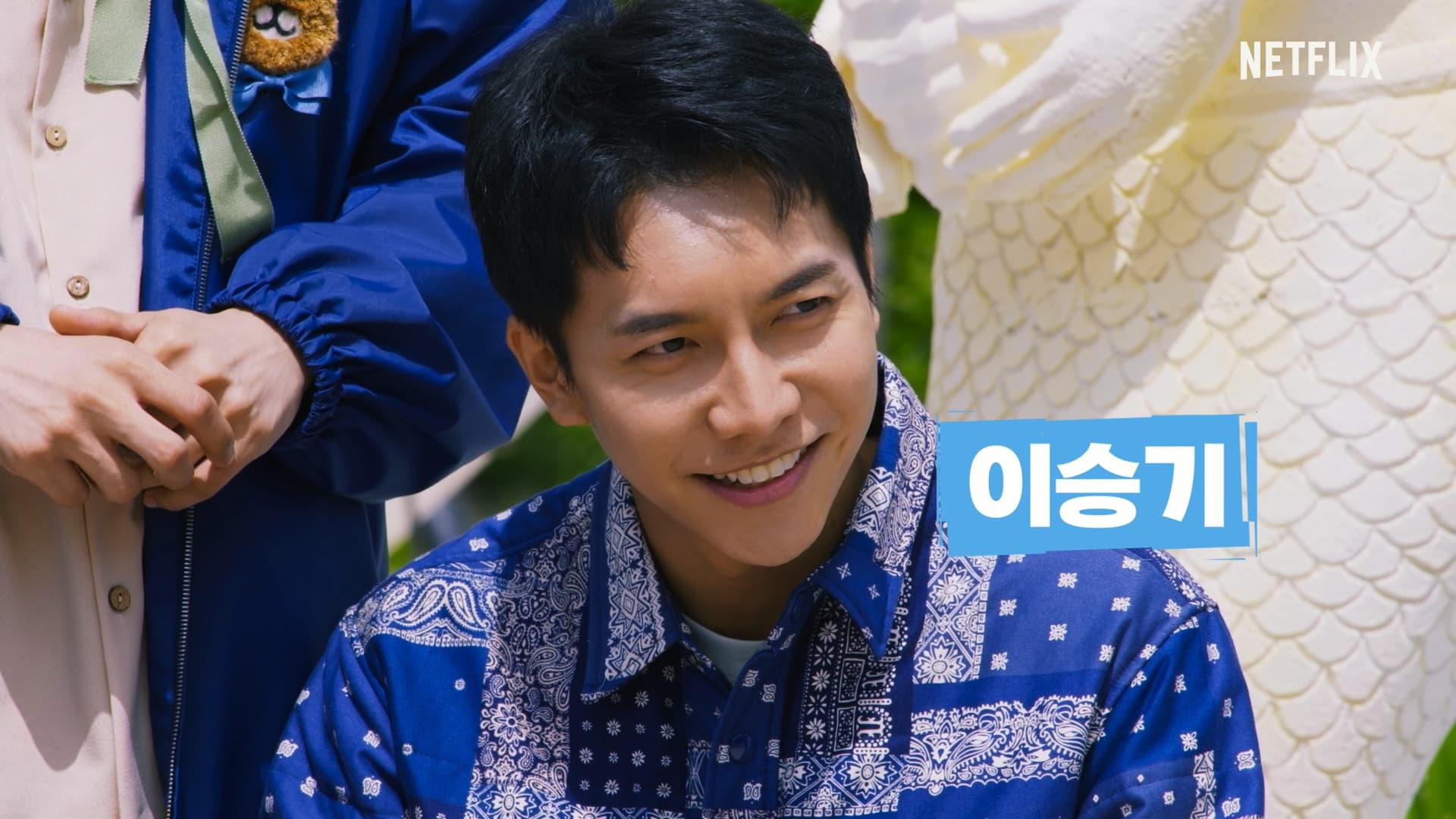 The Hungry And The Hairy (December 2021)
Who's in it: Rain, Ro Hong Chul
The plot, according to Netflix: "Kim Tae Ho's new unscripted series The Hungry And The Hairy stars Rain as "the Hungry" and Ro Hong Chul as "the Hairy" in a motorbike road trip adventure. Both celebs share a love for motorbikes which sparked their friendship. The Hungry And The Hairy will show off their real friend chemistry while showing their very different fashion senses and travel styles."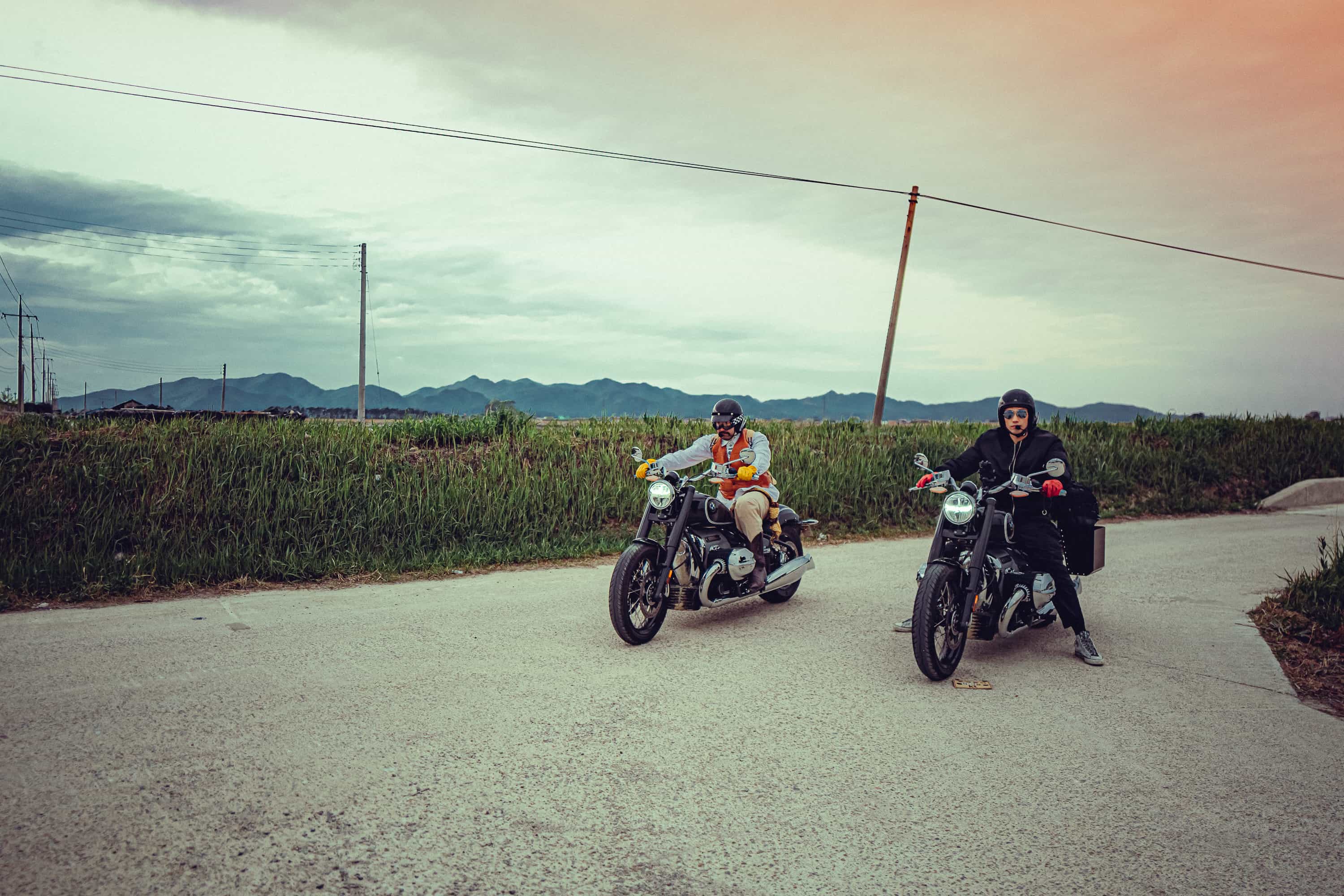 Single's Inferno (December 2021)
The plot, according to Netflix: "Single's Inferno is a dating reality show that traps 10 men and women on an island described as the hottest kind of hell. The participants must hide their age, occupation, educational background, and various qualifications as they search for a partner. With a set-up that allows them to solely focus on each other, it'll be a heart-fluttering process as we see what the participants go through."
LOOKING FOR MORE NETFLIX KOREAN TITLES? RIGHT THIS WAY:
'Squid Game' Took 13 Years Before It Was Created Into A Series
Move To Heaven' Is The Comforting K-Drama You Need To See Right Now
10 Facts About 'Kingdom: Ashin Of The North,' According To The Cast + Creators
Follow Hanna on Instagram.
K-UPDATES