The last time Preview.ph caught up with Hye Won Jang, she was only starting to pursue her dream to become a model in New York City. This was in 2017, and the Manila-raised Korean model was already making waves in the Big Apple, working for big names in fashion and beauty, walking the runway for Christian Cowan and being a muse in presentations for Burberry and Alice and Olivia. Her face was plastered on digital campaigns and boutiques, being casted by global beauty brands like Surratt, Innisfree, Kevyn Aucoin, Trish McEvoy, and many more. In short, it was an action-packed adventure for the young model—one that lasted for three years.
But in 2020, the COVID-19 pandemic hit the fashion industry hard. The 28-year-old took this as a sign and decided to pack her bags and follow a new career path—this time, in her homeland South Korea. "Modeling in New York was a dream but I always knew that it wasn't the end-goal," Hye Won tells Preview in an exclusive interview. Working for beauty brands in NYC developed her love for the industry, and as if the universe knew this, she was offered a marketing job at a K-beauty company in Seoul after she flew out. Now, what was supposed to be a short layover in the city turned into a full-time career.
Below, Hye Won Jang tells the story of her career shift from model to beauty marketer, and what it's like to move, work, and live in Manila, New York, and Seoul:
First off, what do you think are the highlights of your modeling stint in New York?
"I was in New York for three years and three highlights come to mind:
New York Fashion Week 
One of the very first jobs since I stepped foot into New York was fashion week. I got to open my very first NYFW show for Christian Cowan, which Paris Hilton closed. She literally arrived moments before the show started. Everything happened so fast. I think the hair, makeup, rehearsal, and show in total took less than four hours—but that's how it is in New York. That show just felt like a dream! It was a bonus when icons like Erin Parsons and Orlando Pita were doing my hair and makeup during Fashion Week shows. I was acting cool but deep inside I was fangirling LOL."
Continue reading below ↓
Recommended Videos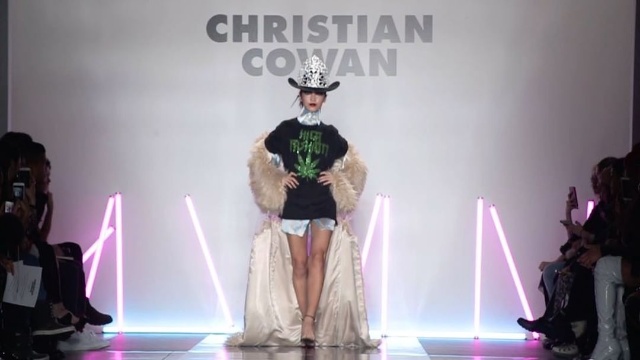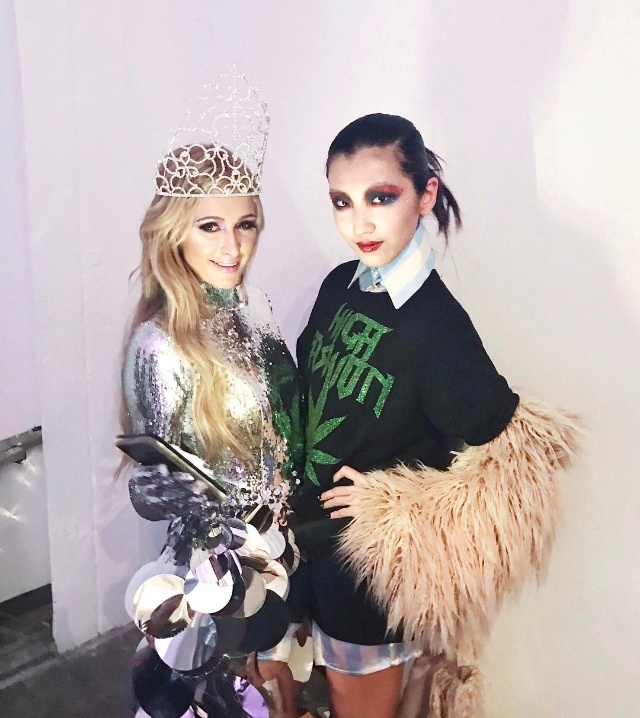 "I love reality TV and one of my favorite shows is the Real Housewives Of Beverly Hills. When I booked the Kyle x Shahida show I didn't know that 'Kyle' meant Kyle Richards. To my pleasant surprise, I saw the entire cast backstage for the show and quickly realized that they were walking the show with me! Seeing the camera crew of the RHOBH was so fun too. Another fangirl moment! Haha!"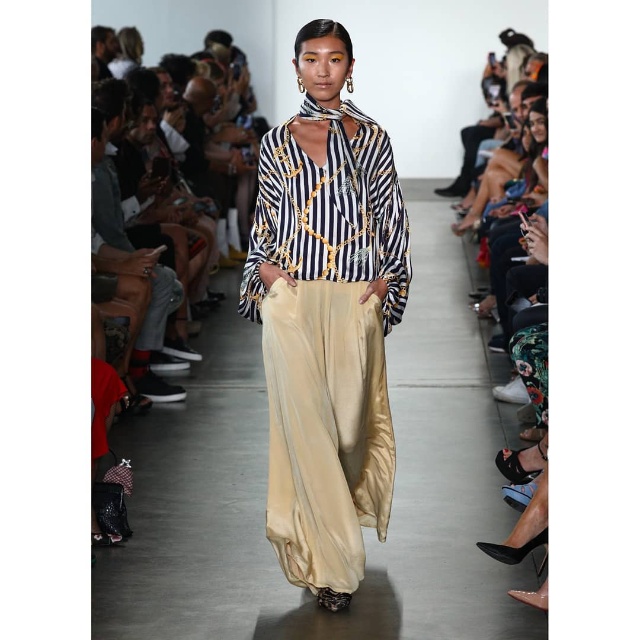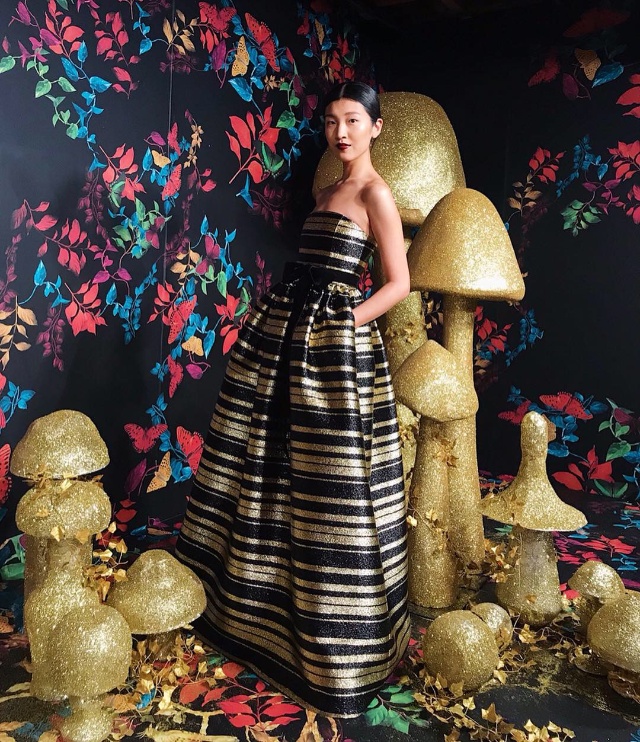 Shooting beauty campaigns for major brands
"I love anything beauty, and even when I was modeling in Asia, my favorite shoots to do were beauty shoots. I had the chance to work with brands like Kevyn Aucoin, Surratt, Moroccan Oil and even Innisfree USA (which is originally from Korea!). When people were tagging me on Instagram for ads they've seen in Saks 5th Ave. New York, Selfridges London or Innisfree Australia, I was ecstatic."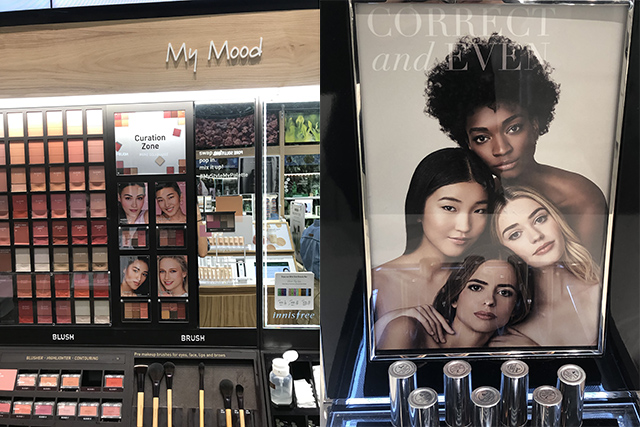 Working with Burberry
"Probably one of my last jobs in the States was for Burberry. This job was such a cherry on top and a memorable finale to my New York experience. I was booked to do a month-long continental collection presentation for five states and cities from New York, Los Angeles, Miami, Vancouver, and Toronto. We were treated like VIPs in each city, staying in five-star hotels and given solo SUV rides.
It's so funny because I was nearing the end of my New York stay and I said to myself, 'I wonder when I can travel to all the states I want to visit in the US and Canada in such little time.' Then this job happened. I was so happy to work with them and I loved every minute of it."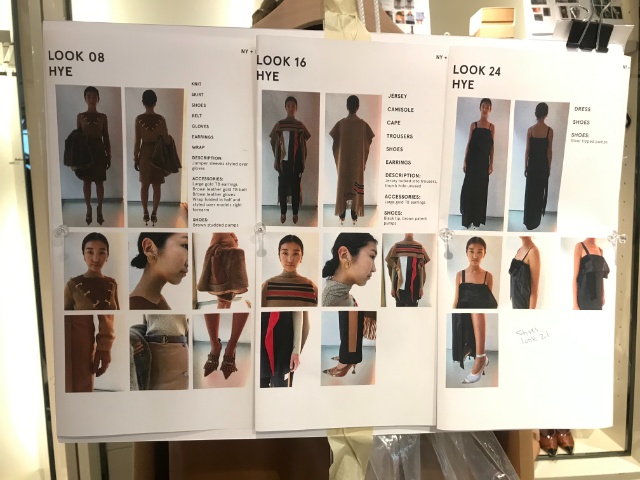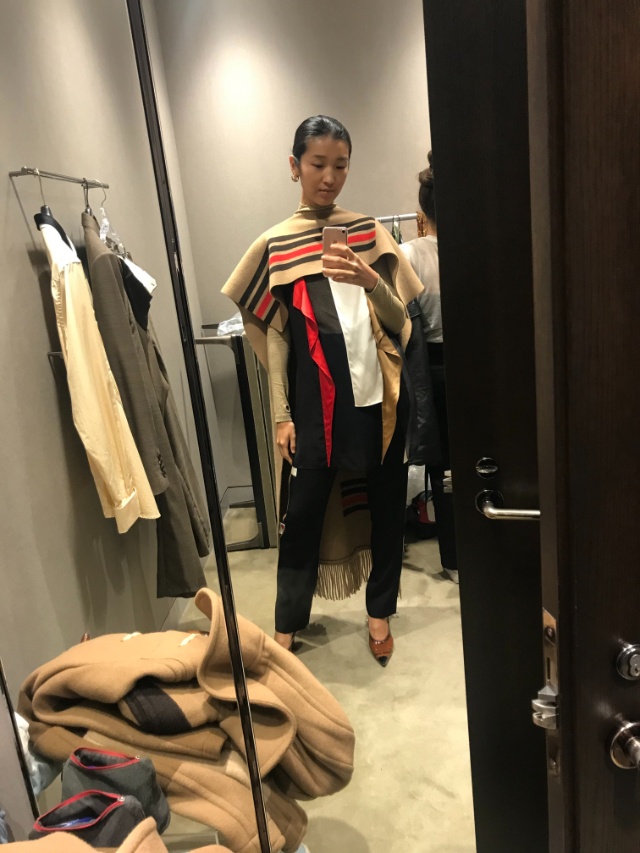 You announced that you're moving out of New York in May last year. What made you realize it was time to move on? And why did you choose to move to Korea?
"Modeling in New York was a dream but I always knew that it wasn't the end-goal. Whilst working as a model there, my love for beauty really developed and it was actually in New York that I decided I wanted to work in the beauty industry—I just wasn't sure when because I still loved modeling. But the pandemic really hit the fashion industry hard in 2020, and I was like, 'This is a sign, and I think now is the time to do it.'
Moving to Korea was sort of an accident. At that time, the borders were stricter and I couldn't enter the Philippines, so I went to Korea to wait for the borders to loosen. Next thing I knew, I got a job in the industry I wanted and it's been a year since. Korea was supposed to be a short layover. I never actually planned to work and live here, but I just had to grab the opportunity when I saw it. I think you just have to have faith that things really do work out in the end especially when it is meant to be.
Fun fact: Before, I actually lived in Korea as an international exchange student at Seoul National University in 2011. At that time, I was starting to model already and I got to walk for Seoul Fashion Week while at school. That was my first Fashion Week outside of the Philippines!"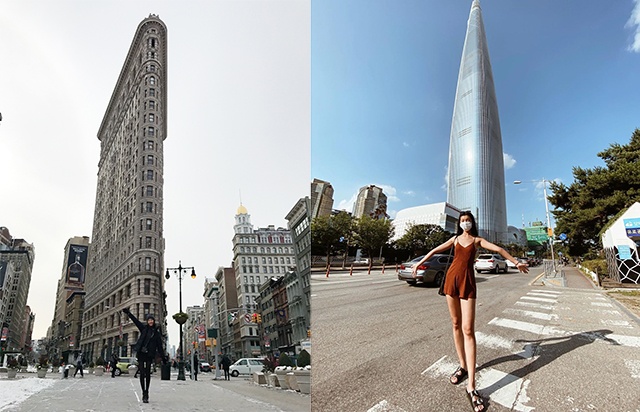 Can you tell us more about your current job as a beauty marketer?
"I am working for a K-beauty company doing online marketing work for the Singapore team! (It's also kinda funny I ended up in the Singapore Team after having shortly lived there too in 2013. Thanks to my modeling stint then, the Singaporean market doesn't feel all that alien to me). It's an e-commerce management job and we localize Korean beauty products to the Singaporean market."
Going from model to beauty marketer is quite the jump. Have you always wanted to work in the beauty industry?
"Since I was in college, I knew that I wanted to work in marketing, whether it be in an FMCG, tech, or cosmetics company. I actually interned for Unilever and worked for Grab before living in Hong Kong and New York!
Ever since I was young, my mom always encouraged me to take care of my skin. She was also the one who told me to use serums in my early 20s. (Thanks, Oma! Haha.) From that, my obsession with skincare and makeup grew and it just got amplified when I saw the behind-the-scenes of how things worked when I was modeling."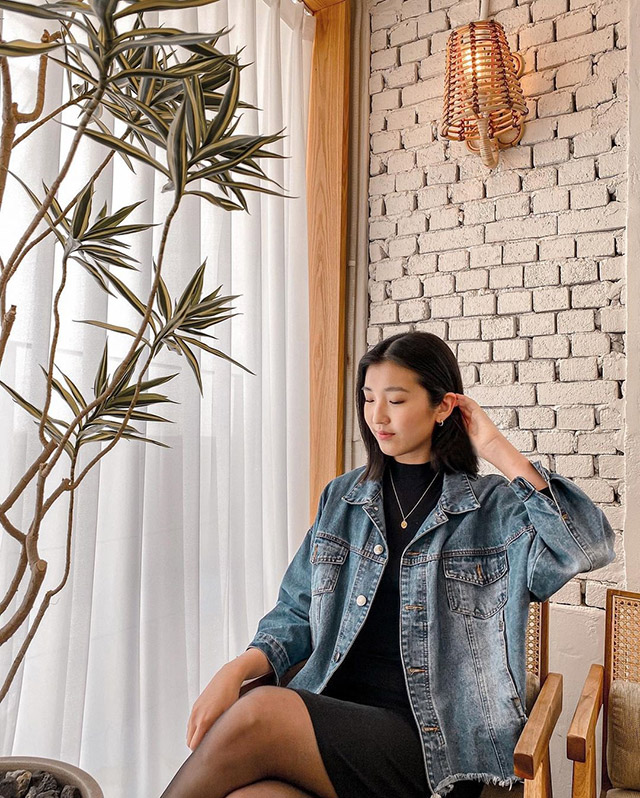 After a year of working in Seoul, what are some insights or trends about the K-beauty industry that you think Preview readers would love to know?
"Number one: In Korea, it's all about the cushion. When you enter any beauty store, you will see more cushions than you would liquid foundations or pressed powders. Because of the multi-use benefits and convenience (not just coverage but also anti-aging, pore-coverage, brightening, sebum-controlling, SPF, and moisturizing benefits), probably every Korean woman has a cushion in their handbag. Being a Nars Radiant Creamy Concealer girl, I actually never touched cushions before coming to Korea. Now I get what the hype is about!
Number two: Every market has different criteria for purchasing a product, but in Korea, they love to see elaborate descriptions of the product when they buy something. They love to see clinical trial certificates, real reviews, B&A photos, charts, full ingredients, and the like. Another thing is that in terms of buying foundations, it's not just about the lasting power or the coverage. They also care whether it 'sticks well' to the skin. This is a factor I never really considered before! The complexity of their criteria was quite surprising to see—since I was so used to concise product pages and most usually word-of-mouth recommendations from friends and family.
Number three: Koreans are VERY big on trends. Right now, maskne-friendly ingredients like cica (centella asiatica) and carrot seed oil are gaining popularity. There are also more transfer-proof cosmetics being launched like cushions and extra waterproof + curling mascaras that don't budge even with wearing masks. In terms of makeup looks, gradient lips are slowly dying down and it's now becoming more about fuller lips. For eyes, soft, mauve colors."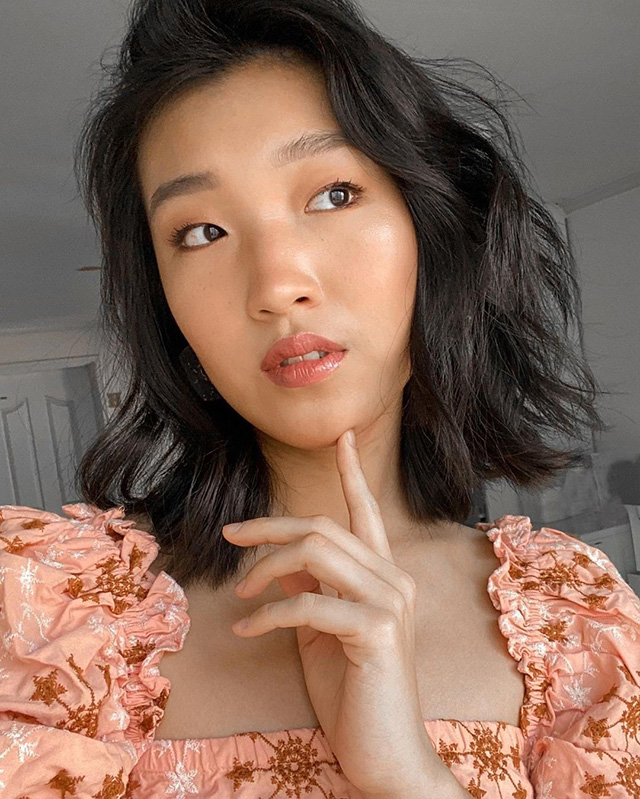 You have a degree in Management Engineering from Ateneo. Has this been helpful to you in this job and working in the corporate world in general?
"Yes! My course is very math-heavy but the career path that can be taken from it is pretty diverse. I love math, but I didn't want to work in finance, so I've always aimed at the marketing route—where I can still be creative, but also apply the learned tools in analytics, strategy, and management."
Has your know-how from living in New York and Manila helped you navigate your new job and life there in Seoul?
"For sure. Just like my adjustment from Korea to Manila, and Manila to New York, moving to Seoul was another 'move' that didn't feel so daunting. For sure there were times of anxiety when I wasn't sure what was going to happen, but having learned to stay flexible and open-minded definitely helped. Also, knowing what to search and what to set-up (aka adulting lol) and navigating transport systems from so many countries made it easier to adjust. It also helped that I have relatives who live here."
You also run a food Instagram, @hyeletseat. So far, what have been some of your favorite food spots in Seoul (or even outside the city) that you recommend others to visit?
"When I first came here, I didn't know that Seoul would be FILLED with food spots. I think it's impossible for me to try them all. I have this personal rule of not repeating restaurants unless I really want to go again. Here are some of my going-back-worthy restos:
Oncheonjip, Ikson-dong
It's a hot springs-themed restaurant with shabu-shabu and bento-style dishes. I love the ambience (very IG-worthy), and they serve their desserts right across from them!"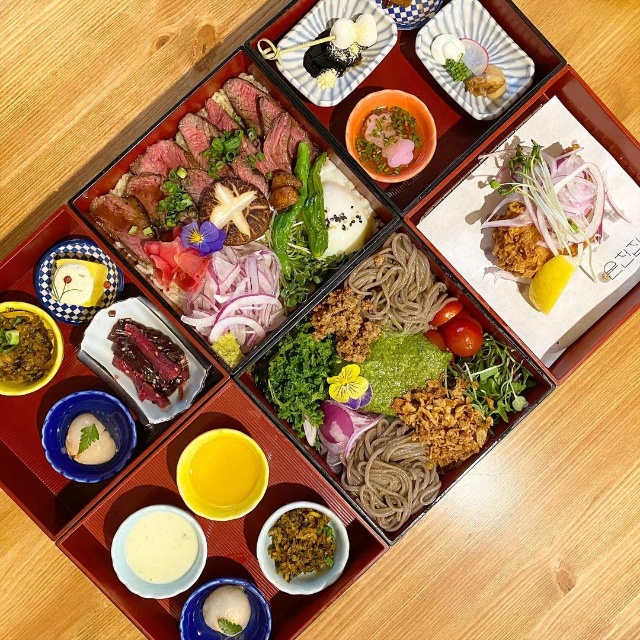 Samyukga, Sadang
"This is my fave KBBQ spot. It's the only KBBQ spot where I enjoy the ENTIRE meal including the meat ('flower' samgyupsal), kimchi selection (all home-made), veggies (super fresh), spring onion salad, dips, and even the tea!"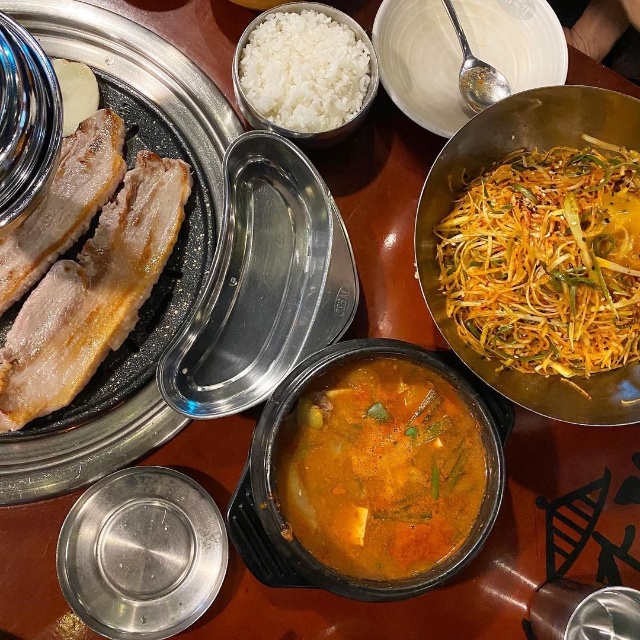 Hansang Charim
"I call this banchan (side dish) heaven. It's a perfect intro to a Korea trip where you will be served unlimited sides and bossam (herb-infused pork) as the main. It's a spot loved by locals."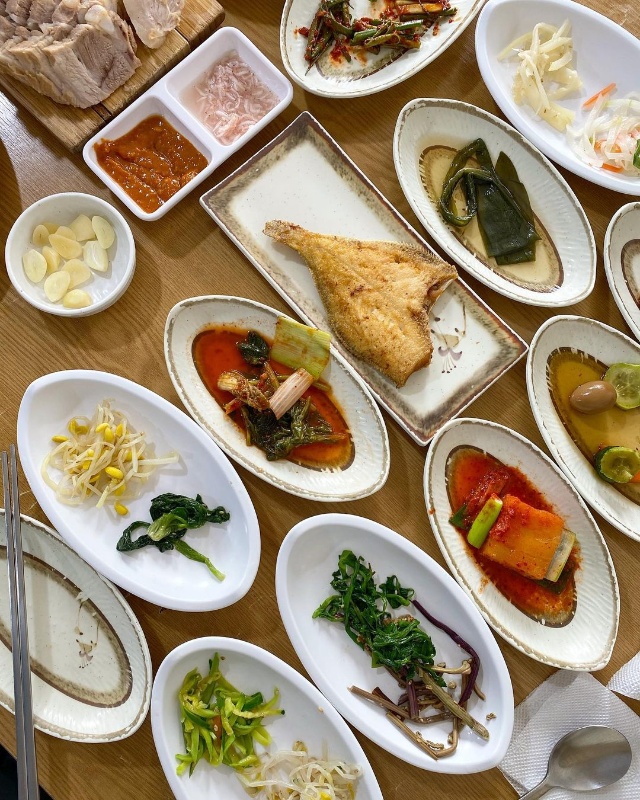 ***
To know more about Hye Won's career shift and life story, check out her exclusive interview with Preview.ph here. 
Follow Hye Won on Instagram.
Preview is now on Quento! Click here to download the app for iOS and Android and enjoy more articles and videos from Preview and your favorite websites!
K-UPDATES