As someone who is *obsessed* with tattoos, I enjoy following Instagram accounts of tattoo studios and local tattoo artists. Most of the time, it's actually my way of getting inspo for my future ink, haha. But aside from all the intricate and dainty designs, I've always thought about the people behind the artwork and the machine itself. What does it take to pursue a career in tattoo artistry?  
Cosmopolitan Philippines reached out to tattoo artists Kara Gonzales, Annie Concepcion, Drew Cortez, and Minnie Calleja to find out. Keep reading to learn about their experiences and what it's like to work in this profession.
Below, four Pinays let us in on what it's really like to be a tattoo artist in the Philippines.
Kara Gonzales
Follow: @kara.inks
What made you decide to become a tattoo artist?
Kara: "I started tattooing in 2016; it started out as a form of catharsis for me after being diagnosed with clinical depression and generalized anxiety disorder. I just decided one day I wanted to do it, and thankfully, the rest just fell into place.
Tattooing gives me a sense of calm. It becomes meditative to a point where I'm able to hyperfocus, and it clears my head and allows me to be fully present in the moment. It's one of the best feelings, really. Tattooing helped me heal, connect, and in more ways than one, tattooing saved me."
Continue reading below ↓
Recommended Videos
What's your daily routine like as a tattoo artist?
K: "On the days when I tattoo, it starts and ends with cleaning and sanitizing everything! Even pre-pandemic, it is of utmost importance to maintain a safe and hygienic workspace. Everything needs to be sanitized before and after every client, so I make sure I have at least an hour between sessions to clean. That and maybe grab a coffee, too! It has not been routinary these days. When I'm not tattooing, I usually work on tattoo designs for future sessions, or find something to create with my hands."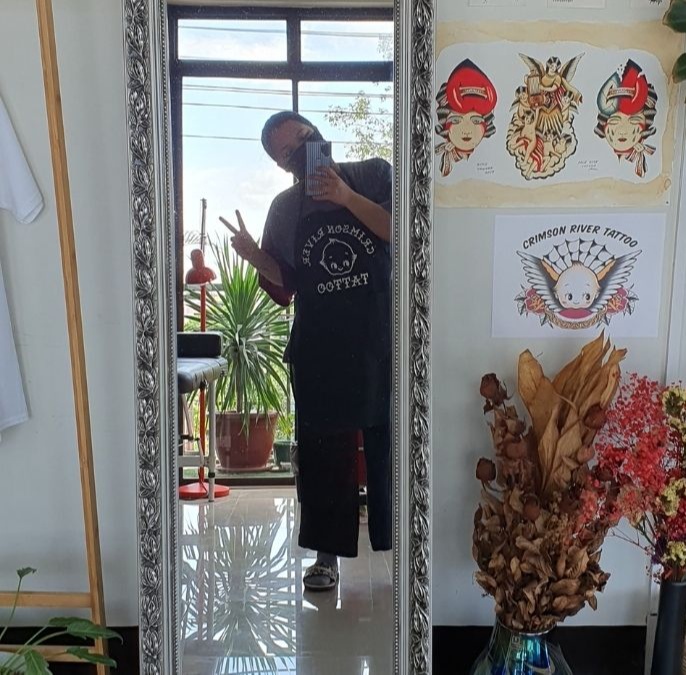 What are the biggest changes and challenges you faced as a tattoo artist when the pandemic hit?
K: "The pandemic was—and still kind of is—a tough break. Tattooing involves close-range, face-to-face interaction with clients, so it was almost impossible to do it at all during the first lockdown. We all eventually had to adapt, so safety measures have been added to the entire tattoo process: even more sanitation practices, additional waivers and health declarations, etc. One thing I miss a lot is getting to just chat with people. It's still best to minimize contact for the time being, but I do miss when someone comes in with three friends for moral support while getting a tiny tattoo!"
What's something you wish more people knew about your job?
K: "I wish people realized that tattooing is more of an art form than it is a transaction; and that the simple tattoo you want isn't always that simple, haha!"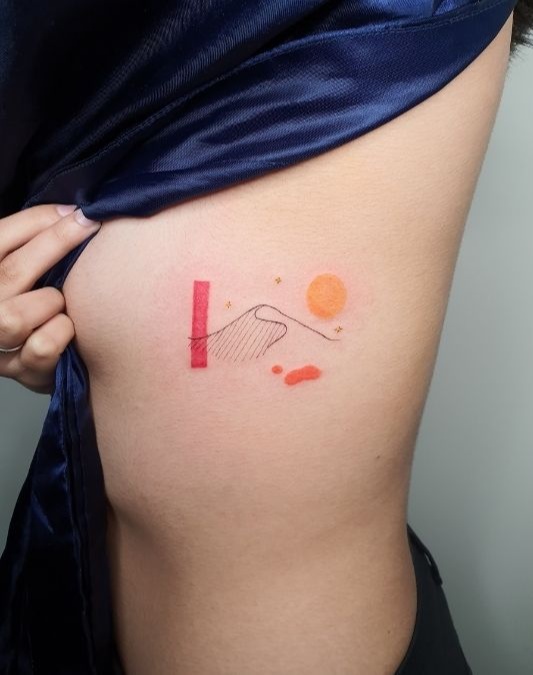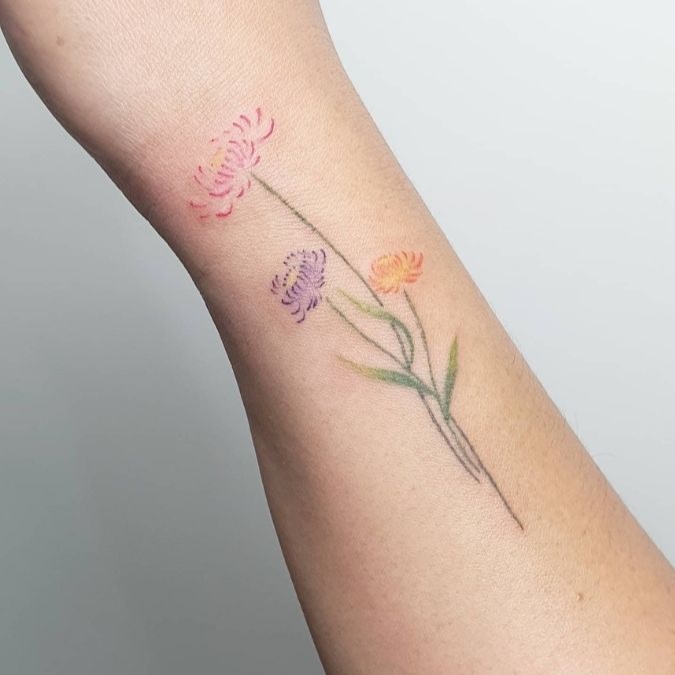 What can people expect to earn as a tattoo artist?
K: "It depends on a lot of different factors. A small tattoo (roughly two inches) typically costs around P3,000, but tattoo prices really depend on the final design, size, and placement of each piece. Some artists will opt to only tattoo a few times a week, and if you work in a studio, commission arrangements can also vary and affect the figures."
Any advice for aspiring tattoo artists?
K: "Learn to invest in yourself! Like anything you set out to learn, you'll need to invest time, effort, and resources into tattooing. Find yourself a good mentor, and learn as much as you can in every way you can. You'll also need to be prepared for the human aspect of it. There really is an exchange of energy between you and the client every time you tattoo. There's a lot of trust and vulnerability involved in the process, so being mentally and emotionally prepared for that helps, too."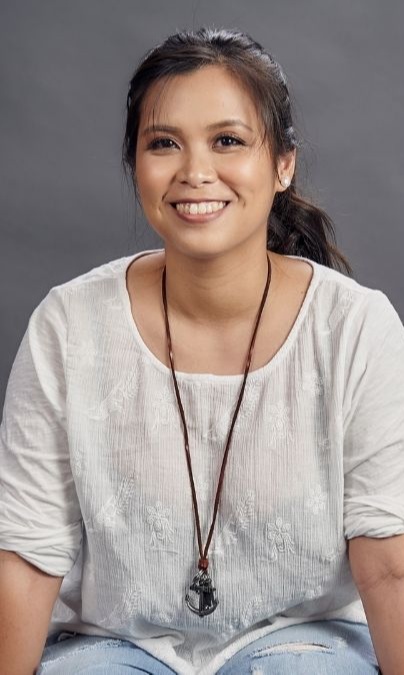 Annie Concepcion
Follow: @theuncannie
What made you decide to become a tattoo artist?
Annie: "At first, I just really wanted to get tattoos. Being surrounded by people with tattoos during my college days became a normal thing to me. I just wanted people to see my art, [and] for [them] to wear it like an accessory or jewelry. [Having someone trust in your skill] to put something permanent (and quite expensive, to be honest) on [their] body is such a huge honor. It's satisfying and humbling. At some point in our life, we're just looking for this ~thing~ that sparks joy in what we do. And I guess that 'thing' for me is tattooing."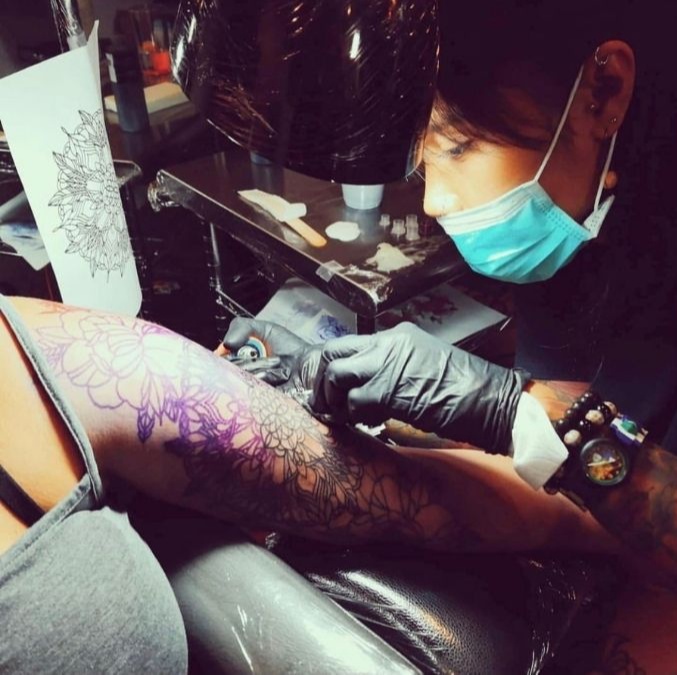 What's your daily routine like as a tattoo artist?
A: "I try to spend as much time as possible with my daughter when I'm at home. During the day, I help her with her schoolwork. I'm mostly more productive at night, [so] I work on designs and answer client inquiries. After I'm done with client designs for the week, I draw something, anything, just to keep the juices flowing. I don't really force myself to finish sketches or anything that I'm not in the mood for. Letting loose like drinking a glass of whiskey or wine, or just listening to music is essential to my process as well."
What are the biggest changes and challenges you faced as a tattoo artist when the pandemic hit?
A: "The pandemic was a shock to all of us. It changed everything. As a tattoo artist, I didn't get to tattoo anyone at all since having contact with other people wasn't allowed. Creative juices started to deplete. It was really hard, and it still is. I really didn't know what to do to be honest. Even when tattooing was allowed again, I was still scared to go back to work because I don't want to get the virus and potentially pass it on to my daughter. I was just really lucky that one of my fellow tattoo artists, Gigie Santiago, [helped me get out of] this COVID-19 slump. She introduced me to her studio, Crimson River Tattoo, and assured me that it was a safe place to start tattooing again."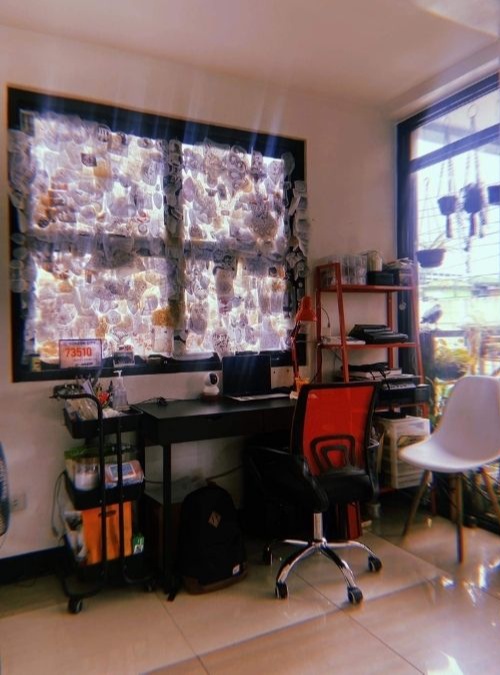 What's something you wish more people knew about your job?
A: "Tattooing is awesome and fun! But just like any other profession out there, it's not all rainbows and butterflies. During my early years as a full time tattoo artist, I cried a lot. I was so stressed and afraid. I got scolded a lot at work which traumatized me even more, to the point that I didn't even want to go back to work. I blamed myself for not being able to produce something that pleased me. I almost did quit, but instead, I turned all the negative into positive, pushed myself harder, learned from my mistakes, [and] stood up every time I [fell] down. Eventually, things got better. I became more pleased and confident with [what I was doing] and got praised for my [work]. These small things like hearing them say, 'Ganda ng gawa mo, Annie' helped me boost my morale and continue tattooing."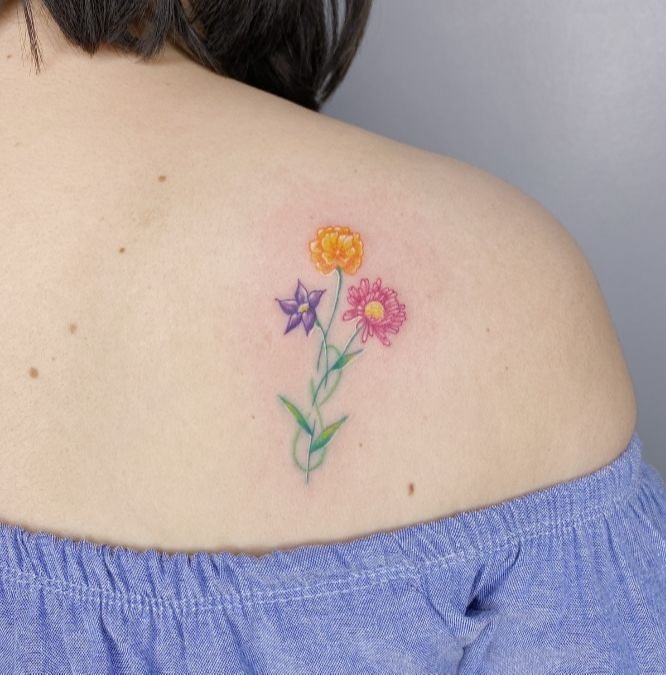 Any advice for aspiring tattoo artists?
A: "Tattooing isn't just tracing lines. Knowing how to draw is almost always a good foundation. Get the fundamentals right. The best way to learn how to tattoo properly is to get an apprenticeship from a tattoo artist. In my opinion, the first and most basic thing you have to know is how to sanitize and set up your work station properly. Cleanliness and hygiene is important in this industry. Since you are inserting pigments of ink into the skin, without the proper knowledge of sanitation, you and your client are very prone to get infections and even diseases."
"Respect your work area, and most of all respect your clients' body. If you know you're not capable of doing certain designs, you can always refuse. Practice a lot and don't take shortcuts. Don't be afraid to ask and watch tattoo artists at work. Don't give up. Be patient and always be kind. :)"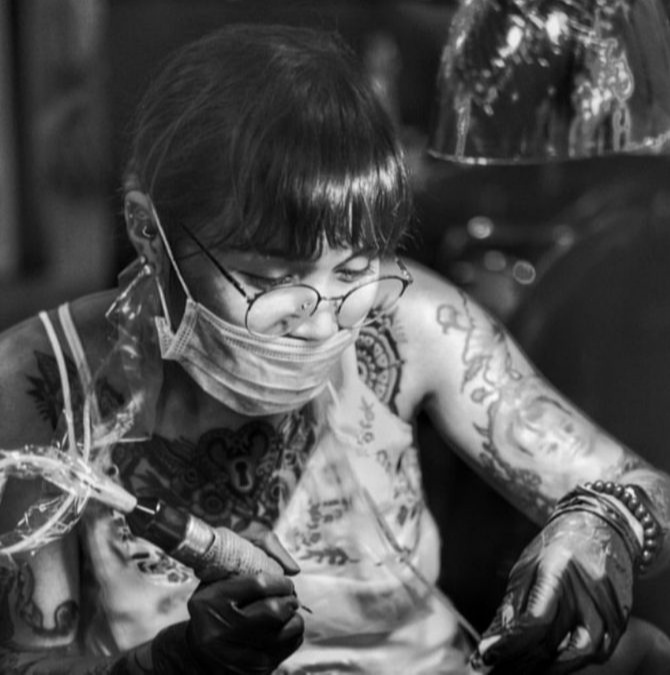 Drew Cortez
Follow: @_drewcortez
What made you decide to become a tattoo artist?
Drew: "I have been into making art ever since I was a kid and when I reached my early 20s, I've thought of a number of ways I can make a living by being an artist. Tattooing involves an extraordinary process wherein I push ink deep into the skin using a certain technique and slowly bring life to the design. I try to make it a little bit easier for people to be more confident and at home inside their own body."
What's your daily routine like as a tattoo artist?
D: "I'm a hands-on mom. I start my day by grounding myself and making sure I get mentally ready for the day. I prepare the design days before the session, or sometimes on the spot and I make sure that I play around with [it] and make it a piece that both [my client and I] would be ecstatic with. When I arrive at the studio, that's when the fun starts. I'm pretty lucky for having a job that I get to enjoy and to just be an artist that gets lost in my own head and connect with my clients and coworkers on a personal level."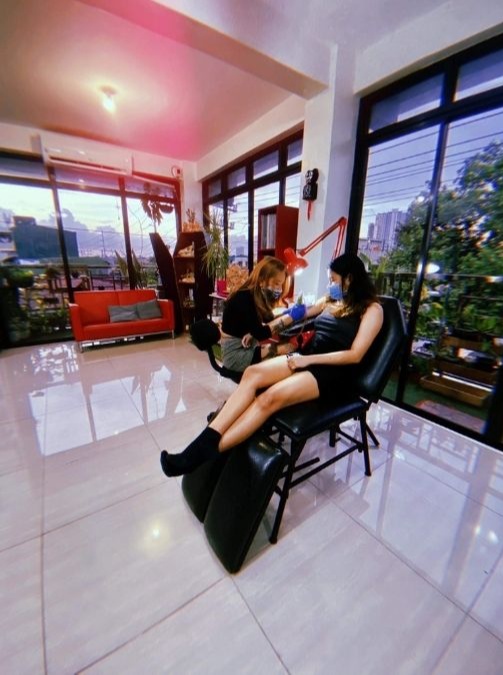 What's something you wish more people knew about your job?
D: "I wish people knew that it takes years and hundreds of [tattoo designs] to be able to attain the skills and knowledge to make a decent tattoo that would heal properly and look good on the skin forever. Also, there's a lot of work we put into making a design that fits the canvas' wants and needs."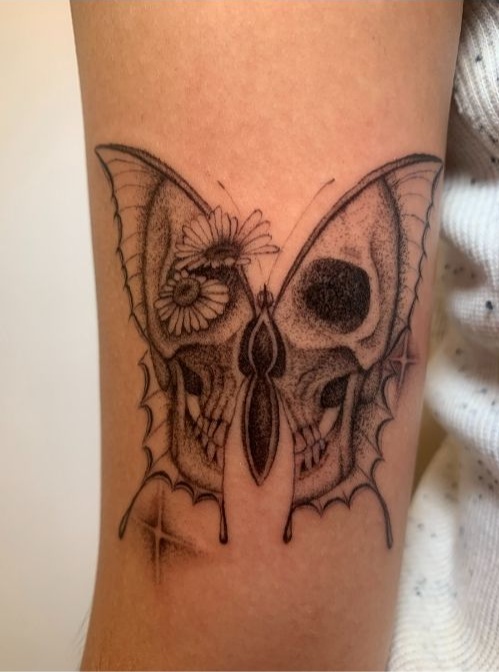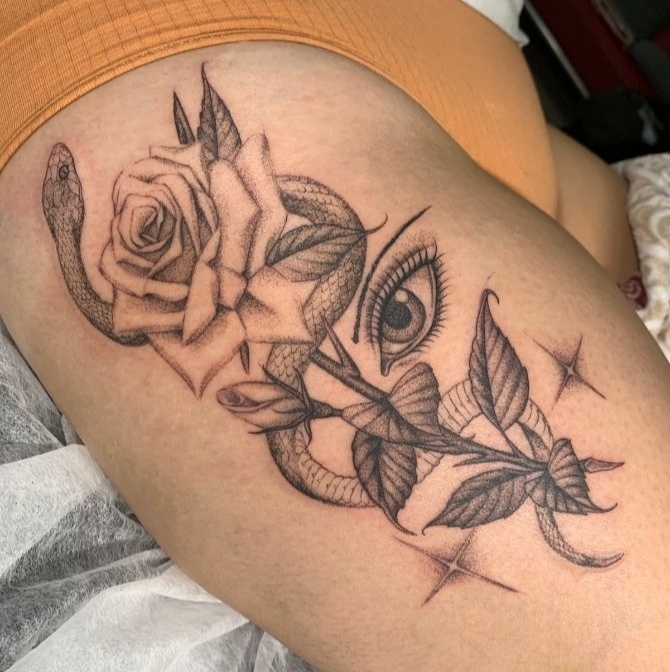 Any advice for aspiring tattoo artists?
D: "Love the process of learning. If you're passionate with what you do, there will be growth and you will be the best you can be, and it will certainly reflect on your art. Put a part of yourself in every tattoo that you do and make sure that you're truly happy with the experience and the outcome."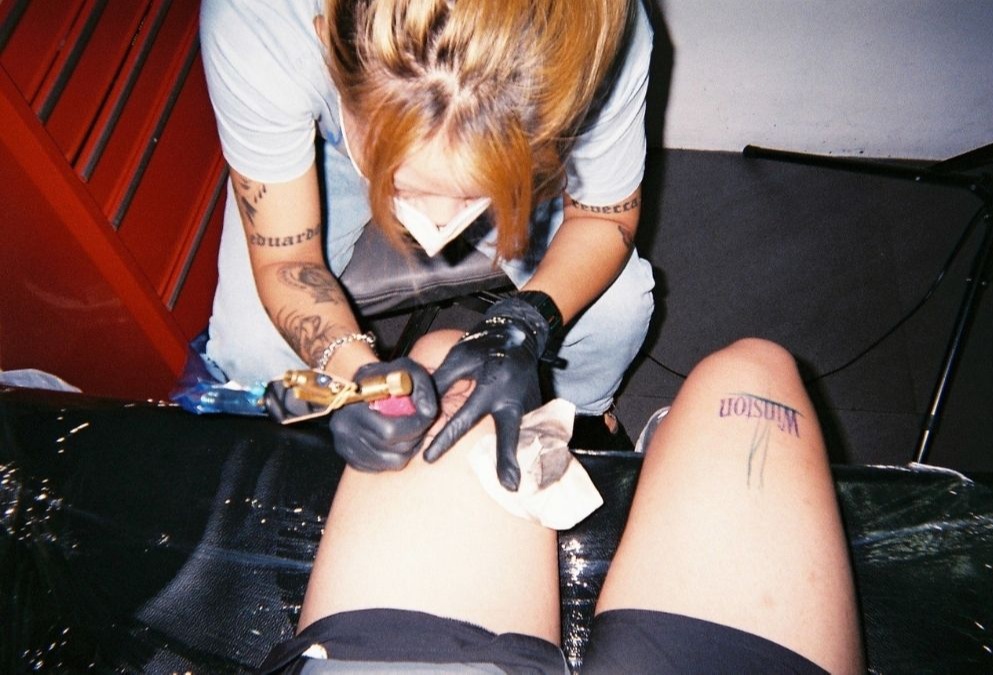 Minnie Calleja
Follow: @minnie_tattoos
What made you decide to become a tattoo artist?
Minnie: "I didn't know I [would] be one until I met someone who showed me the way. And that special someone happened to be my 'favorite classmate.' It was meant to be. We [thought] tattoos are amazing so we wanted to try this unique art form and somehow, it rewarded us with newfound friends and the honor of making art on a living canvas. [Eventually], it began supporting me and my family. Despite the negative perception some may have on tattoos, I owe a lot to this profession. It feeds and enriches my family."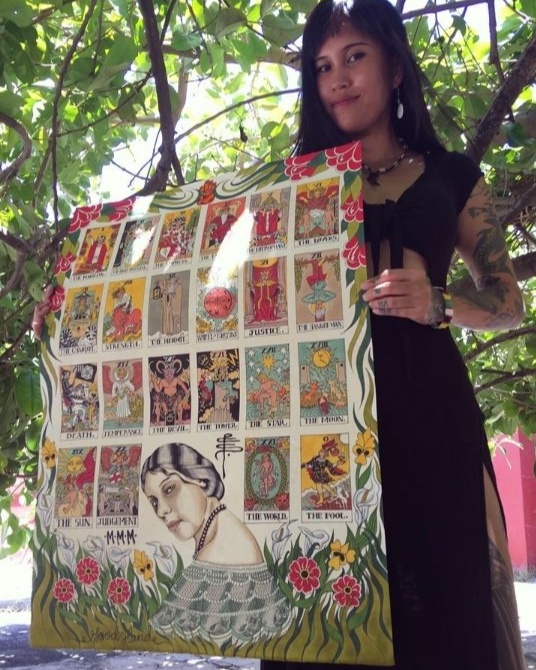 What's your daily routine like as a tattoo artist?
M: "Some days are productive, some are dedicated to rest. I do my best to align myself with this vibe of joy, mindfulness, and contentment. I try to relax and not stress about things. During these tough and challenging times, we have to stay strong and healthy—and it starts by eating well, hydrating, and exercising. I am most productive and passionate about work (making art and tattooing) when my mind, body, and spirit are conditioned this way. In the middle of the day, I willingly respond to the tasks that need to be done (house chores or work), and end the day [by being thankful] for those I was able to accomplish."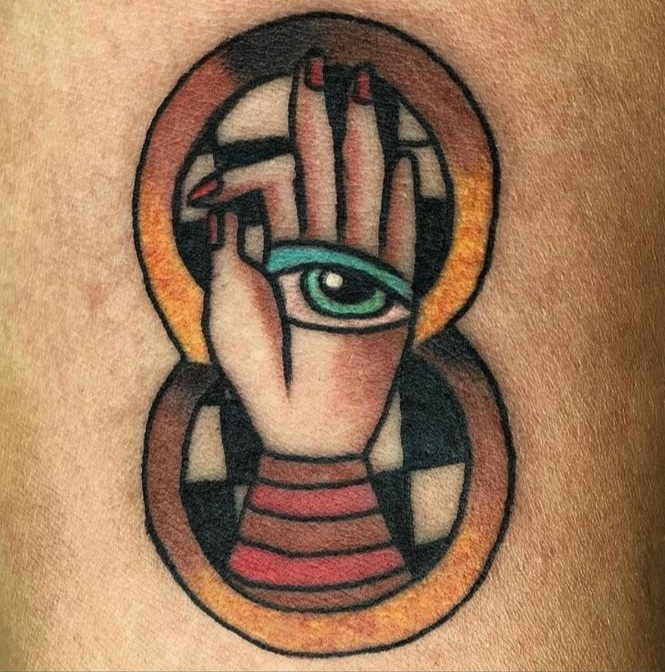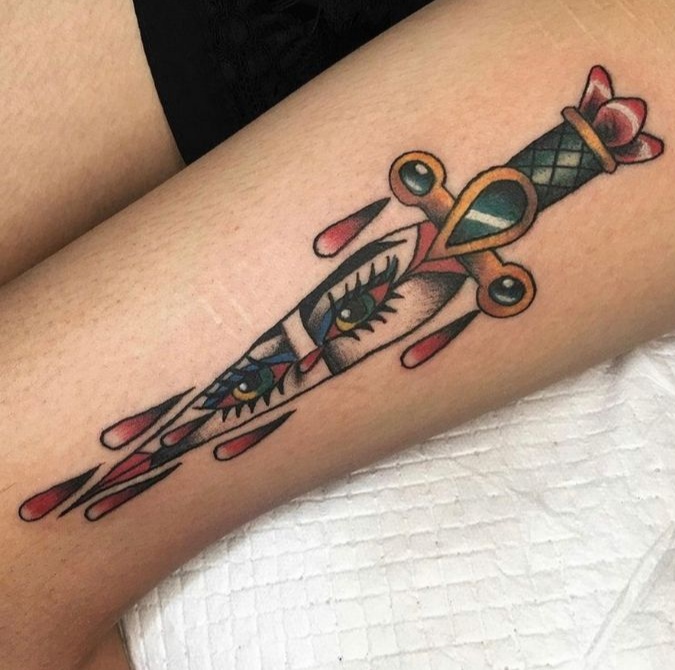 What are the biggest changes and challenges you faced as a tattoo artist when the pandemic hit?
M: "We have lost the old and carefree days. We grieve for the freedom and loved ones we lost, and at the same time we gained insight within ourselves. We were forced to slow down, stay home with our family, and discover things we weren't paying much attention to before. [Financially], bills piled up, work has become irregular, and prices for essentials like medical supplies and food went up, too. Plus, there's the lack of compensation. We were challenged in all aspects—mentally, emotionally, and physically. But it's beautiful to see how we persist in fighting for and uplifting the best interests of our fellowmen. "
What's something you wish more people knew about your job?
M: "Tattoos and being a [tattoo artist] sounds cool and laidback, but it is much deeper than that. Tattooing is a dutiful craft that involves (and gives importance to) service, education, community, respect, and safety. Also, design work is a whole other thing. Not all designs translate well as tattoos, [and] one must listen if an experienced [tattoo artist] says this. The skin is far different from paper. Composition of a custom design is not always a breeze and clients must be more patient and more trusting on this. It takes a lot of research, time, and energy to come up with a good design. We are happy and honored to take part in marking your life journey and we are forever grateful to those who [support] our art by getting tattooed."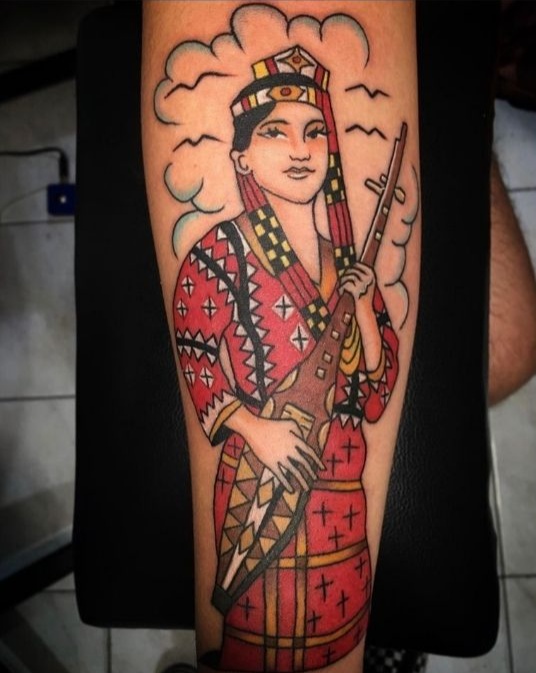 *Answers have been edited for clarity.
MORE INSPIRING WOMEN WE ADMIRE:
This Taiwan-Based Pinay Made Her Dream Of Being An Astronomer Come True
This Pinay Speech Pathologist Shares What It's Like To Help Kids With Communication Disorders
How I Pursued A Career In Culinary Arts Even Though My Family Wanted Me To Become A Doctor
***
Cosmopolitan Philippines is now on Quento! Click here to download the app and enjoy more articles and videos from Cosmo and your favorite websites!
Follow Lou on Instagram.