Nothing beats the feeling of visiting your go-to restaurant or cafe and ordering your favorite drink. But since going out still has risks, more people prefer to just make their own drinks in the comfort of their home. We know you guys are huge fans of iced coffee, milk tea, and soju cocktails, but today we're putting the spotlight on caramel drinks. It's a great alternative especially if you're craving something sweet! Keep reading and check out these five easy recipes we recommend. 
Caramel Frappuccino
Ingredients (caramel syrup)
1/2 cup of brown sugar
1/4 teaspoon of vanilla extract (optional)
1/4 cup of water
1/2 cup of heavy cream or full milk
2 tbsp of butter
Ingredients (coffee)
2 tbsp ground coffee or instant coffee
1/2 cup of full milk
1 cup of hot water
Procedure 
Start by making the caramel syrup. Place a pan on low heat. Add brown sugar and water. Mix well.
Once you see the mixture boiling, add cream or full milk. Mix well.
Add butter.
Add vanilla (optional). 
Mix on low heat. Set aside. 
Prepare your coffee. 
Pour coffee into an ice cube tray. Let it freeze. 
Once you have your iced coffee cubes, place them in a blender. 
Add caramel sauce and blend.
Add milk and blend again.
Get a glass and pour caramel syrup on the sides. Pour your coffee mixture into the glass.
Add whipped cream (optional). Top with more caramel syrup and serve.
Salted Caramel Martini
Ingredients
60 ml caramel vodka
60 ml RumChata 
Caramel syrup
Coarse salt
Caramel candy
Procedure
Drizzle caramel syrup onto a plate. Add coarse salt.
Get a martini glass and dip the rim in the caramel syrup. Next, dip the rim in the salt.
Get a glass and add ice. Pour in the caramel vodka. Add RumChata. Shake well. Set aside.
Drizzle some caramel syrup inside the martini glass. 
Pour the drink into the glass.
Top with a caramel candy. Serve.
Caramel Blended Drink
Ingredients
1/2 cup of milk
1/2 cup of coffee (cold)
2 tbsp caramel sauce
1 frozen banana
1 cup of ice
Procedure
Place all the ingredients in a blender. Mix well.
Pour the mixture into a glass. Add toppings (optional) and serve.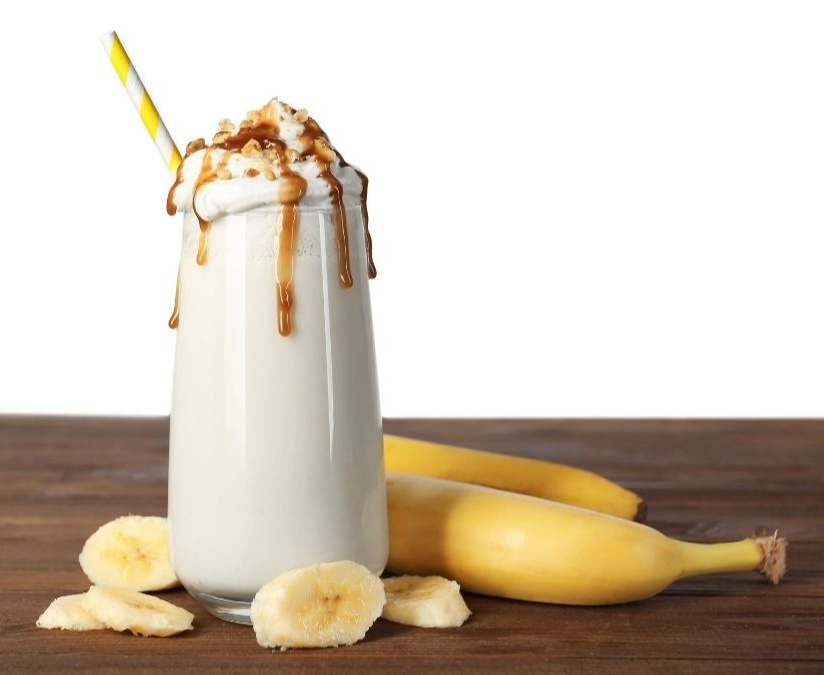 Continue reading below ↓
Recommended Videos
Source: Tasty
Iced Caramel Latte
Ingredients
Milk
Water
Instant espresso
Caramel syrup
Vanilla extract
Ice
Procedure
In a large glass, add milk, water, instant espresso, caramel syrup, and vanilla extract. Mix well and set aside.
In a separate glass, add ice. Drizzle caramel syrup on the inside of the glass. Pour the mixed drink and serve. 
Caramel Macchiato
Ingredients (caramel sauce)
1/4 cup of dark brown sugar
2 tbsp of water
1/2 tbsp of cream
1/2 tbsp butter
Salt, to taste
Ingredients (macchiato)
1 cup fresh milk
1 tbsp of instant coffee
2 tbsp of hot water
2 tbsp of caramel sauce
Procedure (caramel sauce)
Get a small pan and place it over medium heat. Add sugar and water.
Let the sugar dissolve. Let the mixture boil. Wait until it becomes thick and turns into a dark amber color.
Remove pan from heat. Add in cream and butter.
Mix all the ingredients then add salt to taste. Set aside.
Procedure (iced caramel macchiato)
Pour caramel sauce at the bottom and sides of a cup.
Add ice
Dissolve instant coffee in hot water and pour into the cup.
Add one cup of milk. 
Drizzle caramel sauce on the drink and top it off with whipped cream.
Salted Caramel White Hot Chocolate
Ingredients
3/4 cup white chocolate buttons
2 tbsp salted caramel sauce
2 cups milk
whipped cream, for topping
salted caramel sauce, for topping
Procedure
Get a pan and place over medium heat.
Add milk, white chocolate buttons, and salted caramel sauce. Mix well.
Pour the mixture into mugs.
Top with whipped cream and drizzle with caramel sauce. Serve.
Source: Yummy.ph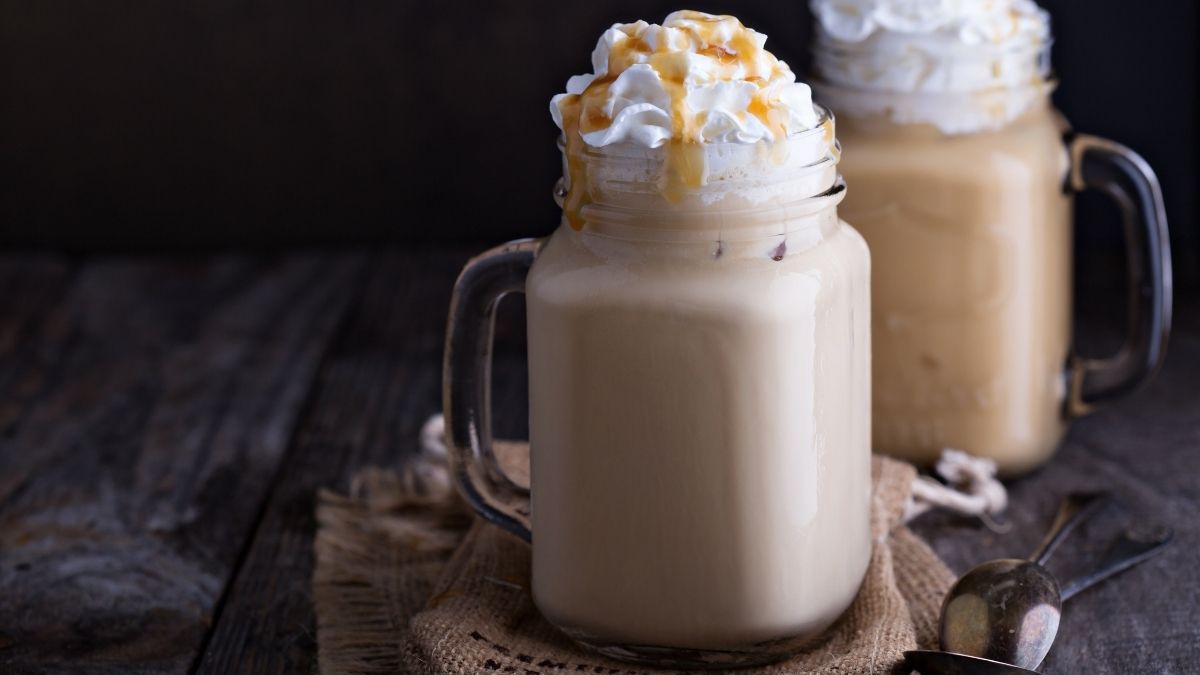 We're officially on Viber! Be part of our growing community and subscribe to Cosmopolitan Philippines now!
Follow Lou on Instagram.
EXPLORE COSMO