The first time we featured Lyqa Maravilla on Cosmo was when we discovered her educational TikTok videos that discuss the most common topics in English and Math. Also known as Coach Lyqa, she's a Pinay content creator, motivational speaker, and teacher. Through her online learning videos, she gets to help people of all ages—including those who are currently applying for jobs. 
ICYDK, aside from her content on Facebook, YouTube, and TikTok, she also hosts a podcast called Get Hired! where she gives tips on how you can pass your next job interview. As the title of her podcast suggests, her main goal is to help you get hired and land your dream job. So, we decided to check it out for our Slow Down With Cosmo series. Every week, we listen to a podcast and share our first impressions, favorite episodes, and takeaways to give you an idea of what you can expect to hear. We pick a podcast, listen to the first episode, and then randomly choose four other episodes, depending on our own interests. 
Our past reviews include the following: Between Us Queens, Ask Say: The Podcast, Paano Ba 'To: The Podcast, Skypodcast, Stories After Dark, Wake Up With Jim & Saab, and Ang Walang Kwentang Podcast. This week, we listened to Get Hired!.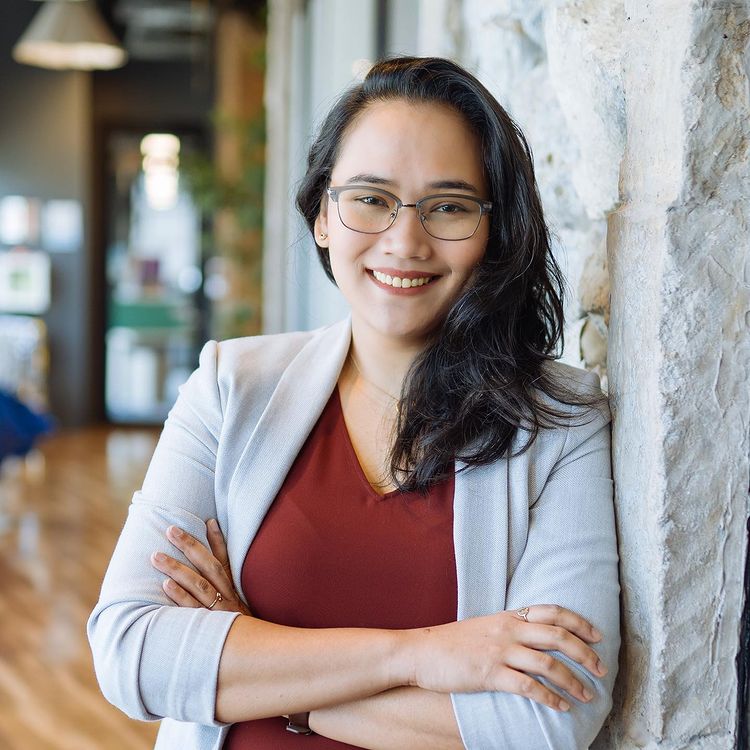 ADVERTISMENT - CONTINUE READING BELOW ↓
***
First Impressions Of 'Get Hired!' By Coach Lyqa Maravilla Episode 1:
In the pilot episode, Lyqa gives us advice on what we should and shouldn't answer when an interviewer says, "Tell me about yourself."
***
"My first thought while listening to Episode 1 of this podcast is that it should be mandatory for fresh grads to go through it before they start adulting. I really think that it effectively summarizes all of the important and applicable tips from job sites. I like that Lyqa provided two POVs for this popular interview question: why the interviewer feels the need to start with 'tell me about yourself' and how to answer it without sounding like you're just reciting your resume. She says that if you only mention information that's already on your resume, 'you might imply na hindi ka gumagawa ng anything more than what is required of you...It's more than who you are, it's what you can do.'" -Ysa
"TBH, when I was still a fresh grad applying for jobs, I dreaded answering the question, 'Tell me about yourself.' I know it's the most basic Q in an interview, but for some reason, I always ended up struggling with what to say. Before, I would usually just talk about my interests and extra-curricular activities and end with that. After listening to Episode 1, I learned that there's so much more you can actually share such as your advocacies, principles, and even family values. Lyqa mentioned that this is usually the first question in an interview because "it will give me an insight sa kung sino yung taong kausap ko. More than their resume, it will give me a quick peek sa kanilang buhay, sa kanilang interests, [at] sa kanilang ginagawa." -Lou
Favorite Episodes

"How do you deal with DIFFICULT people?"
"This is something I personally struggle with. When I encounter someone difficult, I gotta admit, my first reaction isn't calm or collected. And in retrospect, I wouldn't have had the same level-headed answer as Lyqa had I gotten this question during my interview. Lyqa frames it nicely: You have to think, is this person really difficult or are they just different? 'It's that difference that causes friction.' And that stems from different communication styles, values, and principles. It can also be that that person just doesn't trust people. She also gives tips on how to professionally react to someone who seems to be making life hard for you on purpose." -Ysa
Also listened to: "Why should we NOT hire you?", "EXIT Strategy: Help! My boss is bad!", and "What are your DEAL-BREAKERS?"
"What are your DEAL-BREAKERS?"
"It was interesting to hear Lyqa's take on deal-breakers at work. She mentioned that for her, there are three main things that will make her want to quit her job: 1) if the company engages in immoral acts, 2) if there's something illegal going on within the company, and 3) if there is something inconsistent with her own set of values. This episode actually made me *reflect* on my own set of deal-breakers, especially since it's something I don't really think about, or pay much attention to. It's good to establish these things early on because according to Lyqa, "this is a great opportunity for you to set up rules and guidelines even before you start working for [the company]." -Lou
ADVERTISMENT - CONTINUE READING BELOW ↓
Also listened to: "What is your Strength and Weakness?", "Why did you leave your last job?", and "How Do You Cope with Stress?"
Favorite Quotes
"'I am not into branding people as 'difficult' or 'challenging' or as 'negative people' or 'toxic people' because I feel that that hinders their potential for growth and that colors my judgment of them.' This is something I plan on reciting to myself every time I am tempted to dismiss someone as 'toxic,' which is often these days. It's also a good reminder to give people the benefit of the doubt." -Ysa
"In the episode 'How Do You Cope with Stress?' there was a part where Lyqa said, 'There are no perfect people, no perfect jobs, but there are perfect people for the perfect job.' Everyone has their own career journey, of course with its own highs and lows. And regardless of where I'm at right now, this quote encourages me to just keep doing my best, keep growing, and the rest will follow." -Lou 
Final Thoughts: 
"TBH, I didn't expect this podcast to be so informative. As someone who reads a lot of articles on career advice, I have some idea of the do's and don'ts of interviews, so I was pleasantly surprised to find out that each episode is so detailed. I appreciated the fact that Lyqa had so many relatable examples for every tip she gave. Parang kahit ano yung situation mo professionally, may magagamit ka na lesson." -Ysa
"Real talk: Job interviews can be so, so nerve-wracking. Not to exaggerate, but it is a *crucial* moment because it can actually define the next steps of your life. It sounds scary, I know. But when you listen to this podcast, you'll realize that it doesn't have to be. What I liked most about 'Get Hired!' is the way Lyqa explains each situation, question, and answer. Madali siyang intindihin. One of my key takeaways from the podcast is that in job interviews, para ka lang nagku-kuwento. When you think about it that way, you'll understand that going through one won't be that bad after all." -Lou
***
We're officially on Viber! Be part of our growing community and subscribe to Cosmopolitan Philippines now!