If there's one thing you should know about me, it's that I'm a huuuge fan of space makeovers. I enjoy scrolling through Instagram for trendy home essentials and I love redecorating my room based on the pegs that I find on Pinterest, LOL. When the pandemic started, we were obviously advised to stay home and from this, I found myself wanting to change—or improve, rather—even the tiniest details. And out of all the DIY projects I've done so far, I gotta say I'm mostly proud of how I ~designed~ my workspace.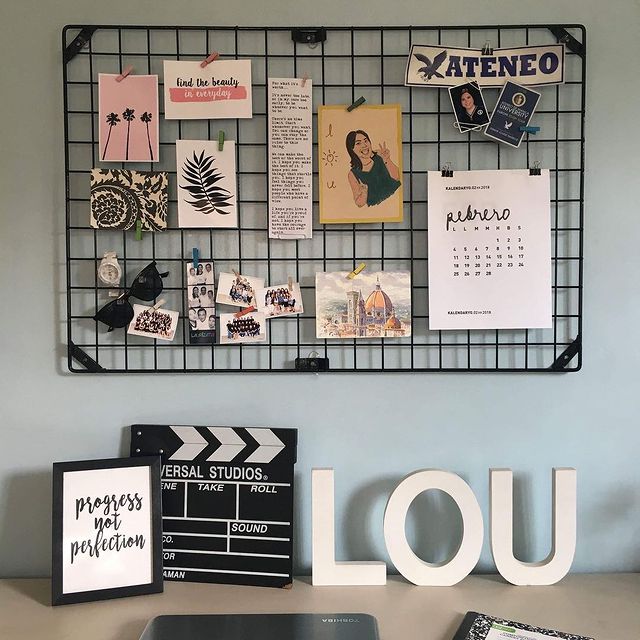 At a time where work from home and online classes are considered part of the new normal, I realized that having a good workspace can really make a difference. TBH, a clean, well-lit, and organized desk can already affect my productivity in so many ways. After all, it's basically where I spend most of my day. 
If you're looking to transform your room into an ideal space where you can work and study, keep reading for some interior design tips from designer and contractor Monica Banks of Style & Build. Below, she shared her thoughts on designing a study room, the key items you should have, and where to buy them.
Study room design tips
Make a list!
Monica advised that when designing your own study room, the first thing you should do is make a list of items that you would use or need for your schooling or work. "For example, if you are an arts student, would you need a drafting table? Or are you someone who needs a laptop or computer desktop? These should be the first on your list because this is where you would spend most of your time, and these items usually take up the most space in a room," she said. Once you've identified the items you'll need the most, think of your other ~essentials~. Perhaps you'd need file organizers, bookshelves, school/office supplies and the like. Quick tip: Place the items you use most near your dominant hand.
Continue reading below ↓
Recommended Videos
Lighting
Comfort is key! "Would you need ambient lighting especially when writing lectures, reading books, or drawing? Placing your study desk near a window or investing on desk lamps are some of the things that you can incorporate in your study room," Monica added. (Read: 7 Desk Lamps To Buy If Your Work Space Needs Better Lighting)
Maximize your space
It's important to utilize everything in your room to make it into a functional study space. This means going beyond organizing your desk. Check if you have walls where you can hang magnetic boards/cork boards, or install wire gridwall panels or shelving. "You should always design your space based on your personal needs," Monica told Cosmopolitan. "Pinterest may have a variety of design ideas but a study room should not be all about ~aesthetic~. Functionality of the space should be the main consideration in a study room," she pointed out.
Key items in a study room
As mentioned earlier, furniture and home decor are usually based on a person's needs. But in case you're wondering, below, Monica shares the following key items that are commonly used for a study room design:
A desk

This is probs the most important of all, we must say. Find a desk that suits your space, preferably one with lots of storage, cables, or a wire organizer.

An adjustable and comfy chair

Comfort should totally be a priority. Take this factor into consideration especially when choosing the *perfect* chair. We get it: Nakakapagod talaga to sit, study, and work in front of a screen all day. No to back pain! (Read: We Found The *Prettiest* Pink Office Chairs (And They're Under P5,000)

Desk lamp with adjustable light levels or dimmer

According to Monica, "Changing lighting levels can greatly affect your mood. You won't always need bright daylight when doing schoolwork, so being able to adjust your lighting depending on your mood is a plus."

File organizers and storage boxes

When you redesign your room, you should also make it a point to declutter and get rid of unnecessary items. Only make room for things that ~spark joy~ and are functional! Remember: A clean space is a functional space.

Clock or timer

This will help you manage your time wisely. Having a clock or timer can let you focus on your tasks more effectively, plus prevent procrastination.

Indoor plants

Aside from making your room look pretty and ~*aesthetic*~, adding greenery to your space actually has some health benefits, too. Plants can boost productivity, reduce stress, and improve indoor air quality.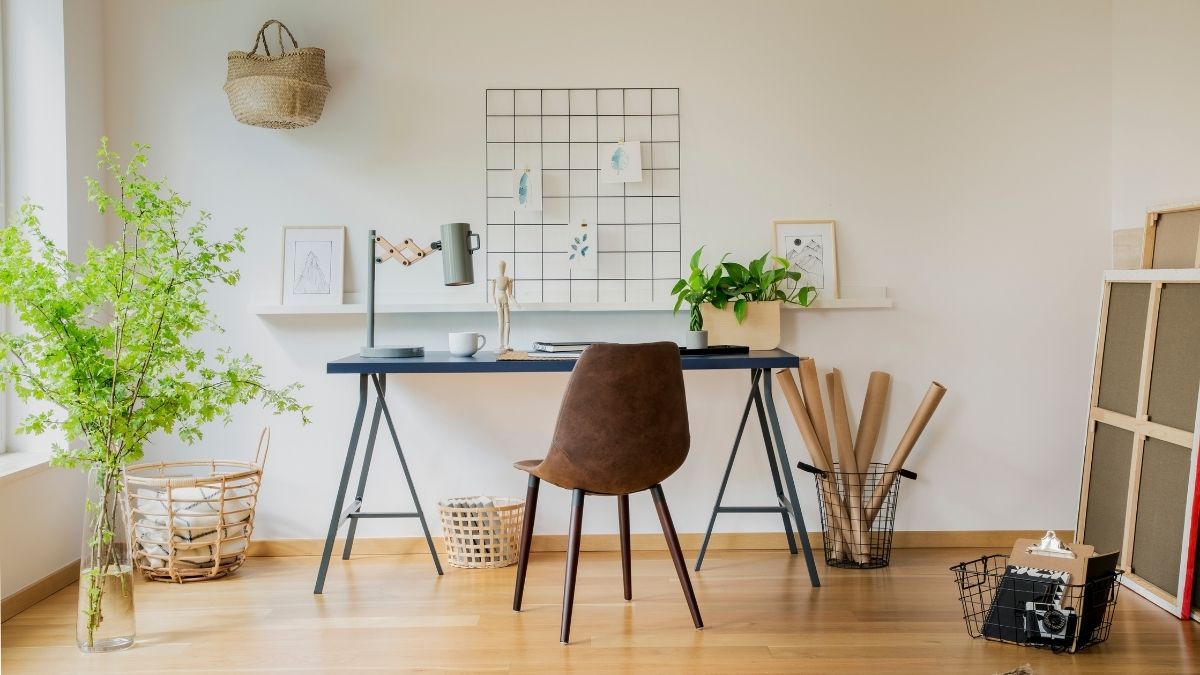 Where to buy items for your study room
For decluttering and arranging your space, Monica recommends checking out items from MUJI Philippines, Daiso Japan, and Miniso PH. "They offer products that are best for organizing your study room," she said. Other stores that offer a wide range of furniture like desks, chairs, lamps, decorative frames, and storage items are Mandaue Foam, SM Home, and All Home. And of course, for budget-friendly items, there are great options from e-commerce websites like Shopee and Lazada.
***
Cosmopolitan Philippines is now on Quento! Click here to download the app and enjoy more articles and videos from Cosmo and your favorite websites!
Follow Lou on Instagram.