Tom and I have been together for three years. Before the pandemic, our dates consisted of eating at malls near my office and watching movies. We would also regularly attend gigs, especially if Tom and his band were going to be performing. 
But because of the pandemic, things are much different now. 
The last time we saw each other was in March 2020. We were only just hearing about COVID-19 and quarantine wasn't implemented yet, so everyone still roamed around freely, though some people already started wearing masks. Everyone thought that the whole thing would be over in month—we were obviously wrong. I distinctly remember us bidding each other goodbye and saying, "See you next month!" Huhu. :(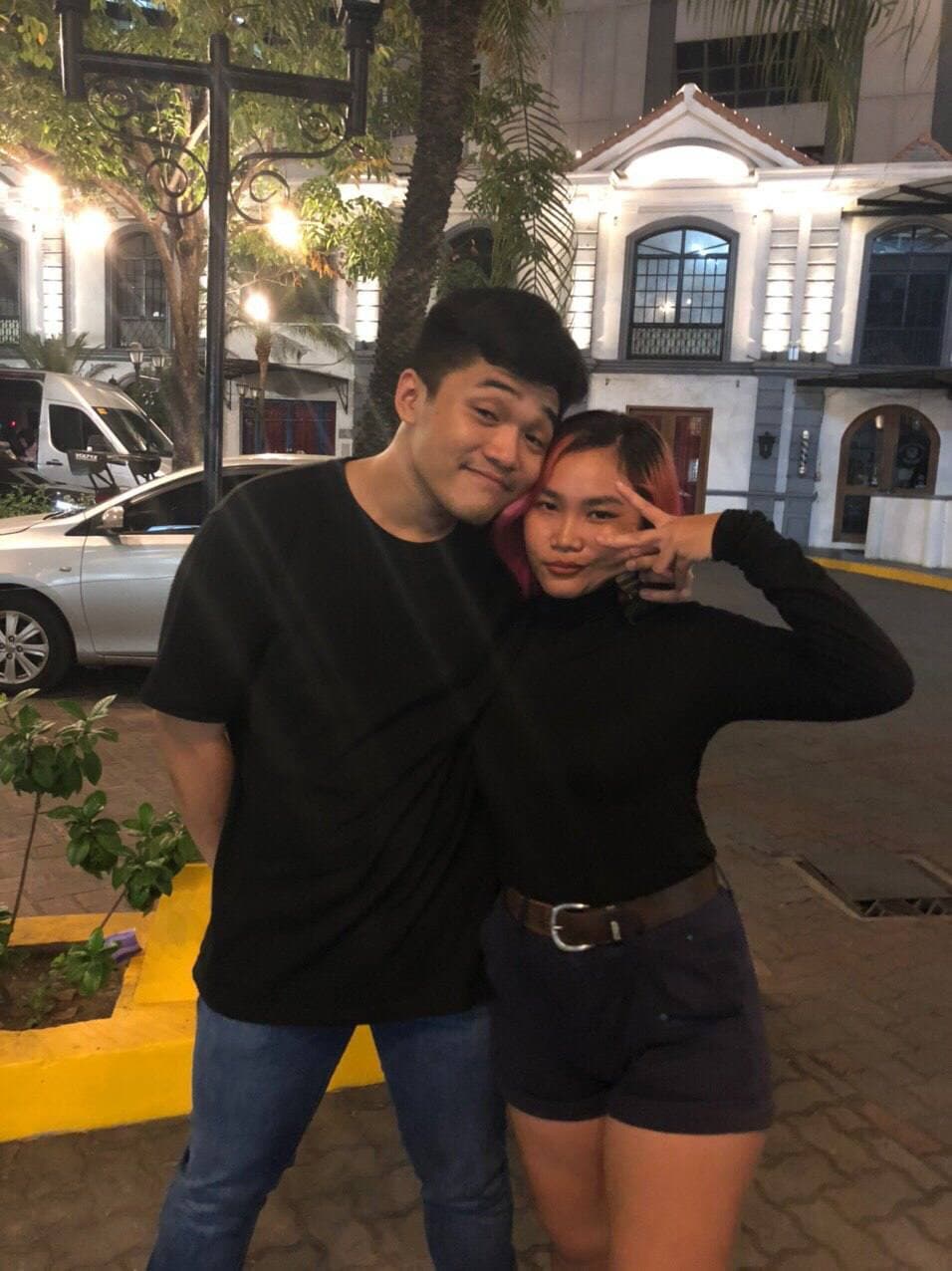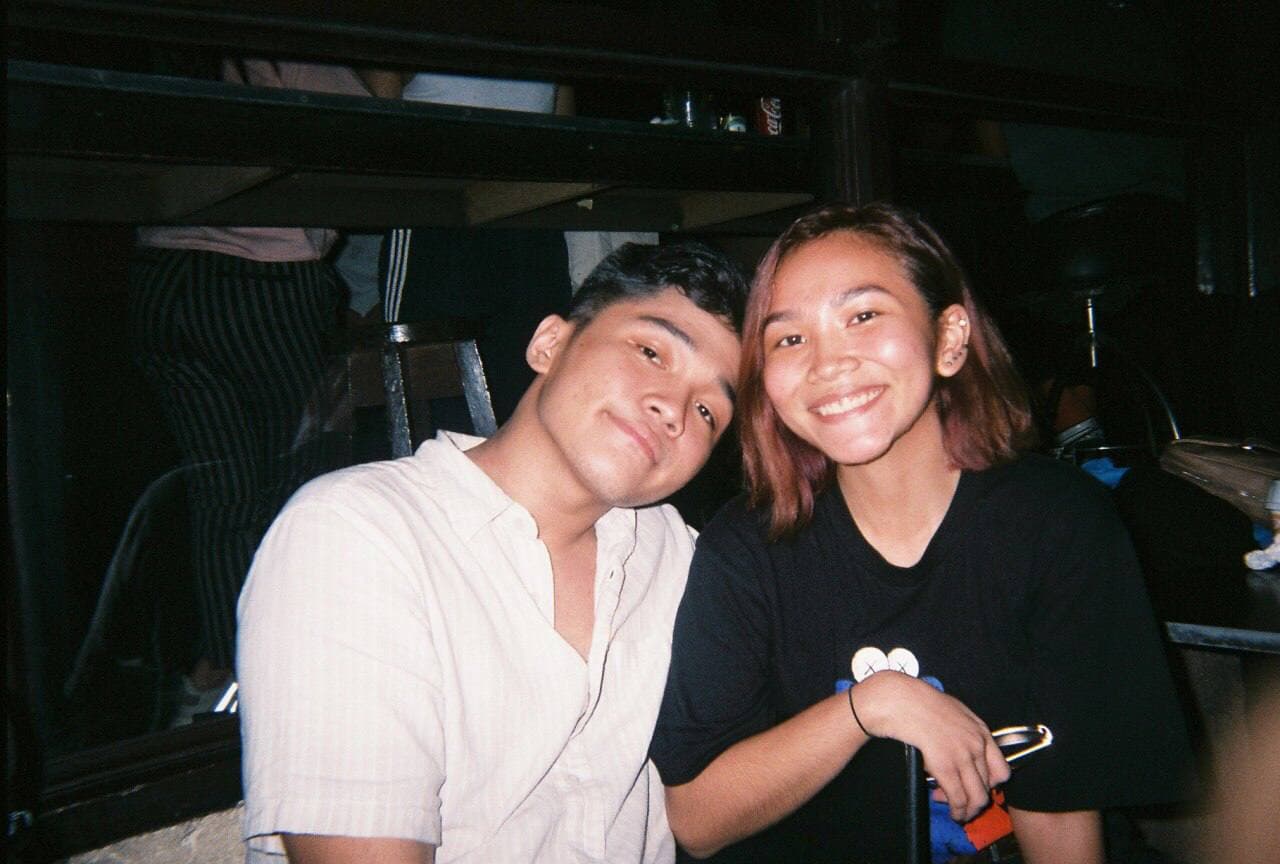 When the lockdown was announced, we made it a point to FaceTime at least a few times a week, just to catch up and update each other on whatever's happening at home. We also made use of Google chrome extensions like Netflix Party and Stream Party to watch movies and YouTube videos. Whenever there are special occasions like birthdays, monthsaries, or anniversaries, we sent each other food or other knick-knacks.
Continue reading below ↓
Recommended Videos
It's kinda crazy to think that we were living off of FaceTime calls for almost a year (11 months to be exact) before we saw each other again IRL.
Since Tom lives in Cavite and I live in Marikina, it was hard to see each other, especially since there was a time during the early lockdowns when you couldn't really go to other cities if it wasn't essential. Even when the lockdowns eased, we were still wary of meeting up since he lives with his immunocompromised grandmother. It's kinda crazy to think that we were living off of FaceTime calls for almost a year (11 months to be exact) before we saw each other again IRL.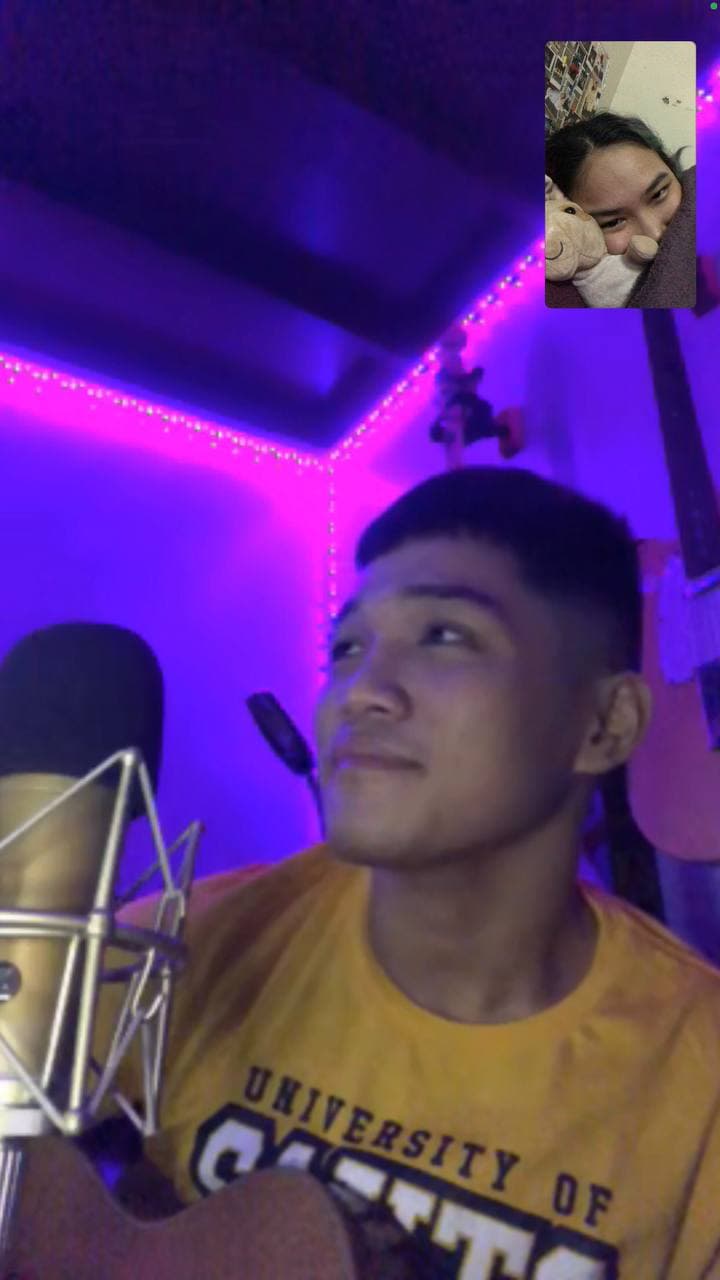 When the lockdown rules loosened up a bit, Tom was booked for a mall gig. It was very near where I lived, so we jumped at the chance to finally see each other again after almost a year. Tom's gig was a two-day event, so I went on both days to show my ~support~. On the first day, my family also tagged along for support, but on day two, since it was Valentine's Day, we decided to just spend the day to ourselves.
Throughout our date, we kept our face masks and face shields on the entire time. The only time we took them off was when we ate our dinner. We also made sure to sanitize our hands regularly. During his performance, Tom brought his own equipment to keep everything sanitary, while I made sure that I was at a good distance away from the other people in the audience.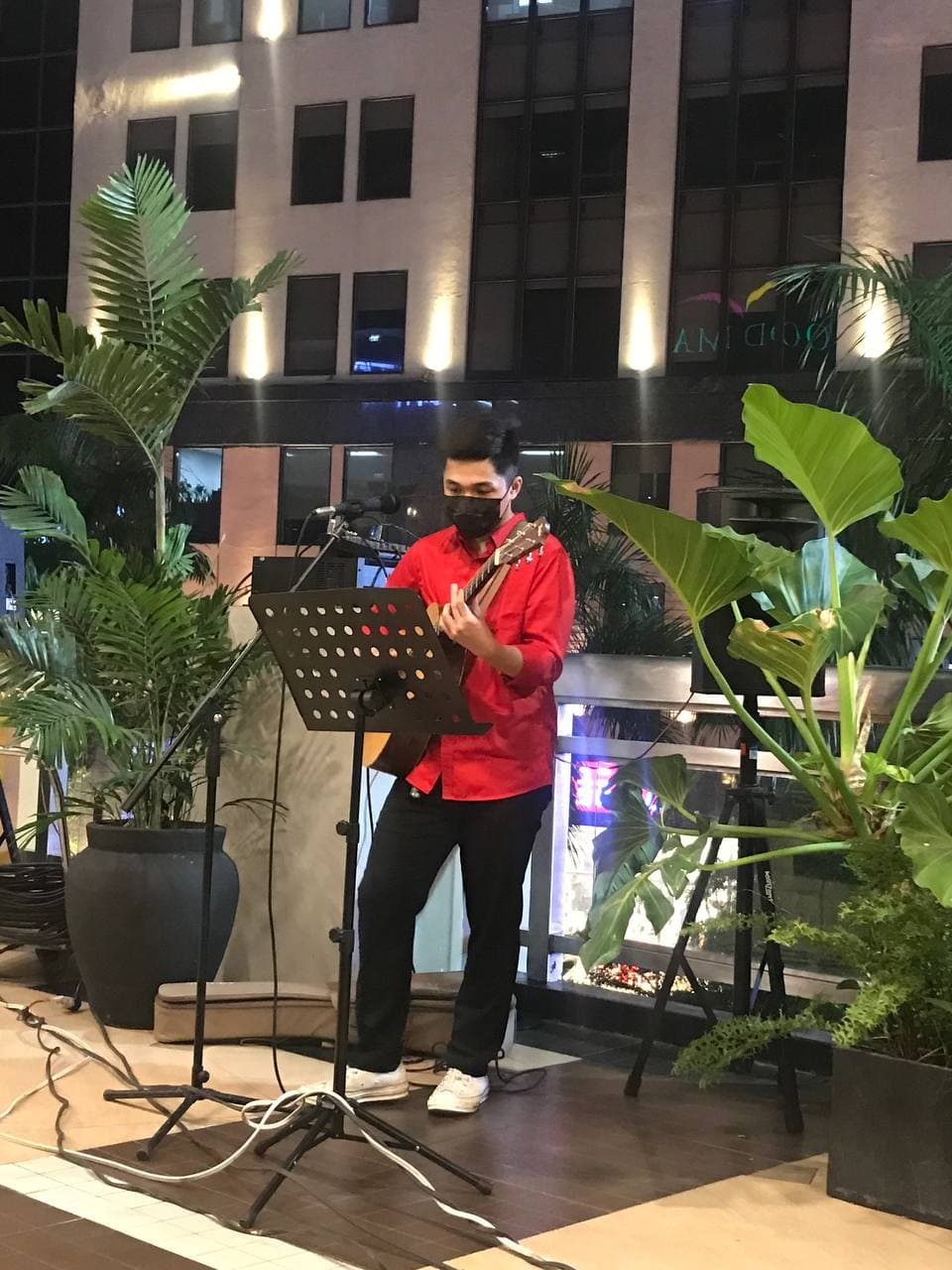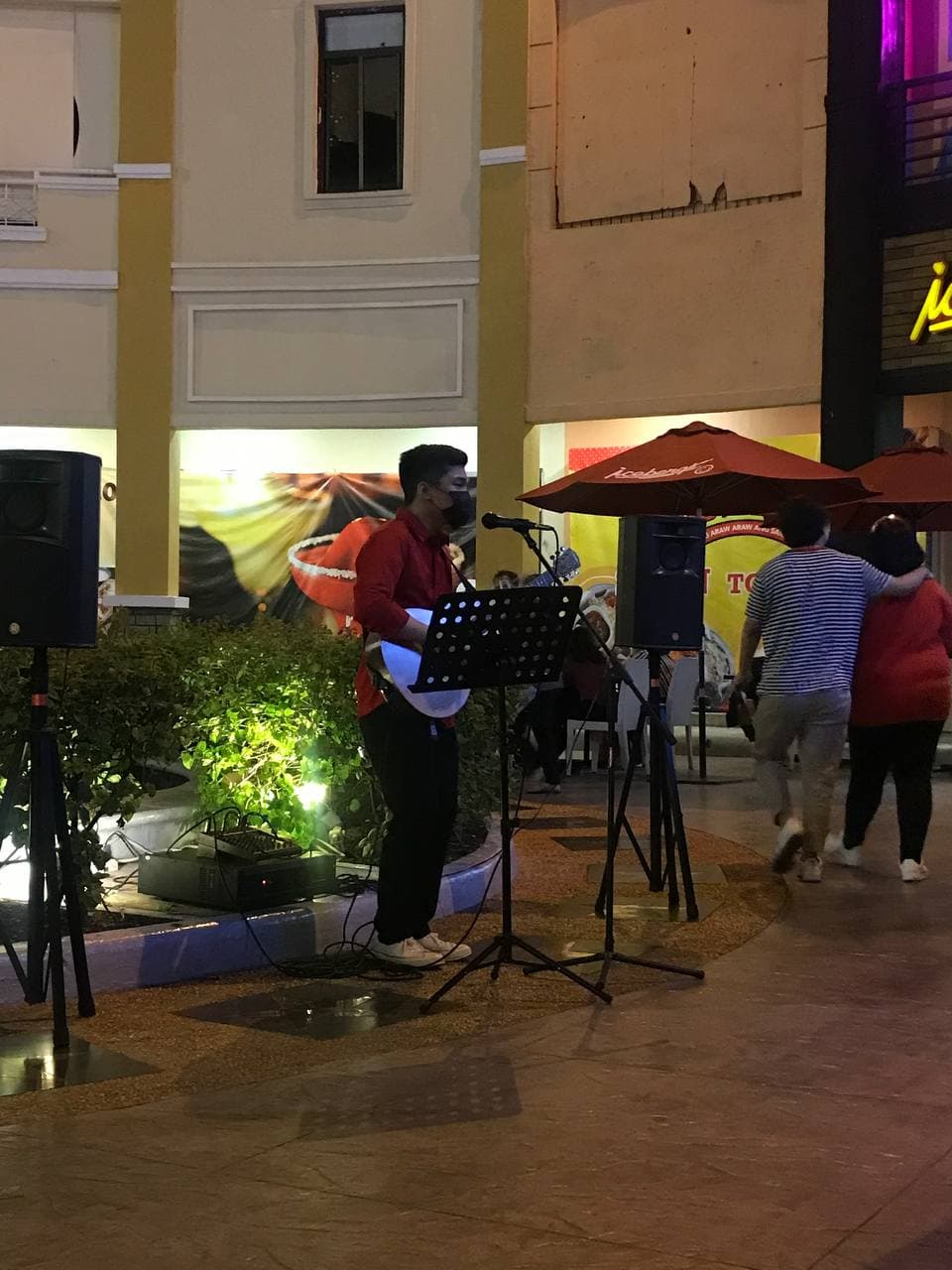 After his performance, we went to chow down on some buffalo wings at Frankie's because we were feeling kinda sentimental, lol. (Fun fact: We had our first-ever date back in 2018 at Frankie's, haha!) After that, we just walked around the mall, catching up with each other. It amazed me that even though we would talk constantly via FaceTime prior to seeing each other IRL, we still didn't run out of things to talk about. He surprised me with some flowers and I was very kilig, obvi; I made him take a bunch of pictures of me for the 'gram, LOL!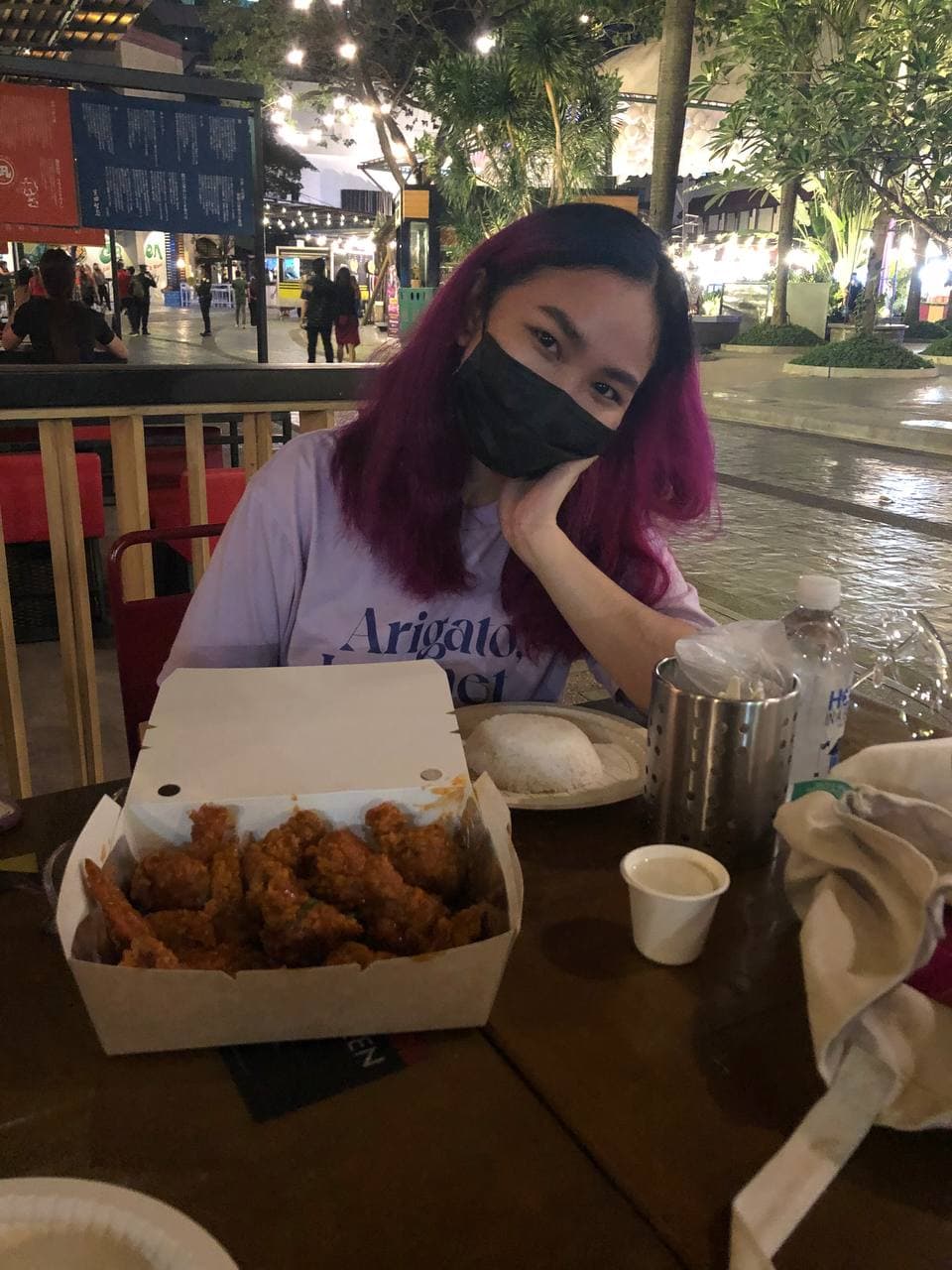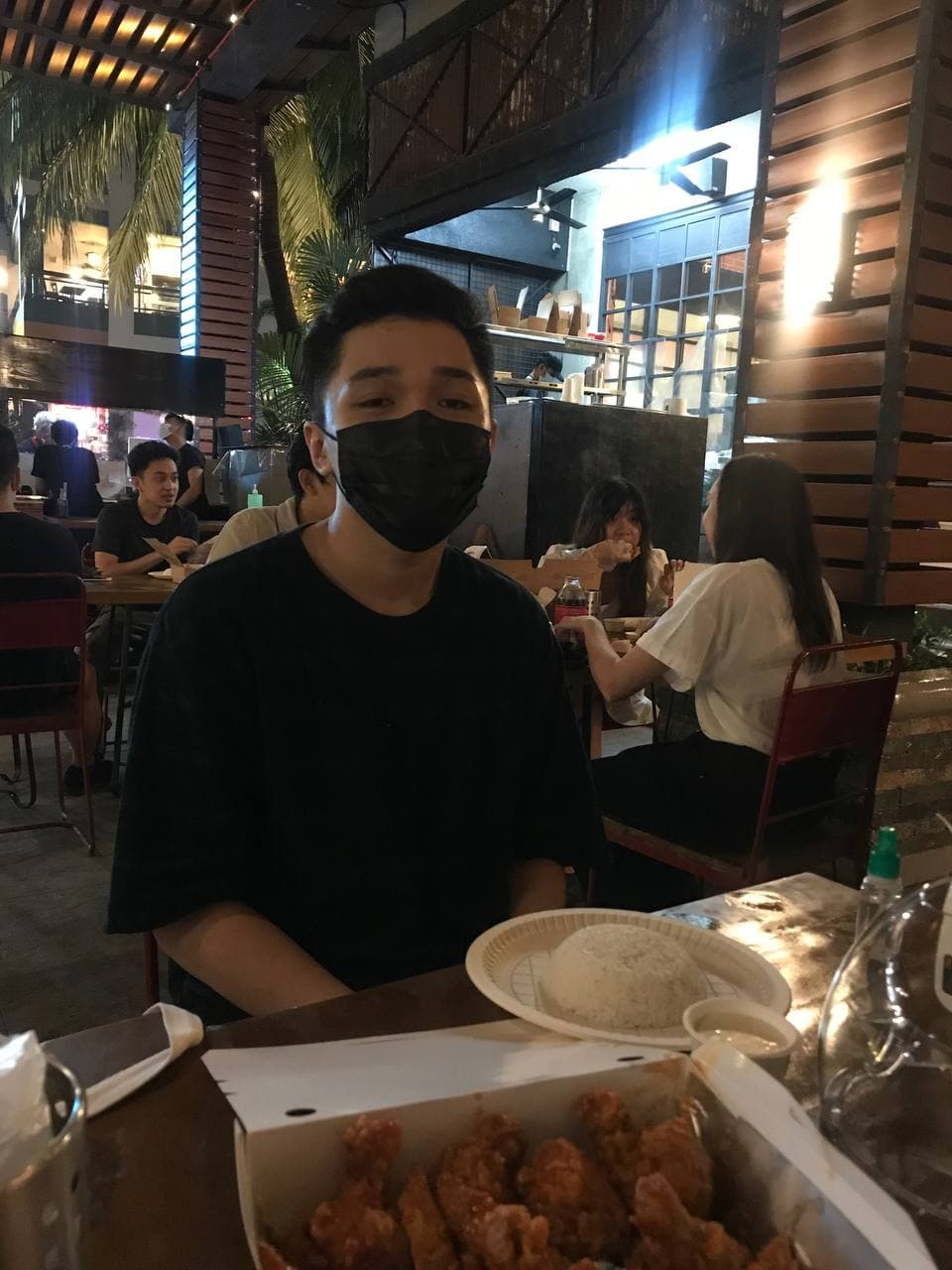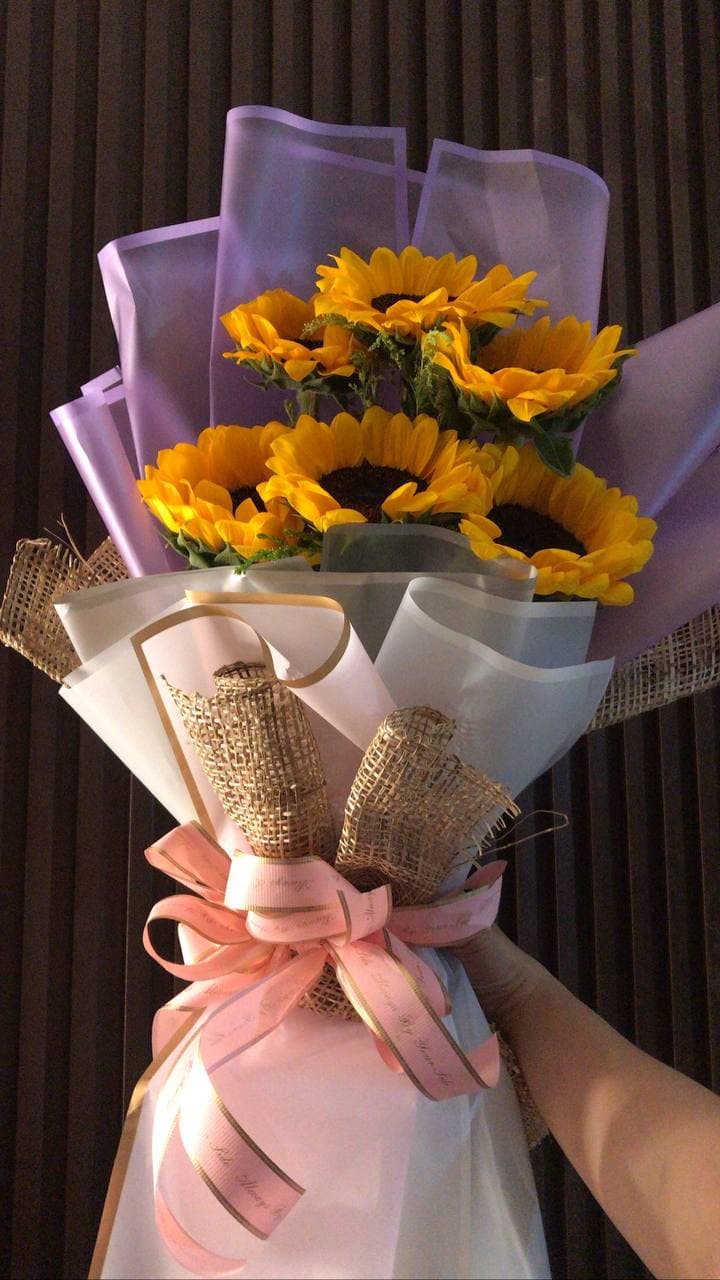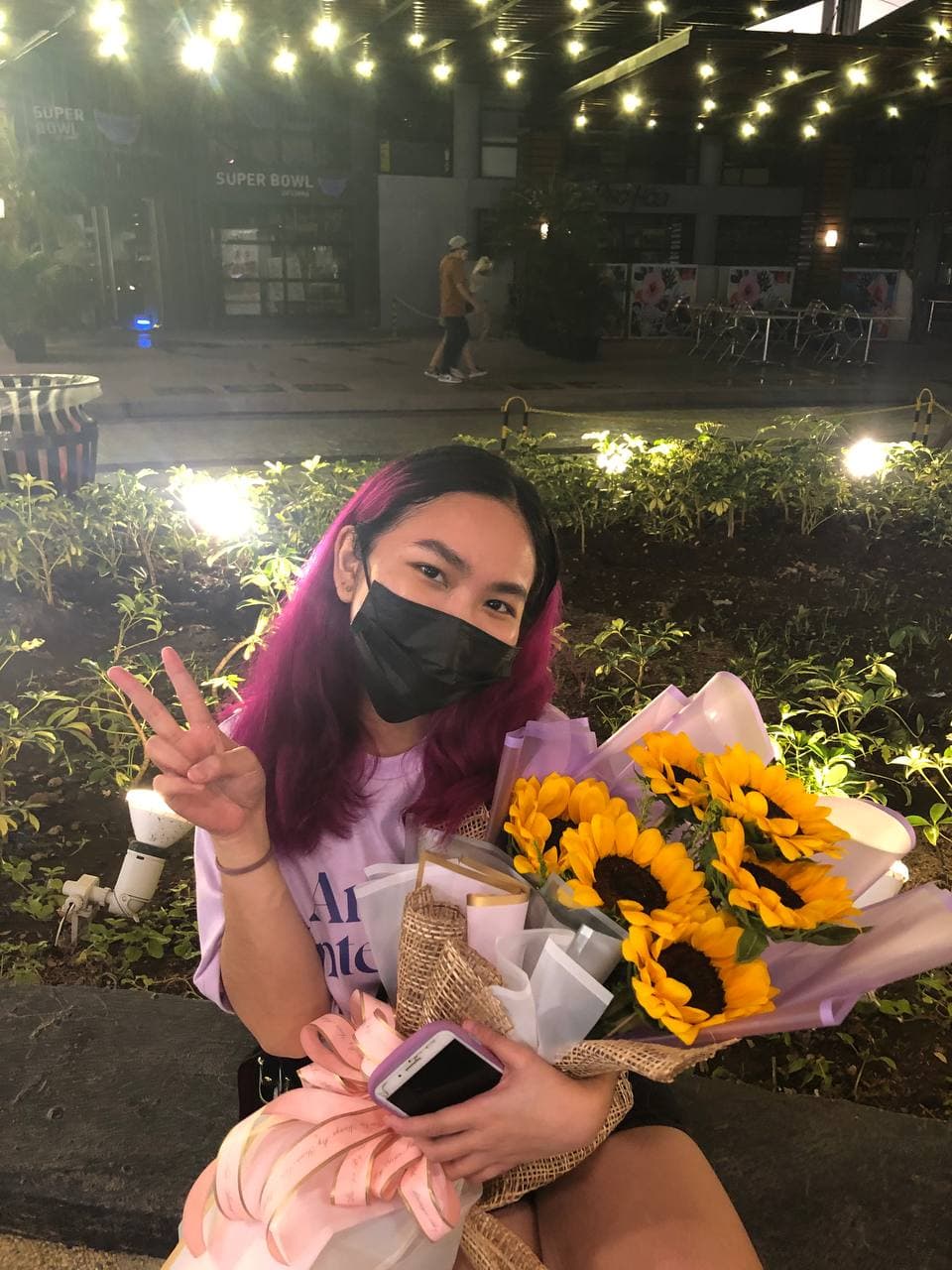 After that, we had to part ways since it was going to be a long drive for him going home and I had work the next day. Surprisingly, our goodbyes weren't bittersweet, probably because we've already managed our expectations and knew that it would mostly likely be quite some time before we saw each other again. But, I have to admit, I was taking in the ~moment~ as much as I could so that the memory of the past two days would be burned in my brain. I wanted to savor and relish in it so that I would have something to think about whenever I missed him.
Now that we've already seen each other, we definitely want to have a ~repeat~. Of course we're still very much cautious and we'd probably only do it again if there's another chance like that in the future. Hopefully, it doesn't stretch until next year, though!
Tips for other couples during this pandemic:
If there's one thing I've learned from all of this, it's that communication is really key. Since you don't see each other IRL, little problems tend to brew and become full-blown arguments if you're not careful. It's easier to ignore the other person, too, since all you have to do is not reply. You really have to make an effort to talk things over. You also need to make time for each other and be more ~creative~ in the ways you show your love and appreciation since "regular" dates still aren't a thing. Ideas include sending each other care packages, having movie nights, etc! Shoutout to all the couples who are in an unintentional LDR because of this pandemic: Mabuhay kayo!
***
We're officially on Viber! Be part of our growing community and subscribe to Cosmopolitan Philippines now!
Follow Cheska and Lou on Instagram.
EXPLORE COSMO