It was not love at first sight when I watched Hospital Playlist. I yawned during the first twenty minutes and I was quite dumbfounded by the scenes. I keep muttering under my breath, "Huh? Ano daw?" "Sino 'to?" which led me to click exit and watch YouTube instead. A week later, I gave the drama another chance because Facebook fan posts said it's worth your time—only to find out that the reason why I was confused AF is that I actually started with episode two instead of one. LOL.
Now that I've finished watching it, I am counting the days when I can finally watch Hospital Playlist's season 2. And that's coming from someone who is *very* picky when it comes to series and has a *super* short attention span.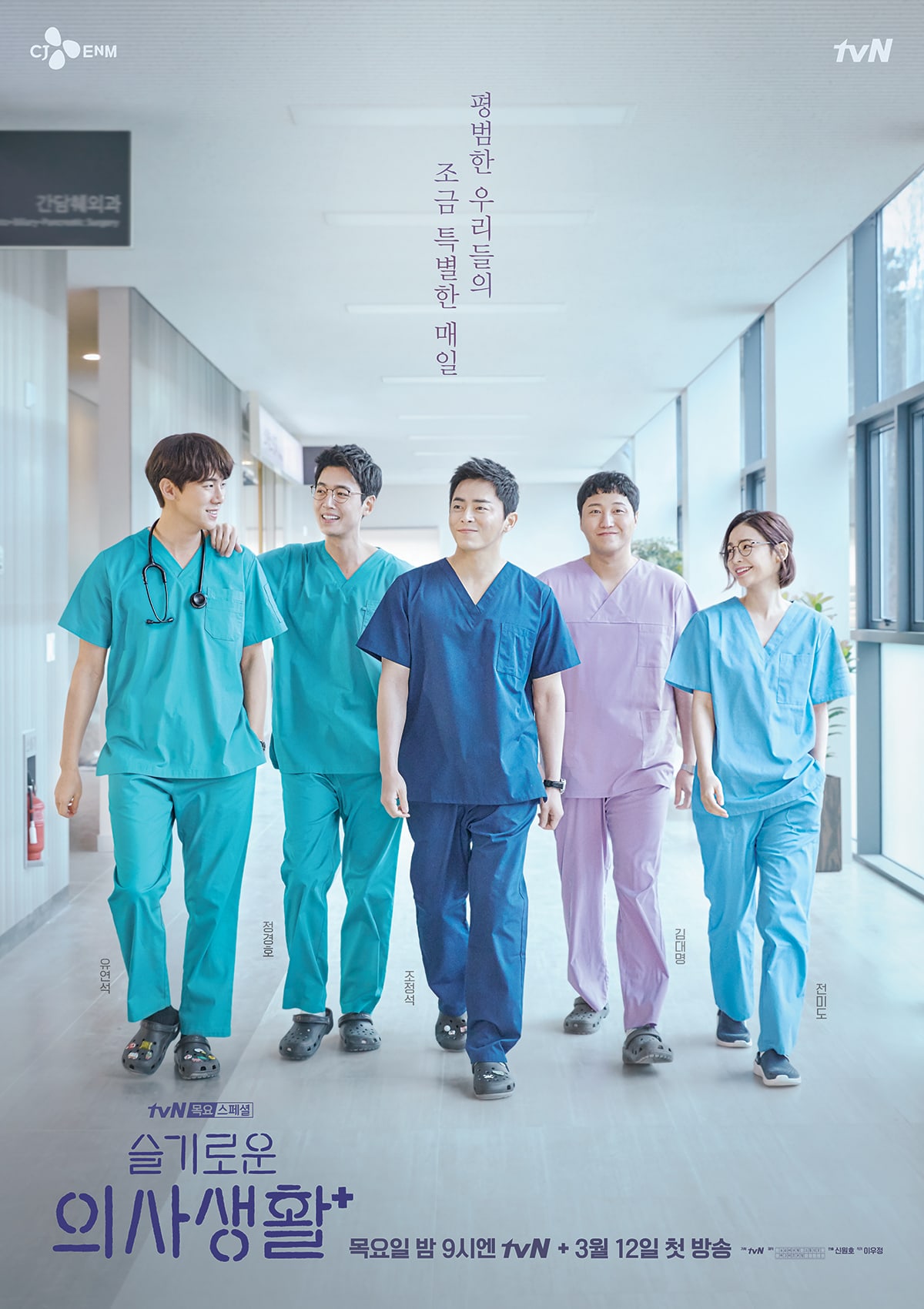 ADVERTISMENT - CONTINUE READING BELOW ↓
Each episode lasts for an hour and a half but it takes me more than two hours to finish them because I keep on replaying scenes. I never skip any part even if my eyes are shutting down on their own. I always look forward to watching it after work and when I was finally done with all 12 episodes, I didn't know what to do with my life anymore. For real! Sepanx hit me hard, so let me share why this drama is binge-worthy para madamayan niyo ako.
What's Hospital Playlist all about?
Hospital Playlist was aired in March 2020 as a Netflix original series. From the title, you can already guess what it's all about: It's a series set in the hospital where a group of doctors share the same passion for music. But it's not just your usual medical-slash-musical drama—it's a medical-slash-musical drama with a heart.
This group of doctors have been friends since they were in med school, and have been there for each other until now that they're in their 40s. When the going gets tough during patient checkups and surgeries, they are always present to cheer each other up. They are all professional when it comes to their jobs, but they still find time to relax. This is through band sessions that they hold on nights when they're not that busy.
View this post on Instagram
Their friendship runs deep. Think of your friends that your family would often ask about, give pasalubong just like their own children or siblings, and could freely enter your house without invitation. 
The Hospital Playlist cast members


1. Jo Jung Suk as Lee Ik Jun
The character: Ik Jun is not only the life of the party in the group but also in the entire Yulje Hospital—he gets along with everyone (he can persuade even the most enraged or stubborn patient!) and is always prepared with the best jokes. A single dad, he juggles his time as a general surgeon and father to the oh-so-adorable Uju, who has inherited his wit and humor. He'd make a great husband, seeing how responsible and caring he is, but I would want him as my kuya.
ADVERTISMENT - CONTINUE READING BELOW ↓
View this post on Instagram
The actor: Jo Jung Suk has proven once again why he is a crowd favorite in this drama. I have watched him in My Annoying Brother as EXO's D.O's hyung  (older brother) and he really has the kind of charm that you will feel comfortable with, even if you haven't met him in person. Like he assures that everything will be alright in this world. Some people are just born with that personality and Jung Suk exudes it not only in his role but also in real life, according to his peers.
2. Yoo Yeon Seok as Ahn Jeong Won
The character: Called Andrea by his mom, you will want Jeong Won to be the father of your children because: 1) He is God-fearing 2) He has so much heart when it comes to kids 3) He may not show it but he goes above and beyond in taking care of people he loves. He's pretty generous, too, except when it comes to his friends—the pediatric surgeon counts in detail whatever is borrowed from him. Haha!
ADVERTISMENT - CONTINUE READING BELOW ↓
View this post on Instagram
The actor: This is my second time watching Yoo Yeon Seok as a doctor after Dr. Romantic, and I have to say that I prefer his character here more than the ill-tempered yet skillful Kang Dong Joo. NGL, I only remembered him before as EXO's Sehun's doppelganger but after Hospital Playlist, I realized that he is a star who shines on his own.
3. Jeon Mi Do as Chae Song Hwa
The character: They say that nobody's perfect but neurosurgeon Song Hwa is close to it. She's gorgeous, intelligent, and her genuine compassion makes her different. She's on top of things and does well in her job, but also knows the value of rest and having fun! In short, a total #LifePeg. Song Hwa is the only girl in the group and is the glue that holds the guys together.
View this post on Instagram
The actress: Did you know that it was Jo Jung Suk and Yoo Yeon Seok who recommended Jeon Mi Do for her role in the medical series? They must have seen something in her as a theater actress (FYI, Hospital Playlist is her first K-drama) and I have also witnessed that with my own eyes! Her acting is effortless and she is with no doubt "the one."
ADVERTISMENT - CONTINUE READING BELOW ↓
4. Jung Kyung Ho as Kim Jun Wan
The character: Competent cardiothoracic surgeon Jun Wan will say what he wants to say. He's outspoken and will make you cry in the bathroom after being told off, but like everyone else, he also has a soft side. Jun Wan defines tough love in all aspects—he may seem like a complete jerk but he only wants the best for others. When it comes to romance, he's a sweetheart who will not think twice in expressing what he feels, aka a boyfriend material (at least for me).
View this post on Instagram
The actor: When I read that Jung Kyung Ho is that Jung Kyung Ho, the SO of Girls' Generation's Sooyoung, I fell off my chair and landed on the floor. I have been reading a lot about him and their long-term relationship since 2014 and I was completely surprised to see him in Hospital Playlist! This is his first drama that I've watched and because of his strong portrayal as Jung Hwan, I will watch his other drama, Prison Playbook next. 
ADVERTISMENT - CONTINUE READING BELOW ↓
P.S: Kyung Ho is also said to be the ~best boyfriend~ ever, with Sooyoung's sister quoting in a TV show: "In my view, the only person who is agreeable with Sooyoung is [Jung Kyung Ho]. He never gets angry and always lets Sooyoung have her way." Okay, I therefore conclude that he is the ideal BF on and off-screen!
5. Kim Dae Myung as Yang Seok Hyung
The character: Seok Hyung just gave a new meaning to the adage "Don't judge a book by its cover." Everyone's first impression of him is this awkward, aloof, mama's boy-slash-OB GYN, but he also has his makulit side especially when he's with his friends (which I can relate to)! At work, he's very considerate with his team, making it a breeze to work with him. Money doesn't entice him—only band sessions do. And variety shows!
ADVERTISMENT - CONTINUE READING BELOW ↓
View this post on Instagram
The actor: Kim Dae Myung made his breakout role in the top-rating 2014 K-drama Misaeng, which centers on company workers and what's really happening in the workplace. Like Kyung Ho, this is also my first time watching Dae Myung and he made it seem like his character is made for him. I'm quite curious as to how he is in his other roles, so I'm also putting Misaeng on my watch list.
Why you should watch Hospital Playlist
2020 has gifted us with a long list of the amazing K-dramas, and Hospital Playlist deserves a spot on the top five for sure. Reply 1988 director Shin Won Ho has outdone himself again with this series and has already perfected the formula for a quality K-drama: It should always have a sense of nostalgia, must embrace the love for family and friends, and should be realistic. Now let me describe his latest masterpiece.
ADVERTISMENT - CONTINUE READING BELOW ↓
Watching Hospital Playlist is like coming home for the holidays after living in a different city, where the familiarity is enough to cheer you up. It's the comfort of a Christmas morning when you were a child and you're all set to open your presents. It's listening to old songs on the radio on a Sunday that will bring back the best memories. Watching Hospital Playlist will warm your heart, send you in a trance, and remind you that joy comes in the simplest forms.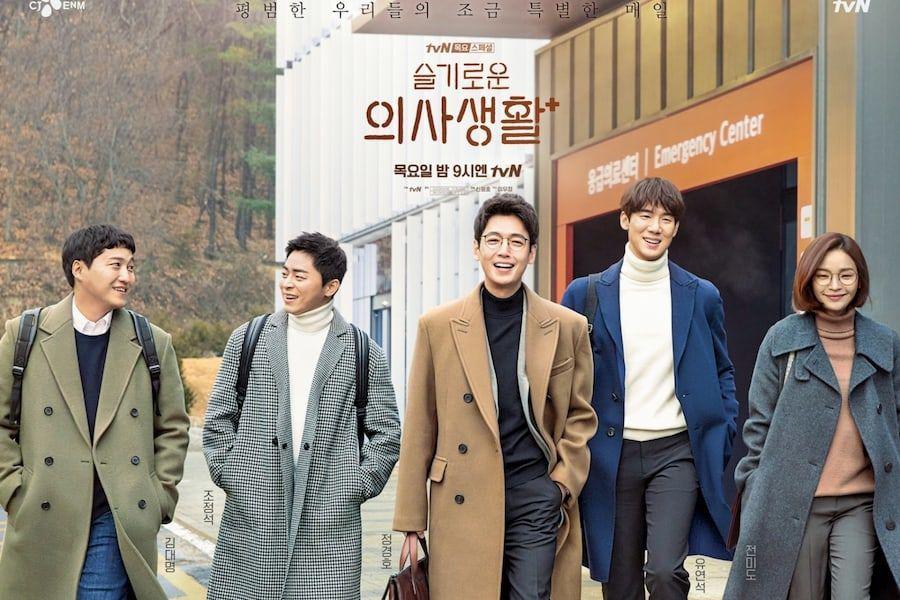 ADVERTISMENT - CONTINUE READING BELOW ↓
The Hospital Playlist squad is the real #FriendshipGoals and will just make you wish that you also have a barkada as cool as them. At the same time, the drama will also make you grateful for the friends that you have now. Another friendship that you'll love is Rosa and Jung Su's—even if they're already frail and old, their relationship never changed. Like fine wine, their friendship aged well.
View this post on Instagram
Working in a hospital requires great stamina and the drama will teach you the importance of work-life balance. It conveys the idea that you have to focus when you're at work but you also have to look after yourself outside of it. A scene that moved me was when Song Hwa asked Ik Jun what he recently did for himself. This is her telling everyone that long hours may be inevitable but you should also take it easy; to find something to entertain you that will keep your mind at ease. One of my favorite lines related to this is from Dae Myung: "I don't want to waste time. My time is too precious for that. I want to live doing the things I like and the things I want to do right now."
ADVERTISMENT - CONTINUE READING BELOW ↓
As for the cast members, all of them are well-picked. They brought the story to life and you will sometimes feel like na parang ganoon talaga sila sa totong buhay. Idk, maybe that's just me.
View this post on Instagram
The show is already wonderfully written on its own that it doesn't need characters with complicated backstories to make it absorbing. I love how the doctors maintained professionalism in their jobs, even though they're close friends outside hospital walls. They go on dinner dates, confess their love to each other, but nonetheless respect each other at work. I also appreciated that medical jargons are well-explained for those who are new to the field and was not overwhelming.
Of course, a good drama is stitched with romance and Hospital Playlist doesn't fall short in giving the kilig. There are no cheesy lines and the show is not heavy on kissing scenes, but how two characters develop feelings for each other will have you smiling until your cheeks hurt.
ADVERTISMENT - CONTINUE READING BELOW ↓
View this post on Instagram
On the sunny side, there were Parasite references and special cameos from some of the Reply 1988 cast members that will leave you giggling. Also, the mukbang sessions will work up your appetite! After a scene where they ate gimbap, I paused the drama, ordered from a nearby Korean store, and resumed watching.
View this post on Instagram
I have watched a number of medical dramas that made me want to become a doctor at some point, but it's Hospital Playlist that has taught me how becoming one is more than just being in a white lab gown, working long hours, and roaming the halls of a hospital. Being a doctor is about saving lives. The drama paints a real picture of perseverance and compassion and it won't be long before you realize that Ik Jun, Song Hwa, Jeong Won, Jun Wan, and Dae Myung have already touched your heart. 
If we're going to talk about the drama's soundtrack, we're going to be here all day! The entire playlist deserves an award as the OST of the year, as in lahat! There's something to bop your head to, a song to listen to when you just want to be emo, or a track that will make you want to belt out a tune (or join a band).
ADVERTISMENT - CONTINUE READING BELOW ↓
YouTube/Stone Music Entertainment
In a nutshell, Hospital Playlist is a slice-of-life K-drama sans the heavy feeling. You will shed a tear or two, but that's out of the happiness you feel. In some ways, you can relate to the characters. Maybe not completely, but there will be someone who will speak to you and what you believe in. It's a masterpiece that doesn't need any complicated storylines and villains—its simplicity is what makes it such a fantastic show.
The only thing I hate about Hospital Playlist is that it's only twelve episodes (usually K-dramas have 16 or even 20 eps), but hey, at least season 2 is on its way. 
Follow Hanna on Instagram.