With her long-running career (she's been in the industry for more than two decades), Jun Ji Hyun is recognized as one of South Korea's top Hallyu stars. Her K-drama appearances might be rare but she's a well-known figure whose name needs no introduction. You have probably *met* her as the bratty Cheon Song Yi in My Love From The Star (and laughed out loud because of the way she says "Sorry!" in the drama), and we're happy to report that the queen is back in the small screen—this time as a park ranger! 
So, to celebrate her comeback, here are 12 facts you need to know about Jun Ji Hyun:
1. She's 39 years old as of writing.
Jun Ji Hyun was born on October 30, 1981 (advance happy birthday, queen!) and is under the Scorpio sign. Her real name is actually Wang Ji Hyun, and it was director Oh Jong Rok who suggested changing her last name to give it that ~celebrity feel.~ People also call Ji Hyun by her English name, Gianna Jun.
ADVERTISMENT - CONTINUE READING BELOW ↓
2. She has a master's degree.
For her undergraduate studies, Ji Hyun took Theater and Film at Dongguk University. She eventually decided to pursue graduate school in the same univ, under the Digital Media and Contents department. Other Korean celebs who have also studied in this school are Shin Min Ah, Kim Hye Soo, and Park Min Young.
Even as a student, Ji Hyun is already admired for her goddess-like visuals. According to singer Ock Joo Hyun who went to the same middle school as her, the actress was often praised for her beauty as well as her wit: "All the male students stared at her as they walked to school because she was so pretty like a character from a manhwa (Korean comic). Ji Hyun was an introvert but made witty remarks."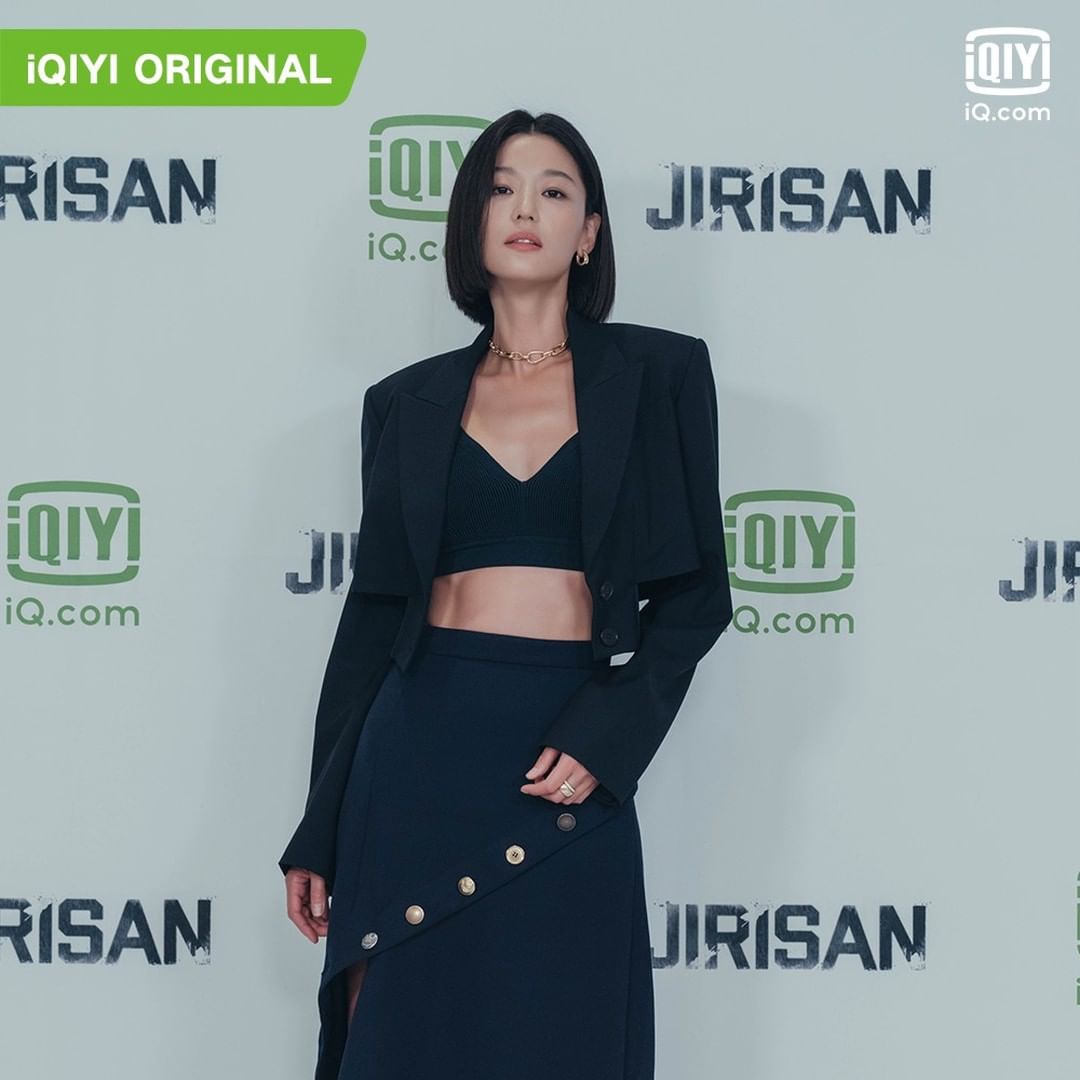 3. Jun Ji Hyun made her debut in 1997.
Did you know that being an actress is not Ji Hyun's first *dream job*? When she was young, she wanted to become a flight attendant. However, her dream was cut short because of a stressful experience on a plane. At the age of 16, she started her modeling career and appeared in the fashion magazine, Ecole.
4. She's a blockbuster queen.
Ji Hyun only has six K-dramas in her acting portfolio but her movie titles are double that number! She's prominent for her award-winning films like My Sassy Girl, where she received the Best Actress trophy at the 39th Grand Bell Awards.
Her big-screen projects did not just win awards but also the hearts of many moviegoers. A handful of Ji Hyun's flicks reeled in millions of viewers and are listed in South Korea's highest-grossing films of all time. This includes The Thieves and Assassination. 
ADVERTISMENT - CONTINUE READING BELOW ↓
5. Her drama My Love From The Star was a phenomenal success.
Before starring in this fantasy rom-com, Ji Hyun was already a household name in South Korea. But My Love From The Star gained her more followers and her role as Cheon Song Yi became an iconic character in K-dramaland. She also won the Daesang (Grand Prize) at the esteemed 50th Baeksang Arts Awards, and was given the President's Award for this series.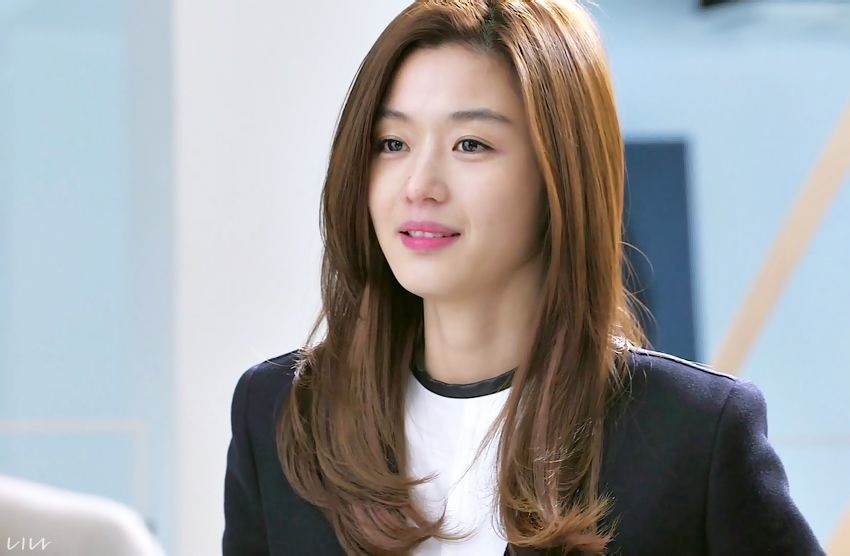 ADVERTISMENT - CONTINUE READING BELOW ↓
My Love From The Star was not only a sensation in the Hallyu wave but also a cultural reset across the world. The food pairing chimaek (chicken and beer) started a food craze; the drama's filming locations were frequented by tourists; and on top of that, the YSL lipstick that Ji Hyun wore in a scene caused a shortage. OMO.
6. She has worked with her co-stars twice.
ICYDK, My Love From The Star is not Ji Hyun and Kim Soo Hyun's first project together! Prior to this, they were both featured in the film, The Thieves. Aside from him, Ji Hyun has also worked with Lee Jung Jae twice in Il Mare and Assasination. It's also worth mentioning that Ju Ji Hoon, her current co-star in Jirisan, has also appeared in Kingdom (where she made a special cameo in season two and led its special episode, Kingdom Ashin Of The North.) 
ADVERTISMENT - CONTINUE READING BELOW ↓
P.S: We'd also like to add that she has worked with K-drama writers multiple times! My Love From The Star and Legend Of The Blue Sea are both written by Park Ji Eun, while Kingdom and Jirisan are penned by Kim Eun Hee.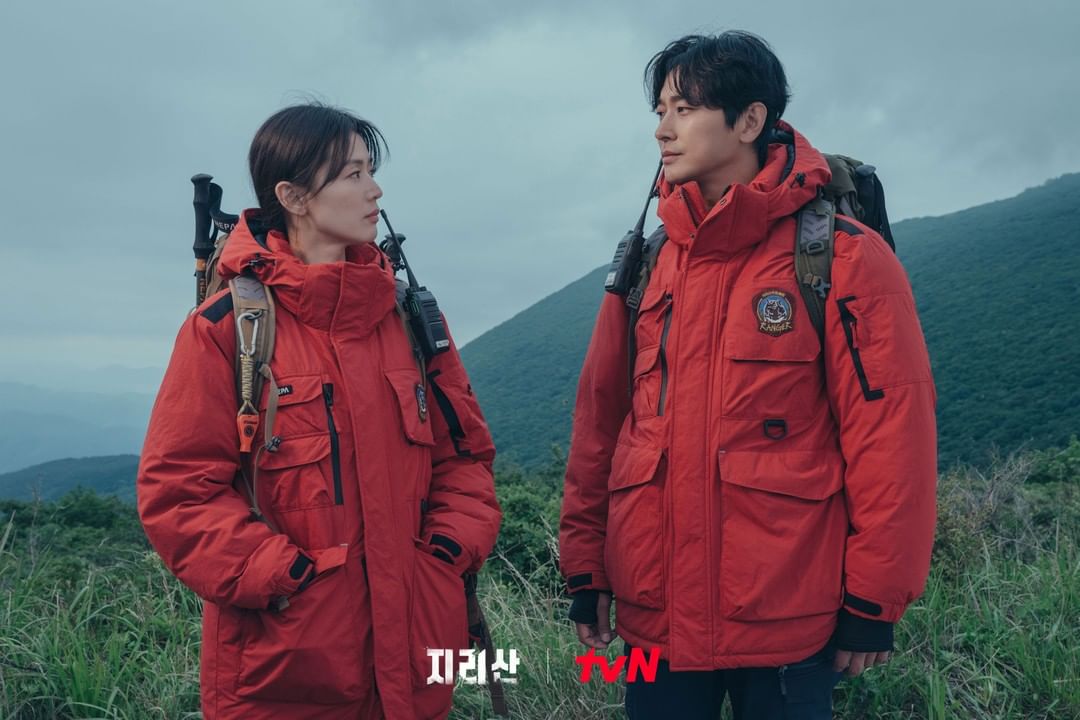 7. Jun Ji Hyun is under Culture Depot.
Other Korean stars who are part of this entertainment agency acquired by CJ E&M are Kim So Hyun and Seo Ji Hye.
ADVERTISMENT - CONTINUE READING BELOW ↓
8. She's the highest-paid Korean actress.
In 2015, it was reported by Soompi that Ji Hyun's talent fee per K-drama episode is 100 million won (around P4.3 million). This increased in the following years, making her the highest-paid Korean actress in 2020. For 2021, Ji Hyun is named as the highest-earning Korean celebrity with a reported income of P733 million. *cues collective gasp* This came not only from her acting projects but also from her endorsements (she was hailed as the "Advertisement Queen" in 2014). One of the brands that she's currently endorsing is the British fashion house, Alexander McQueen.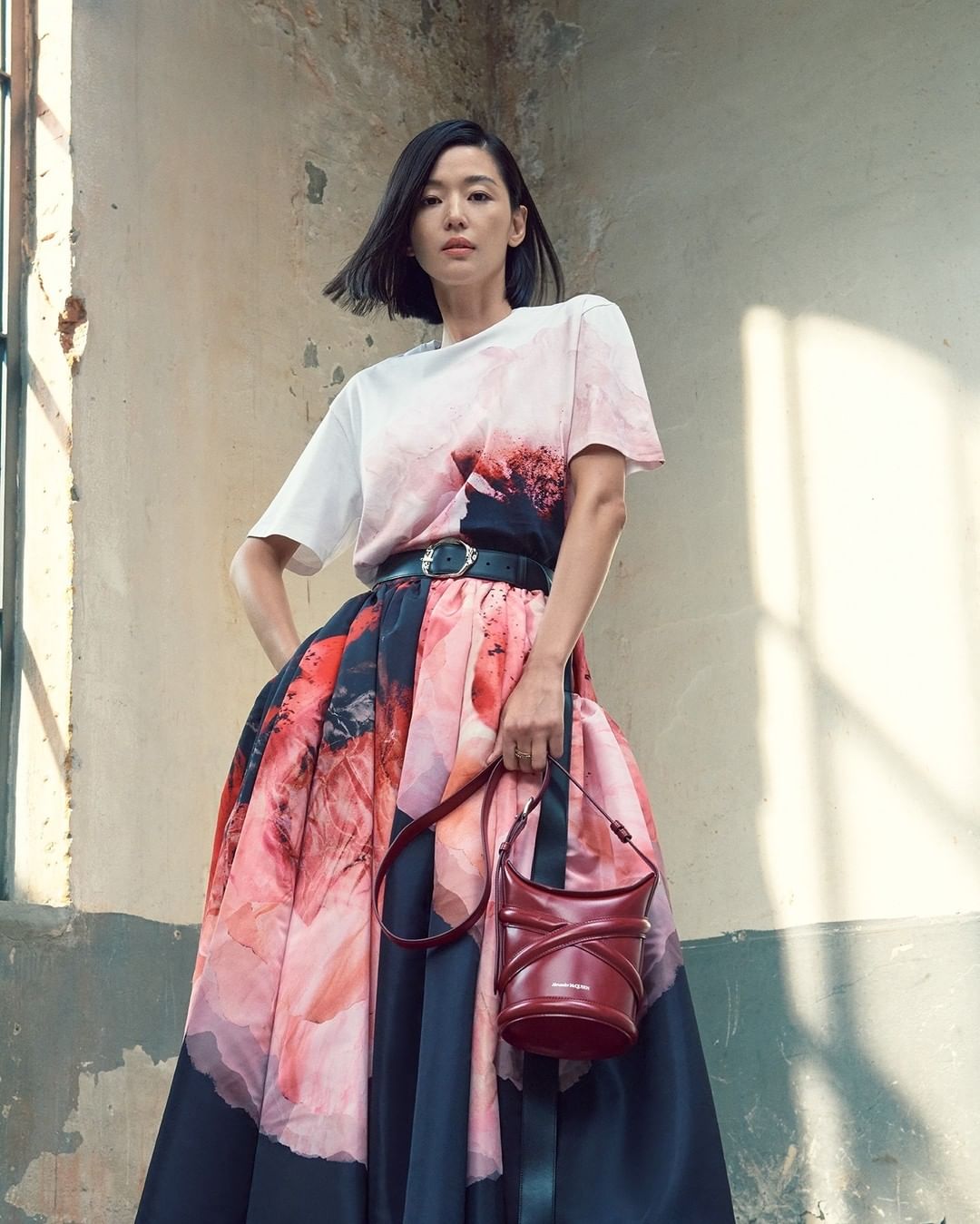 ADVERTISMENT - CONTINUE READING BELOW ↓
9. Jun Ji Hyun owns a string of expensive properties.
With the huge amount she puts in her bank, Ji Hyun knows where to invest her hard-earned money and it's in real estate. Her properties include a building in Gangnam worth P760 million and three houses with a total cost of P787 million. WOW.
10. She's married to a businessman.
Ji Hyun's husband is Choi Jun Hyuk whom she started dating in 2011. They were actually childhood friends (they know each other since elementary) before they started dating! Jun Hyuk proposed to Ji Hyun in Japan and by 2012, they got married at the luxurious Shilla Hotel in Seoul. The celebs who were invited include Kim Soo Hyun, Song Joong Ki, and Lee Young Ae. Four years after, Ji Hyun gave birth to a baby boy. Come 2018, the couple welcomed their second son. 
In June this year, Ji Hyun and Jun Hyuk were caught in a divorce rumor. Culture Depot was quick to deny this, saying that they will take legal action against those who spread fake news.
ADVERTISMENT - CONTINUE READING BELOW ↓
11. She loves exercising!
During her interview with W Korea, Ji Hyun shared that exercising is equivalent to breathing for her. She's into pilates as well as aerobics. "To be honest, as I spent more time off, I began to get very scared that I wouldn't be able to return to my image in the past. In order to alleviate that fear, I exercised to the point where I thought, 'Is it okay for me to be struggling this much?' Even if I avoid other appointments, I've always tried to work out and make personal plans after I exercise. If I don't do my absolute best at everything and am not honest with myself, I cannot gain good results. Although I am not perfect now, I do think I've become more relaxed," she said.
12. Jun Ji Hyun doesn't have any official social media accounts.
Just like her agency, Ji Hyun is very low-key on the internet and she doesn't own an FB, Twitter, or IG handle. Her interview and variety show features are also *occasional*—that's why her media appearances are always highly-anticipated (like this stunning photoshoot for Netflix's Kingdom: Ashin Of The North).
ADVERTISMENT - CONTINUE READING BELOW ↓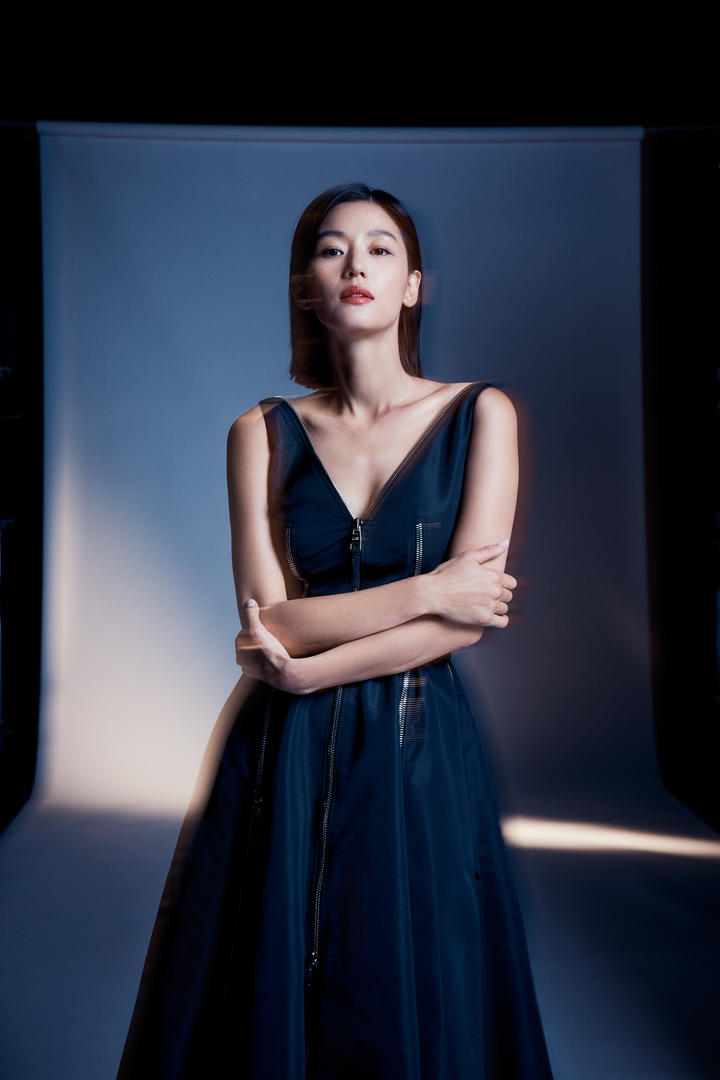 Follow Hanna on Instagram.