The webtoon-based drama True Beauty just wrapped up and we've seen a *lot* of familiar faces who made us say "Saang K-drama ko nga siya nakita?"
So to help you out, we've come up with a *guide* to the cast members of True Beauty and the other K-dramas you've seen them in! Here you go:
1. Lee Tae Ri 
In episode one of True Beauty, Lee Tae Ri played a guy from the school cafeteria named ~*Hyun Bin*~, who happens to be Im Ju Kyung (Moon Ga Young)'s crush. He was pretty adorable at first, but after he was influenced by Ju Kyung's bullies, we hated his guts. Really, who gave him the right to treat Ju Kyung that way?! How annoying! 
You've also seen this actor in Tale Of The Nine-Tailed, where he played the Imoogi. (Also annoying, lol.) The Imoogi is a serpent, and the nemesis of Yi Yeon (Lee Dong Wook). When he was reborn, he took on the form of a human named "Terry" (get it?) who had nothing but evil intentions. 
View this post on Instagram
Did you know that Lee Tae Ri also played a cafeteria guy in Extraordinary You? In this 2019 K-drama, he was the Dried Squid Fairy who makes all the girls weak in the knees, and knows the manhwa world like the back of his hand.
2. Kim Hye Yoon and Lee Jae Wook
Although it was a quick appearance, Kim Hye Yoon and Lee Jae Wook's scene in True Beauty as *~lovers~* made us scream! As Extraordinary You's Eun Dan Oh and Baek Kyung, we get to see the two being all lovey-dovey here, but it was cut short by Lee Suho (Cha Eun Woo). That's when the famous *page flip sound* started, and all of a sudden, they're back in Dan Oh's world. Hanggang dito, si Haru pa rin ang hinahanap ni Dan Oh. :( But at least their movie date finally happened!
ADVERTISMENT - CONTINUE READING BELOW ↓
View this post on Instagram
3. Jang Hye Jin
As Ju Kyung's eomma (mother), Jang Hye Jin's character is almost always in a foul mood—super gigil siya sa husband niya! She's also said some horrible words to Im Kyung, and those scenes have unexpectedly made us tear up a lot as well.
Does she look familiar? That's because you've also seen her as the mom of Ki Woo (Choi Woo Shik) and Ki Jung (Park So Dam)—or should I say Jessica—in the Oscar-winning Korean film, Parasite! 
She was also in Crash Landing On You, where she played the a North Korean woman who almost became Captain Ri's mother-in-law. Yup, she was the funny mom of Seo Dan!
4. SF9's Chani 
We have only seen a glimpse of Chani (he's also a K-pop idol from the boy group, SF9, btw!) in the first few episodes of True Beauty, but it already seems like we'll be bursting into tears once we hear the full story and his friendship with Suho and Seojun (Hwang In Yeop).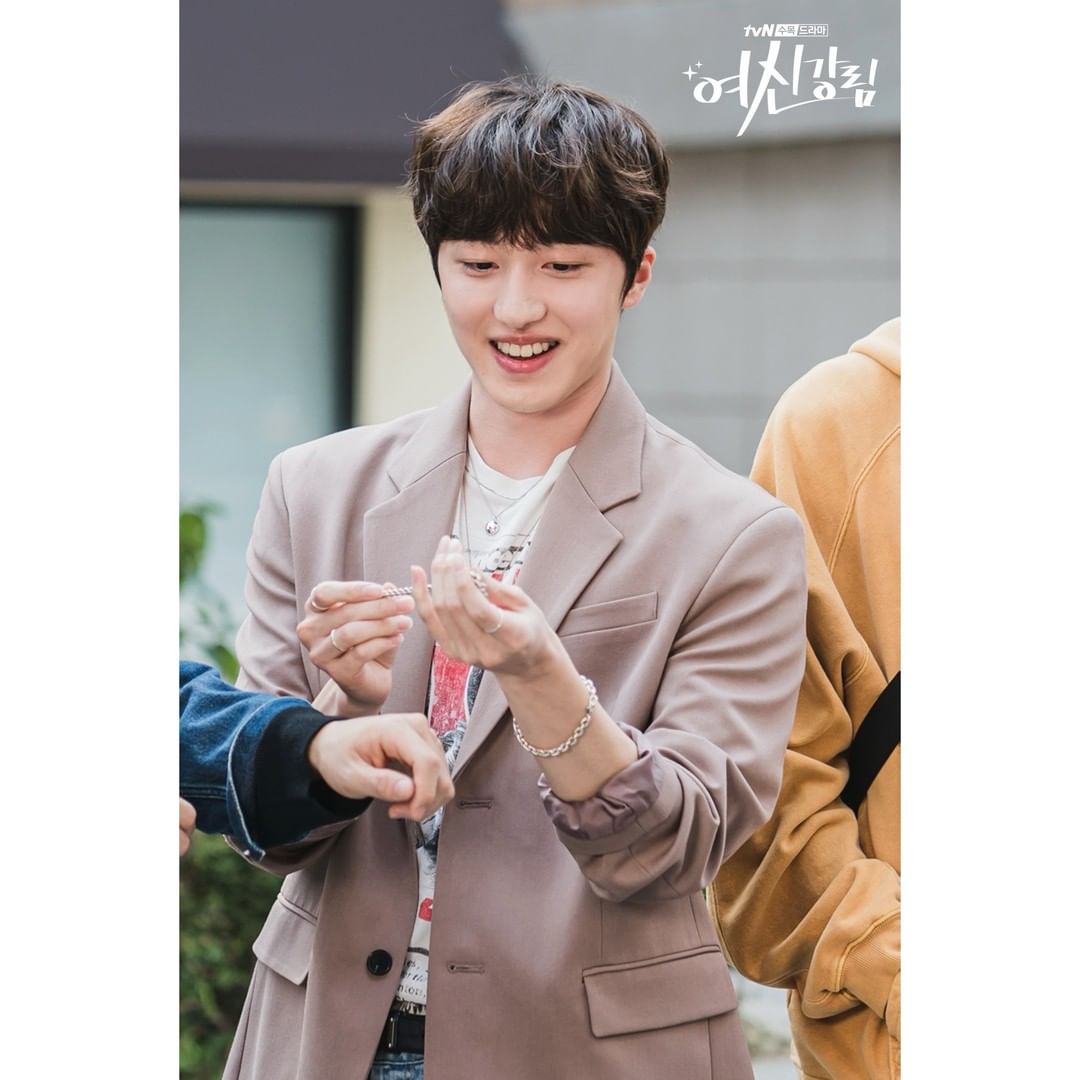 Wondering we've you've seen him before? If you guessed Sky Castle, then you're right! In this top-rating drama, he played Hwang Woo Joo, aka ever mom's dream son. 
5. Jung Joon Ho
We're pretty sure that we're going to see more of Jung Joon Ho as Suho's appa (father) in True Beauty, but right now, all we can say is that his son is not so fond of him. Or maybe he used to be close to Suho but then something happened. We'll have to find out in the next episodes!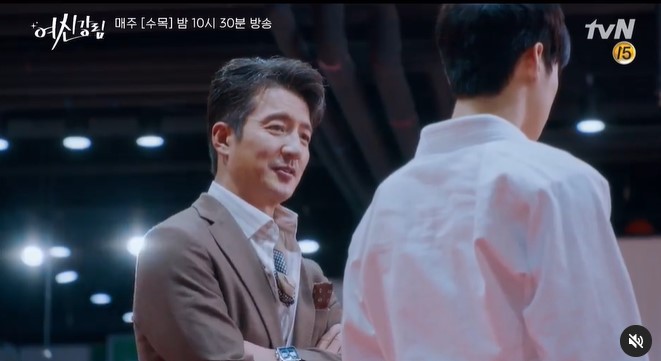 Jung Joon Ho was also in Sky Castle as the cool-dad-slash-super-prominent-doctor, and Kim Hye Yoon actually played his daughter! Dr. Joon Sang can be strict, but he can also be makulit at times. We can't forget that scene where he dressed up in street clothes during a formal dinner hosted by his wife, lol.
6. Jung Gun Joo
Another Extraordinary You cast member who made a cameo in True Beauty is actor Jung Gun Joo! In episode seven, he portrayed the role of Seoni High School's star baseball player, Ryu Hyung Jin. During a game, he spotted Ju Kyung from the crowd and it was love at first sight!
ADVERTISMENT - CONTINUE READING BELOW ↓
View this post on Instagram
Apart from EOY, he was also a part of other K-dramas like Oh My Baby, The Third Charm, and Fork You Boss 2.
7. Kim Young Dae
True Beauty fans, we were blessed again with another special appearance from an EOY actor! In episode 15 of the webtoon drama, Ju Kyung has mistaken Oh Nam Joo (Kim Young Dae) as Lee Suho not just because of his tall figure—he was also carrying a bottle of strawberry juice with him which reminded Ju Kyung of the love of her life. Nam Joo then said that his girlfriend likes strawberries, and that's because he's referring to his EOY partner, Yeo Joo Da (APRIL's Na Eun)!
Young Dae's latest projects include the *crazy* AF K-drama, The Penthouse (we're having a season two, guys!), and Cheat On Me If You Can.
Follow Hanna on Instagram.