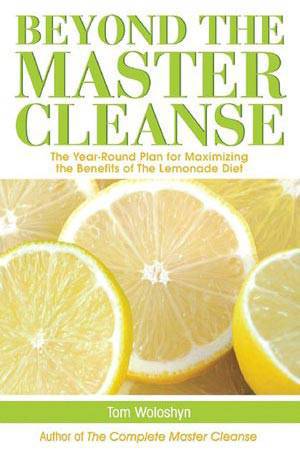 Twitter question from @sol_mi_amor: "How does lemon water aid in weight loss?"

Thanks for your question, Solita! Lemon water has several benefits to the body, and weight loss is but one of them! Here's why you should make it a part of your daily health routine:

1. Balance Is Key

We've all heard the term "pH balance", right? Basically, we need to keep our bodies' alkaline levels at a balance to help fight disease and maintain overall wellness. The lemon, though thought to be acidic, is actually an essential alkaline food once it is metabolized by our bodies. Studies have shown that bodies who have a balanced alkaline diet lose weight at a faster rate.

2. Mucus Meltdown

Many of us don't realize that we accumulate a lot of mucus in our system due to allergies or intake of products such as dairy. Many often mistake the mucus accumulation as a cold or flu, when in fact, it's more of an allergic reaction.

I am an avid practitioner of having a daily dose of lemon water. In particular, I have a glass of warm distilled water with the juice of half a lemon every morning with my breakfast. Drinking warm lemon water first thing in the morning helps your system get rid of the accumulated mucus, so keep a box of tissues beside you because you'll start to feel the effects soon after.

3. Phenomenal Flush

Lemons are natural diuretics, therefore they help flush out toxins from the body at a much faster rate. This not only ensures a healthier urinary tract but also helps you feel less bloated from frequent urination.

4. Daily Digest

Containing tons of vitamins and minerals, lemons loosen toxins in the digestive tract, therefore aiding in regularizing daily bowel movement.

5. Curb Those Cravings

Peptin fiber is found in lemons. As we know, we need fiber in our diet not only because it flushes out toxins, but also because it expands once ingested, helping us feel full faster and for a longer period of time. Peptin fiber, in particular, helps curb those nasty cravings!

6. Blemishes Be-Gone

Many moisturizers and serums now contain vitamin C because it's a powerful antioxidant which boosts the immune system and helps slow down the aging process by minimizing wrinkles and skin flaws. Lemons contain lots of vitamin C, so it's like drinking your way to better, more beautiful skin!

7. Happier H2O

A daily intake of 10-12 glasses of water is essential to any successful diet and your overall health. But let's face it, not everyone can chug that much. Others prefer to take in soda, juices, and the like, but in doing so they consume unwanted calories! Skip the sweet stuff and order water with lemon with your meals instead. Make sure to squeeze the wedge into your water to get as much juice out of it. It's healthier, tastier, and it's free!

8. Lemon-Aid Lifestyle

When Beyonce had to lose 20 pounds for her role in Dream Girls, she made the Lemonade Diet world-famous for its effectivity! However, as with all diets, no matter how effective they may be, there's still one fact you have to face: It's one thing to lose weight but it's a whole other ball game to maintain it! Also, this famous detox diet is often done the wrong way, so not everyone gets all the long-term benefits of the diet program.

To get the full lowdown on the lemonade craze, check out Beyond The Master Cleanse: The Year-Round Plan for Maximizing the Benefits of the Lemonade Diet by Tom Woloshyn, P545, available at National Bookstore and Powerbooks.


Got more questions for me? Follow @Bianca_Valerio and @cosmo_ph, and tweet me your queries. I just might answer one of them next time!