After watching the first two episodes of Squid Game, I already knew that I'll be including it in my list of best K-dramas of 2021. And that's coming from someone who prefers healing series. I watched the top-rating Netflix thriller because of Park Hae Soo (he plays the greatest traitor of all time, Cho Sang Woo) but I ended up loving it because of the show's brilliant storyline.
The genius behind Squid Game is Hwang Dong Hyuk, who serves as its writer and director. It was in 2008 when he started drafting the drama and he was in debt at that time. We know you're excited to see his previous works but before we move to that, here are some facts about him.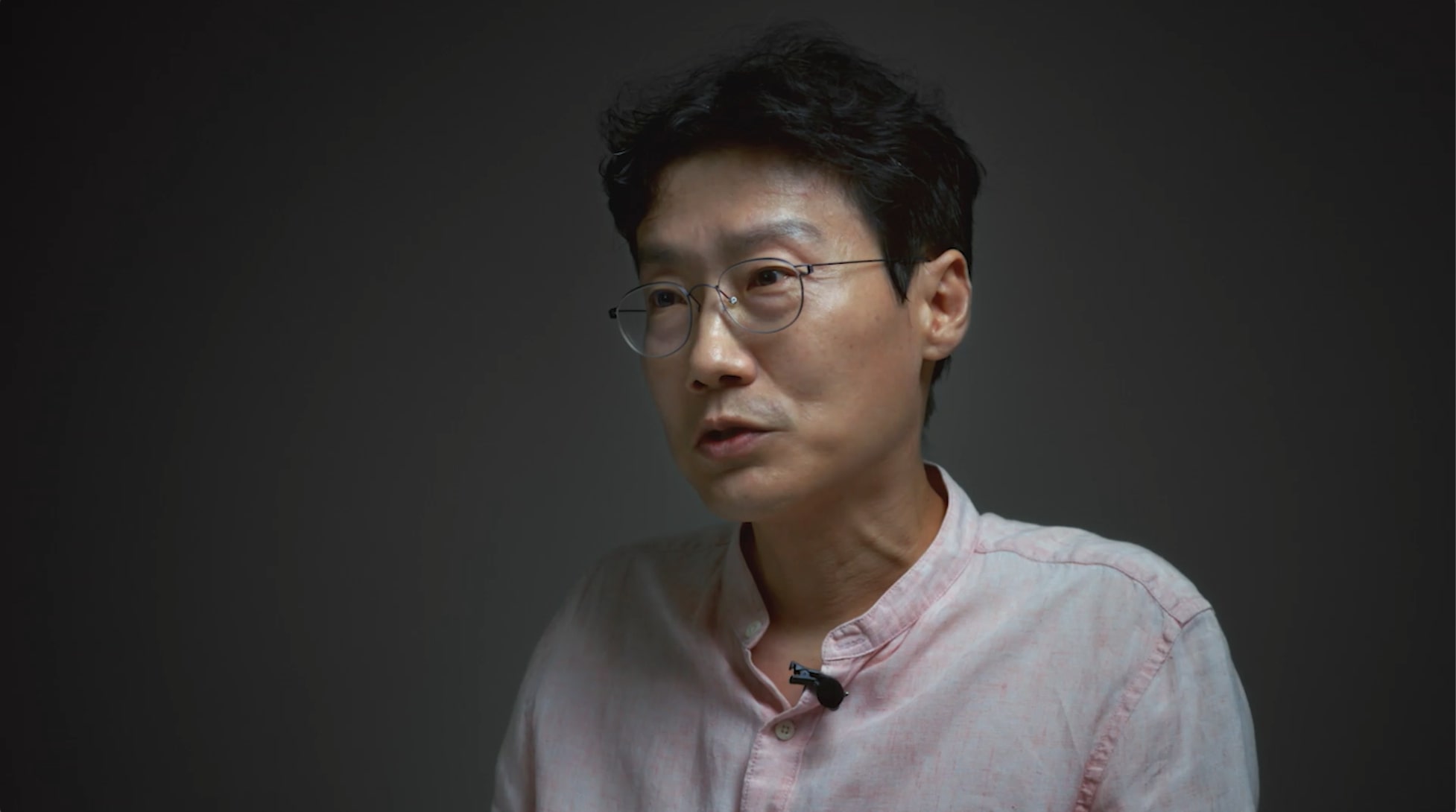 Hwang Dong Hyuk is a Communications graduate of Seoul National University, the most prestigious school in South Korea. For his master's degree, he took Film Production at the University of Southern California. In an interview with The Chosun Ilbo, the filmmaker mentioned that he chose those courses because of what's happening in the society: "I was greatly interested in social issues as an undergraduate so I would often take part in demonstrations. I took up filmmaking because I was so frustrated by all these unresolved social issues I saw." 
ADVERTISMENT - CONTINUE READING BELOW ↓
His keen interest in making a change is evident in his masterpieces, just like the world of Squid Game where capitalism is rampant. On what filmmaking means to him, Hwang Dong Hyuk said: "We can see through films how much we are changed by the world. You can't change society with just one movie, but looking at the repercussion, we can think about the power film has in terms of positively affecting society."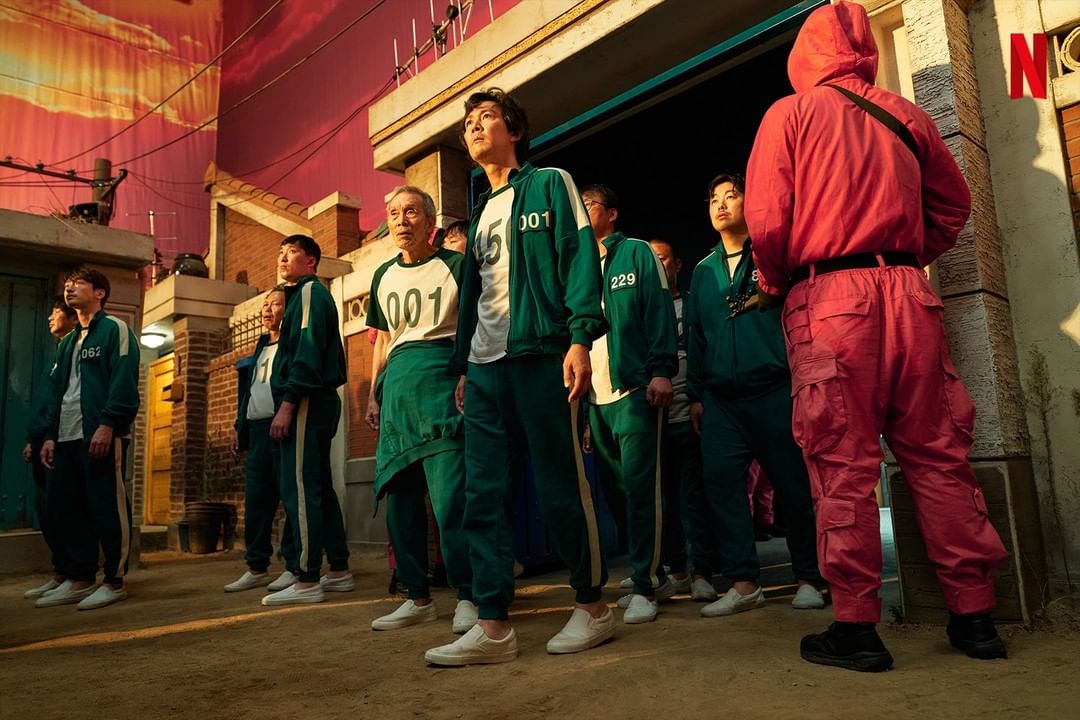 Prior to creating full-length dramas and movies, Hwang Dong Hyuk started with short films like A Puff Of Smoke and Heaven & Hell. By 2007, he spearheaded the movie My Father, a story about a man named James who was adopted by an American family. When he went to South Korea to look for his parents, he discovers that his appa is on death row. My Father is not only based on a true story but is also inspired by Hwang Dong Hyuk's aunt: "I was strongly impressed when my aunt who was adopted by an American family came to Korea to her mother, who is my grandmother."
Another Hwang Dong Hyuk-directed movie that tackles a real-life event is Silenced, also known as The Crucible (or Dogani in Korean). This film is about sexually abused deaf students and was a box office hit in 2011. During its promotional period, the viewers asked Hwang Dong Hyuk to alter the ending, with the protagonists winning the case. However, he was firm with his decision and told everyone that his intention is not to release a "feel-good movie" but rather to depict reality.
If you've noticed, most of Hwang Dong Hyuk's projects are dark and gripping subject matter but he's actually a fun person IRL! He's known for cracking jokes with his high-pitched voice and making others happy, which we can witness in the IG posts of the Squid Game cast.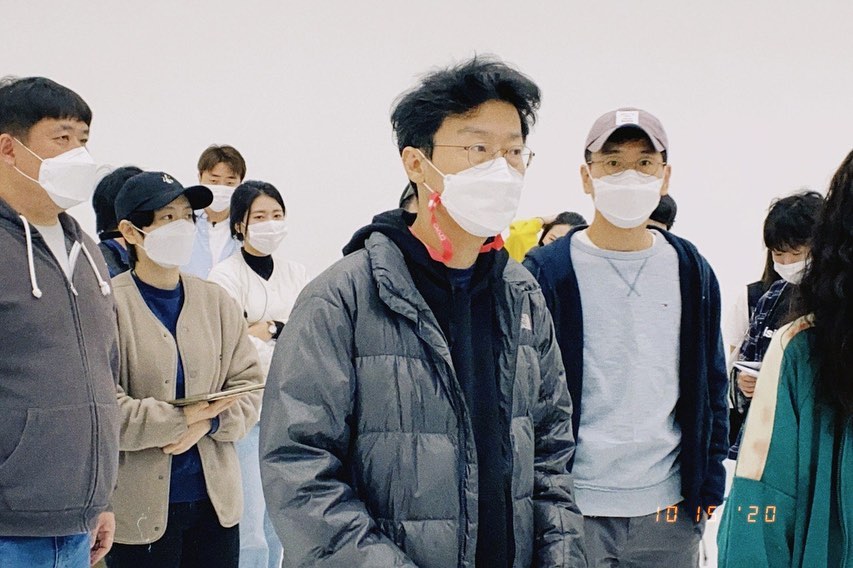 All set to binge-watch his works this weekend? Here are five K-dramas and movies by Hwang Dong Hyuk:
1. Silenced (2011)
Who's in it: Gong Yoo, Jung Yu Mi
ADVERTISMENT - CONTINUE READING BELOW ↓
Where you can watch it: iQIYI
The short plot: Adapted from the Gong Ji Young novel of the same name, Silenced tells the horrifying tale of the Inhwa School Case and how disabled students were sexually abused by their teachers for years. 
Fun fact: Silenced sparked anger in South Korea and became the reason for the revision of the "Dogani Law." It's a bill that heavily punishes sexual offenders, specifically those who mistreat the disabled and the underaged. 
2. Miss Granny (2014)
Who's in it: Shim Eun Kyung, Na Moon Hee, Park In Hwan, Sung Dong Il
Where you can watch it: Viu
The short plot, according to Viu: "Complications and hilarity ensue when a 70-year-old woman living unhappily with her son's family is magically restored to her beauty of 50 years earlier."
Fun fact: Miss Granny was a massive hit in SoKor and had multiple remakes, including one in the Philippines starring Sarah Geronimo! Hwang Dong Hyuk's halmeoni (grandmother) also made a special appearance in the OG movie.
3. The Fortress (2017)
Who's in it: Lee Byung Hun, Kim Yoon Seok, Park Hae Il
Where you can watch it: Google Play Movies
The short plot, according to Google Play Movies: "In 1636, the Qing dynasty attacks Joseon. King Injo and his retainers, including Choi Myung Gil and Kim Sang Heon, hide in the mountain fortress city of Namhansanseong. They are isolated from the outside."
Fun fact: In the heartbreaking episode six of Squid Game, Ji Yeong said to Sae Byeok: "Go to mojito and have a glass of Maldives." It's actually an iconic line from Inside Men, a film that's also led by Lee Byung Hun!
4. Collectors (2020)
Who's in it: Lee Je Hoon, Shin Hye Sun, Jo Woo Jin
The short plot: An action-comedy movie that centers on Kang Dong Goo, a genius grave robber. With experts from different parts of the country, he tries to look for hidden relics beneath the ground.
Fun fact: Hwang Dong Hyuk is credited as the producer of this film while Park Jung Bae is at the helm. Collectors is a high-grossing movie that surpassed one million viewers, despite the strict social distancing guidelines in South Korea last year!
5. Squid Game (2021)
Who's in it: Lee Jung Jae, Park Hae Soo, Jung Ho Yeon, Wi Ha Joon
Where you can watch it: Netflix
The short plot, according to Netflix: "Hundreds of cash-strapped players accept a strange invitation to compete in children's games. Inside, a tempting prize awaits—with deadly high stakes."
Fun fact: Minimal computer graphics were used in this drama and large-scale sets were made instead. That's why everything in Squid Game feels sooooo real!
MORE STORIES ABOUT K-DRAMA WRITERS RIGHT HERE:
5 Must-Watch K-Dramas By 'It's Okay, That's Love' Writer Noh Hee Kyung
5 Must-Watch K-Dramas By 'Vincenzo' Writer Park Jae Bum
5 Must-Watch K-Dramas By 'Hospital Playlist' Writer Lee Woo Jung
Follow Hanna on Instagram.