Fun fact: There are 13 K-dramas that are currently airing and can we just say that we are having a ~hard time~ kung ano ang uunahin, LOL. Kayo din ba? 2021 has really blessed us with a lot of good shows that we can't stop binge-watching! One of them is the JTBC campus drama, Law School.
Centered around Hankuk University Law School, the students and professors here are all tangled in a mysterious case that involves the death of a faculty member. Each episode highlights a character that *might* just be the suspect, so you're in store for a lot of revelations apart from the said case. If you're watching this K-drama, you have probably noticed the many familiar faces here. An actor from Itaewon Class? An actress from Parasite? Two celebs from Reply 1988?!
To help you sleep peacefully tonight without thinking who's who, here are the Law School cast members and the  K-dramas and Korean movies where you've seen them before:
ADVERTISMENT - CONTINUE READING BELOW ↓
1. Kim Bum
Korean heartthrob Kim Bum leads Law School as Han Joon Hwi, the *perfect* student that every professor dreams to have in their class. Aside from being intelligent, he's also a charmer in school. Of course, since no one is born to be flawless, Joon Hwi's character is more than meets the eye.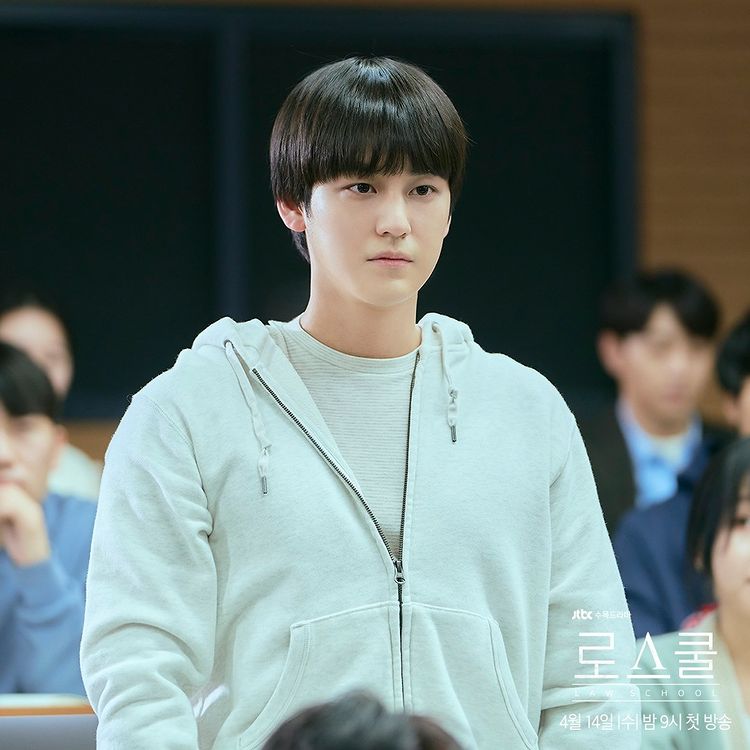 ADVERTISMENT - CONTINUE READING BELOW ↓
Recommended Videos

Can we ever forget Kim Bum as the iconic, swoon-worthy, man of our dreams Yi Jeong in Boys Over Flowers? Never!! After his stint in that drama, he starred in several series including Padam Padam, That Winter, The Wind Blows, and Mrs. Cop 2. For his most recent project, Kim Bum headlined Tale Of The Nine-Tailed as a half-blood gumiho named Yi Rang.
2. Ryu Hye Young
Ryu Hye Young stars as Kang Sol, or Sol A, a student raised in poverty who is determined to finish law school despite her situation. She's a relatable character that will make you remember your life as a college student, promise!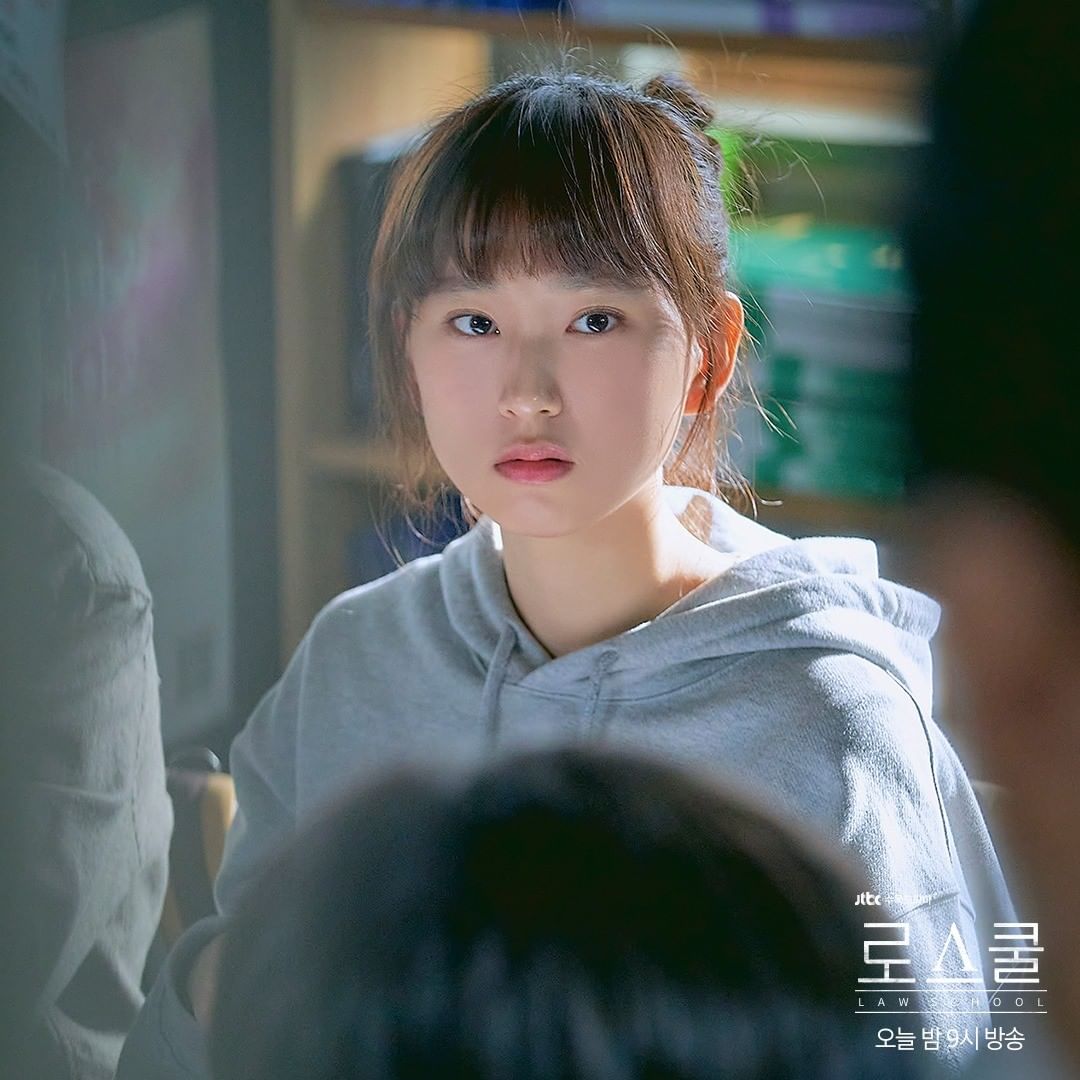 ADVERTISMENT - CONTINUE READING BELOW ↓
Another legendary character coming through: Ryu Hye Young is a cast member of Reply 1988 and here, she's the empowered older sister of Deok Sun (Lee Hyeri) who wants to become a lawyer someday. So finally, matutupad na ang dream niya thanks to Law School! Two years after Reply 1988 aired, Hye Young appeared in the series, Dear My Room.
3. Lee Soo Kyung
Unlike Sol A, Sol B, or Lee Soo Kyung, came from a wealthy family of lawyers and prosecutors. She's brainy and a bit grumpy, and she's under so much pressure because of her mom's desire for her to pursue law.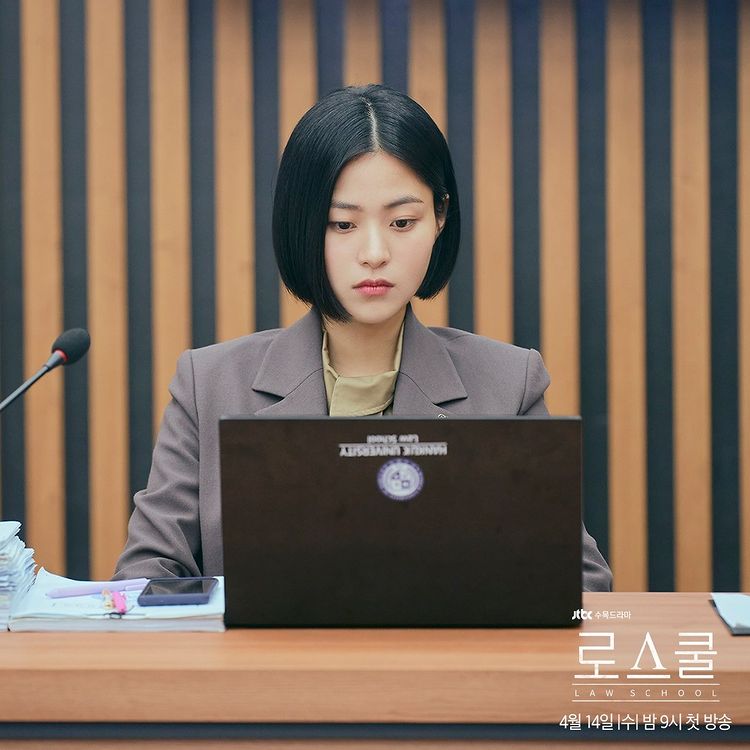 ADVERTISMENT - CONTINUE READING BELOW ↓
Lee Soo Kyung was also cast in Reply 1988 as Soo Kyung, aka Sung No Eul (Choi Sung Won)'s girlfriend! In Where Stars Land naman, she played the role of Na Young Joo. Also, is it just me or does she really look like ITZY's Ryujin??? I initially thought Law School is Ryujin's acting debut, haha!
4. David Lee
David Lee as Seo Ji Ho in Law School is often serious, most of the time studious, and well...he's like that because his goal is to work in a law firm and earn a lot of $$$. He's also the type to make friends with people who will only be of help to him.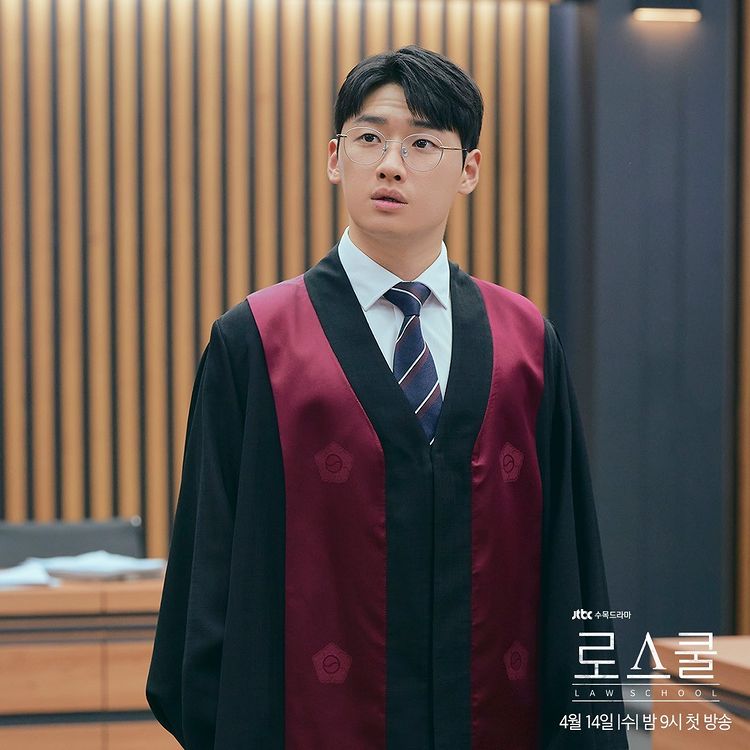 ADVERTISMENT - CONTINUE READING BELOW ↓
Surprise—he did earn a lot of money (in the past) as Park Saeroyi (Park Seo Joon)'s financial manager, Lee Ho Jin in Itaewon Class! Remember when he was bullied by Jang Geun Won (Ahn Bo Hyun) in class and Saeroyi helped him? Si David Lee 'yun, guys! You have also seen him in Hotel Del Luna, Save Me, and Who Are You: School 2015. 
5. Go Yoon Jung
Sol A's dongsaeng and pretty BFF, Jeon Ye Seul can pass off as a K-pop idol with her visuals! *Everyone* also loves her for her personality but it turns out, she's suffering from an abusive relationship.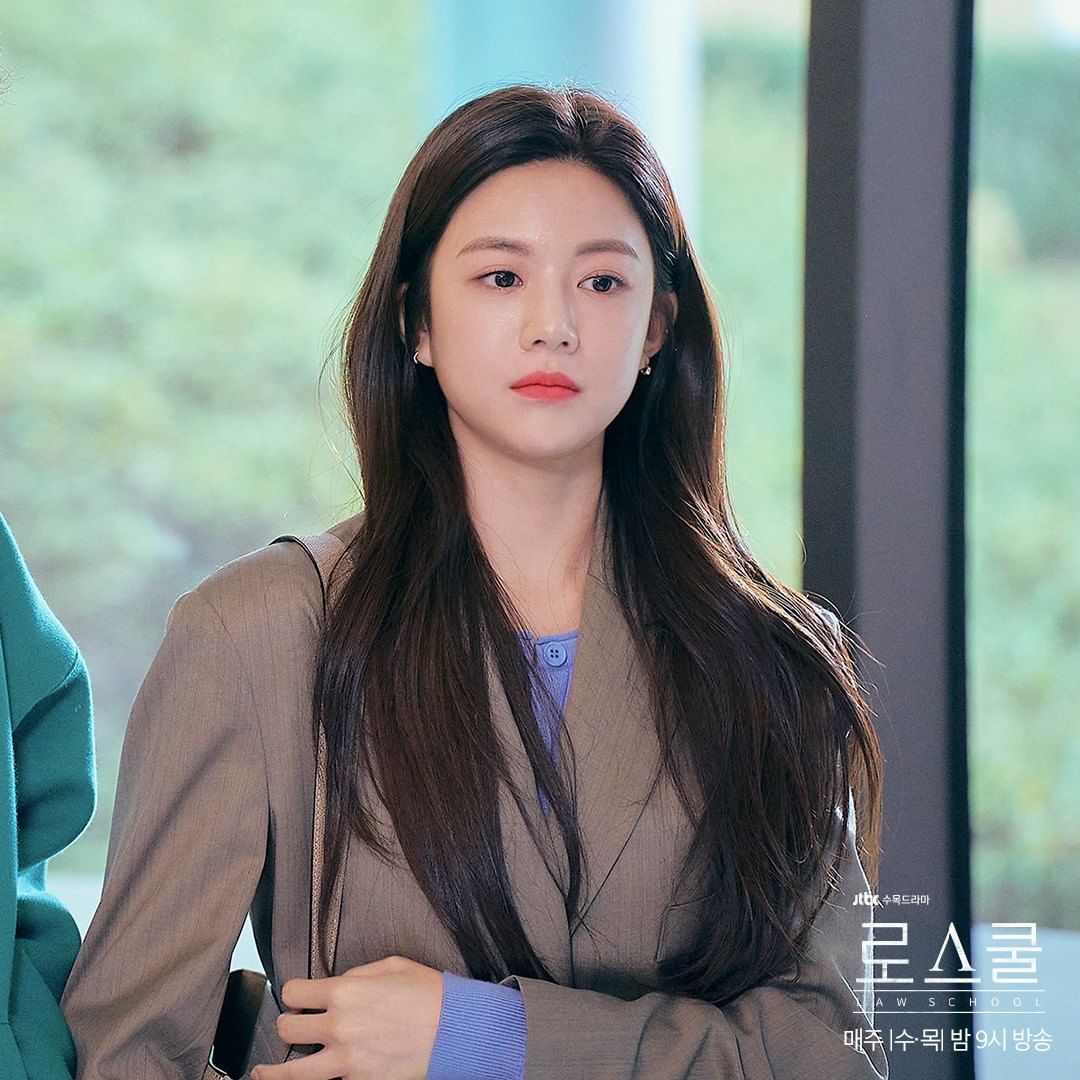 ADVERTISMENT - CONTINUE READING BELOW ↓
Yup, she's Park Yoo Ri, the caregiver in the Netflix series, Sweet Home! Go Yoon Jung also joined the cast of The School Nurse Files as Choi Yoo Jin and in He Is Psychometric as Kim So Hyun. With her beauty and acting chops, we wouldn't be surprised if she becomes a part of another K-drama cast this year!
6. Kim Min Seok
So far, what we know about Kim Min Seok's character in Law School, Jo Ye Bum, is that he's a student who has a thing for spreading rumors, like when Joon Hwi was accused of killing his samcheon. Maybe we'll get to discover him more in the next episodes?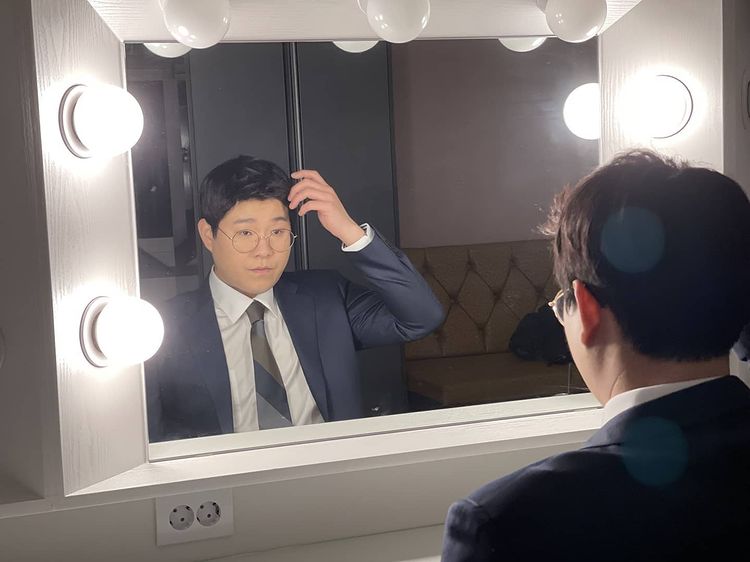 ADVERTISMENT - CONTINUE READING BELOW ↓
Familiar ba si Kim Min Seok? Like he appeared in a 2020 Netflix drama? That's because he was in Start-Up as Han Ji Pyeong (Kim Seon Ho)'s secretary-slash-Sandbox-mentor, Park Dong Cheon! That scene where Ji Pyeong casually asked to exchange shirts with him is still living in our minds. Min Seok's other K-dramas include Hospital Playlist, My Mister, and Strongest Deliveryman (his first drama with Seon Ho!).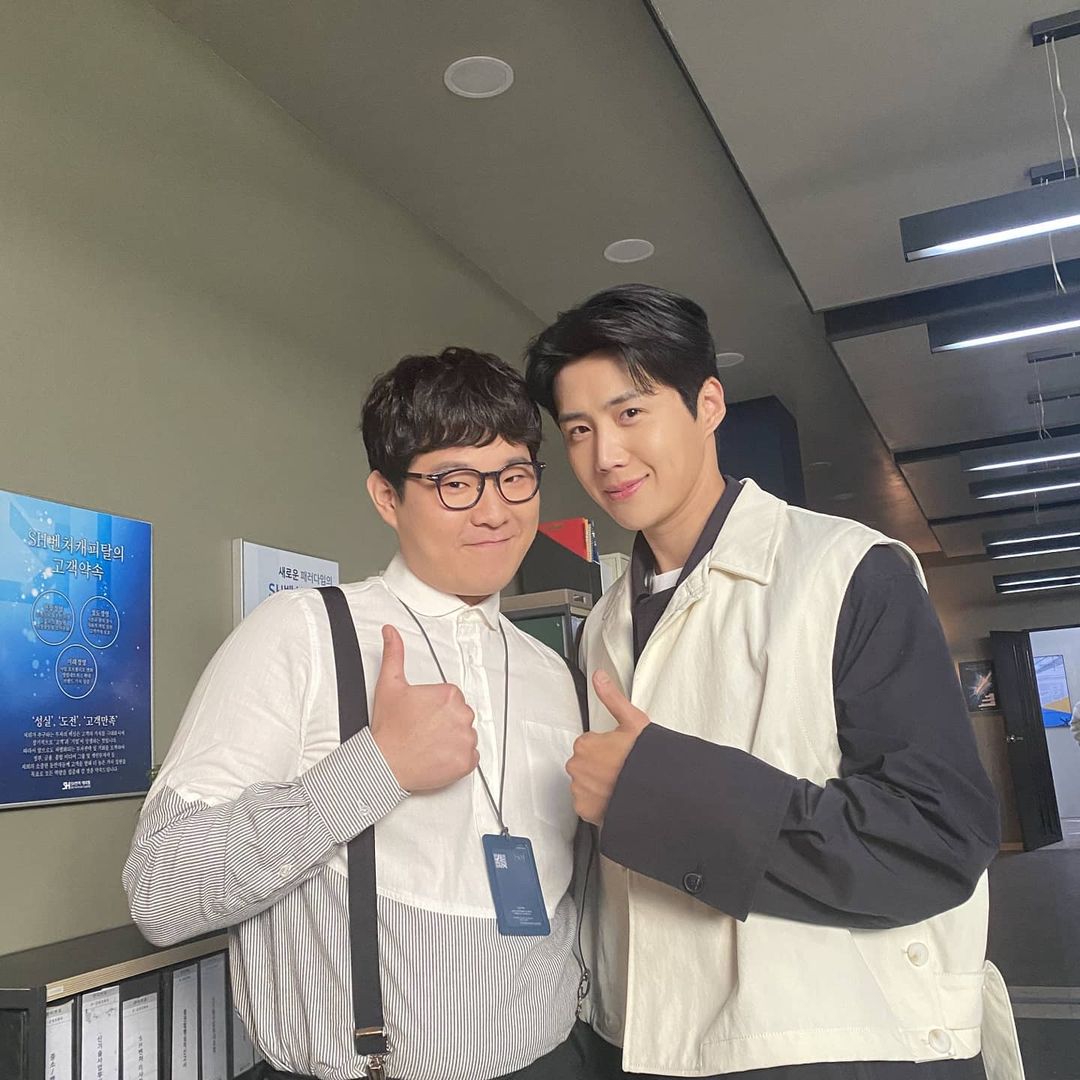 ADVERTISMENT - CONTINUE READING BELOW ↓
7. Kim Myung Min
Admit it—Yangcrates, or Yang Joong Hoon, may be a terror professor but we will surely come home with a lot of lessons learned from him! He often puts students on the spot and asks questions that will make your mind go blank, but he only does this so that they can grow and reach their full potential.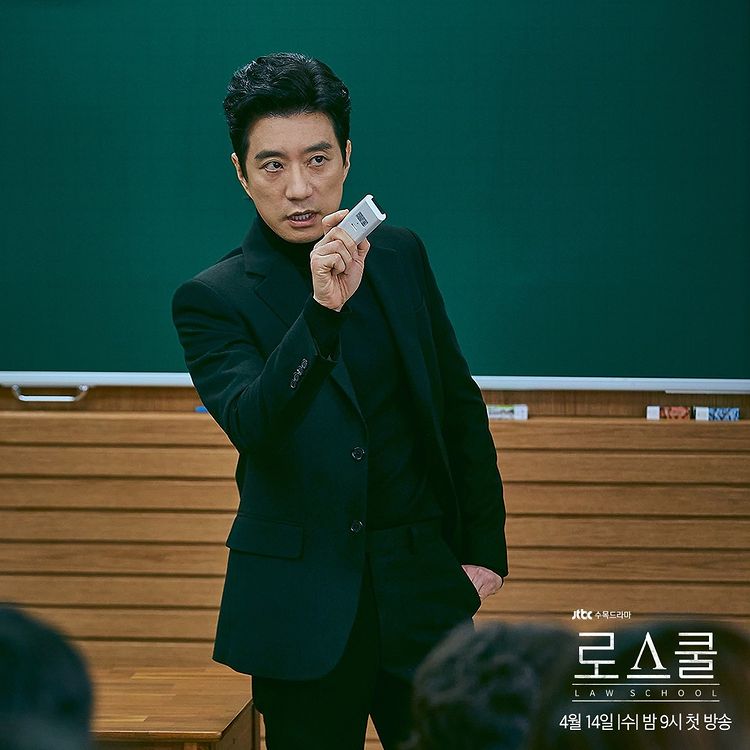 ADVERTISMENT - CONTINUE READING BELOW ↓
Kim Myung Min has been acting since the early 2000s and you bet he has a long list of K-dramas and movies under his belt! Some of his most prominent roles are in the series Six Flying Dragons, Beethoven Virus, and White Tower. He was also in the Korean films VIP, Pandora, and Deranged.
8. Lee Jung Eun
Civil law professor Kim Eun Suk has a relaxed and friendly personality that you would hear the class' energetic responses whenever she's teaching! But she's also authoritative when she has to, especially in the court. In Hankuk University Law School, she's the only person that Yangcrates trusts.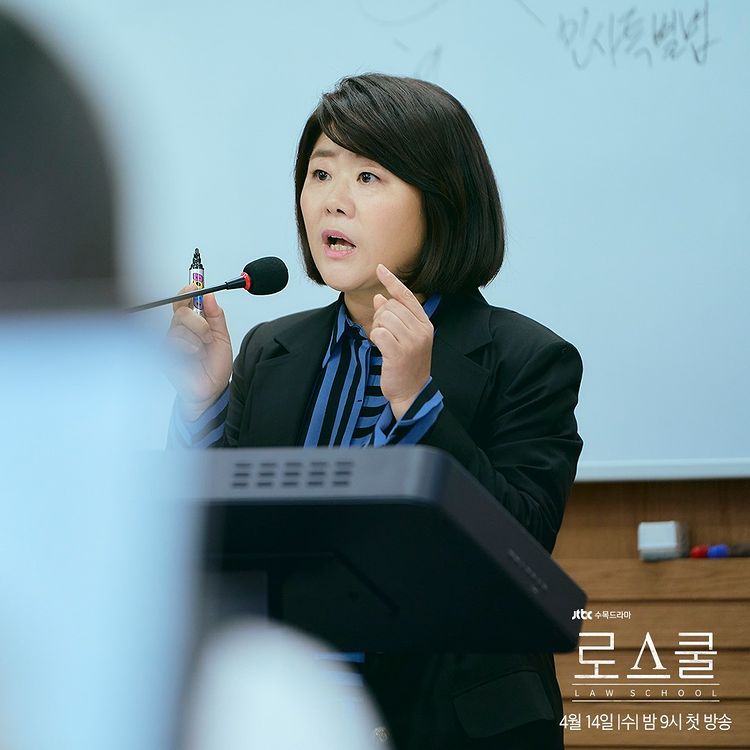 ADVERTISMENT - CONTINUE READING BELOW ↓
The award-winning actress Lee Jung Eun is well-known for her role in the remarkable movie Parasite, which bagged an Oscars trophy! Here, she's the housekeeper in the Park Family's huge house and she hides someone inside (not gonna spoil you because you NEED to watch Parasite on Viu!) it. Jung Eun has more than 50 dramas and movies in her portfolio that you have probably seen her in one of your fave shows, like Hi Bye, Mama!, When The Camellia Blooms, Save Me, Fight For My Way, and Weightlifting Fairy Kim Bok Joo. 
You can watch episodes of Law School on Netflix.
Follow Hanna on Instagram.
K-UPDATES