It always happens: Just when we thought we've already seen all the possible twists of a K-drama, the production team surprises us with a special cameo (or two) of a famous actor. Obvs, we're *always* left surprised. And IDK about you, but I always end up rewinding the cameo scenes just to take it all in!
Here, we talk about 12 of the most unforgettable cameos in K-dramaland: 
1. Kim Soo Hyun in Hotel Del Luna (2019)
Where you can watch it: Netflix and Viu
Give it up for Kim Soo Hyun, aka the king of cameos! We loved him when he appeared as his character from the movie, Secretly Greatly, in Crash Landing On You, but what made our jaws drop was his special guesting in Hotel Del Luna as the new owner of Hotel Blue Moon. Isang season two naman diyan, PD-nim!
P.S: Lee Joon Gi was also a special guest (in episode three!) and OMG, our Scarlet Heart Ryeo hearts were so happy!
2. Park Bo Gum in Itaewon Class (2020)
Where you can watch it: Netflix 
A *potential* love story for the female second lead, maybe? This is how you end a K-drama! Park Bo Gum made everyone squeal in his brief cameo in Itaewon Class as a chef who applied in Soo Ah (Kwon Nara)'s new restaurant. Napa "Daebak..." din kami, LOL.
3. Kim Hye Yoon, Lee Jae Wook, Lee Tae Ri, Jung Gun Joo, and Kim Young Dae in True Beauty (2020)
Where you can watch it: Viu
ICYDK, True Beauty and Extraordinary You (EOY) share the same director, so it makes sense to bring the entire cast of the 2019 drama to his most recent project. Although they appeared in different episodes (except for Kim Hye Yoon, Lee Jae Wook, and Kim Young Dae who transformed as EOY's Dan Oh, Baek Kyung, and Nam Joo), we still giggled when we saw them on the series!
Continue reading below ↓
Recommended Videos
4. Lee Kwang Soo in Descendants Of The Sun (2016)
Where you can watch it: Netflix and Viu
Real-life BFFs who star in the same K-drama together? Cute! To show his support to Song Joong Ki, Running Man's Lee Kwang Soo made a short appearance in Descendants Of The Sun...and yes, he wore an army uniform.
P.S: Song Hye Kyo's BFF, Yoo Ah In, also made a cameo in DOTS!
5. BLACKPINK's Jisoo in Arthdal Chronicles (2019)
Where you can watch it: Netflix 
Were you surprised to see our Chichu in Netflix's Arthdal Chronicles? Because same! Our multitalented queen was also a guest in the KBS drama The Producers and is about take on the lead role in the upcoming K-drama, Snowdrop. 
6. Jo Jung Suk in Legend Of The Blue Sea (2016)
Where you can watch it: Netflix and Viu
Have you seen that meme of two K-drama characters catching their tears using a garbage bag? That was actually Jun Ji Hyun and Jo Jung Suk from Legend Of The Blue Sea! In this series, the actor became a merman-slash-lifeguard who helped Ji Hyun's character as she adjust to her new ~*life*~.
7. Sandara Park and 99+ Korean celebrities in The Producers (2015)
Where you can watch it: Netflix and Viu
It seems like The Producer's production team held a meeting and said "Let's bring all the brightest stars in one drama to make it iconic" because that's just what happened. It will take us forever if we list them all down here, but the most prominent cameos in this drama include Sandara Park, WINNER's Kang Seung Yoon, Lee Seung Gi, and Go Ara.
8. Lee Jong Suk in Weightlifting Fairy Kim Bok Joo (2016)
Where you can watch it: Netflix and Viu
Lee Jong Suk cheered on his chingu, Lee Sung Kyung by appearing in the coming-of-age drama, Weightlifting Fairy Kim Bok Joo. We still can't stop laughing whenever we remember how Bok Joo's uncle, played by actor Kang Ki Young, told Jong Suk: "You look like a comic book character yourself." ICYDK, it's a reference from W: Two Worlds, the drama that they were a part of.
Fun fact: Lee Sung Kyung also made a cameo in the Lee Jong Suk-led drama, While You Were Sleeping!
9. Bae Suzy in My Love From The Star (2013)
Where you can watch it: Netflix and Viu
Another crossover we can't forget: Bae Suzy and Kim Soo Hyun were both cast in Dream High and in My Love From The Star, Suzy became Go Hye Mi once again! She got a little flirty with Do Min Joon because he looks like her ex daw (named Sam Dong, played by Soo Hyun in Dream High), LOL.
10. Choi Ji Woo in Crash Landing On You (2020)
Where you can watch it: Netflix 
Who would have thought that North Korean soldier Kim Joo Muk (Yoo Soo Bin)'s Stairway To Heaven dreams would come true? Thanks to Se Ri (Son Ye Jin), he was able to meet his ultimate idol, actress Choi Ji Woo, who starred in his favorite Koreanovela! He was also wearing that iconic red beanie with a rabbit patch during their encounter. What a lucky fanboy! #SanaAll
11. 2PM's Nichkhun and Chansung in Vincenzo (2021)
It was actually Ok Taecyeon who asked his fellow 2PM members to make a guest appearance in his drama, Vincenzo. Now here's a funny story: When Nichkhun and Chansung received their scripts, they were surprised because Taecyeon isn't part of their scene. What's even funnier is that during their filming day, Taecyeon was in Jeju Island and he completely forgot about their cameo!
12. Lee Kyu Hyung in Hospital Playlist 2 (2021)
This brilliant crossover will forever live in our minds rent-free! In Hospital Playlist 2, Lee Kyu Hyung's character has so many Prison Playbook references, like how he owns a pharmacy in Gangnam and his love story with his ~girlfriend~ is similar to Looney's. We *analyzed* his guest appearance in detail and you can check out all the info right here.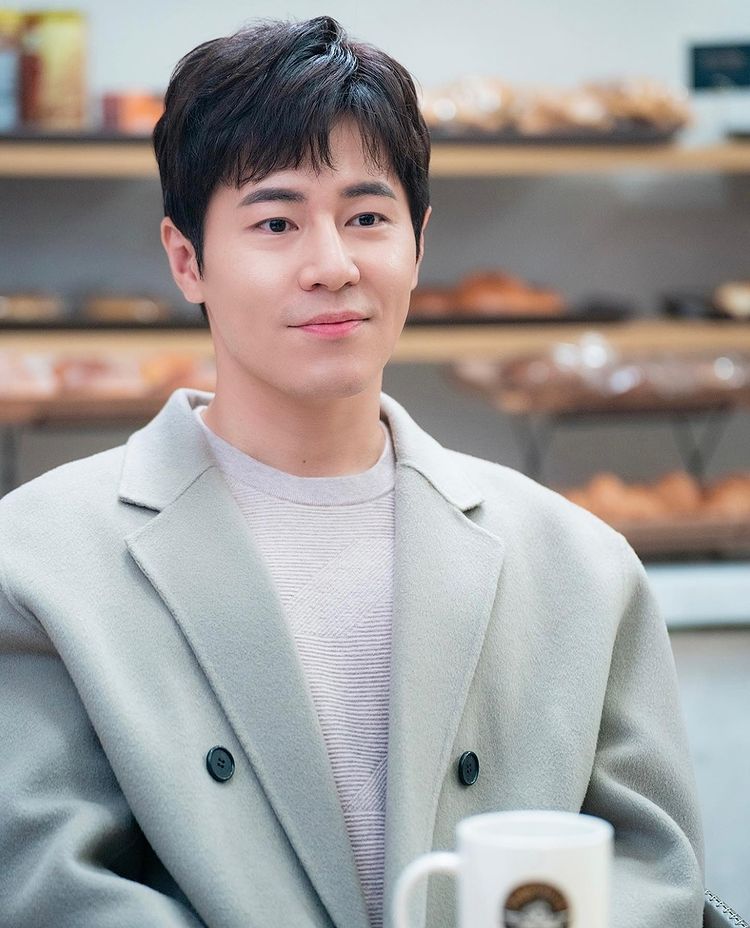 Follow Hanna on Instagram.
K-UPDATES